This Sexist Royal Rule Will Hurt Prince Harry and Meghan Markle's Future Daughters
Meghan Markle and Prince Harry are back from their relaxing honeymoon, and they are getting right into the swing of things when it comes to their new royal life. The pair is attending various events in the U.K. including the multiple celebrations for Queen Elizabeth II and Prince Charles' birthdays. They've also just moved into a new apartment at Kensington Palace, and they are gearing up to embark on their first royal tour together in the fall.
Things will begin to get even more hectic for them as they start planning for the Invictus Games in Sydney, Australia which will take place in October 2018. Still, their packed schedule hasn't stopped Markle and Prince Harry from thinking about starting a family and all of the rules and protocols that come with that.
In fact, any future daughters that the couple may have are going to have to deal with a super sexist royal rule. The queen might even have to intervene on their behalf (page 7).
Starting a family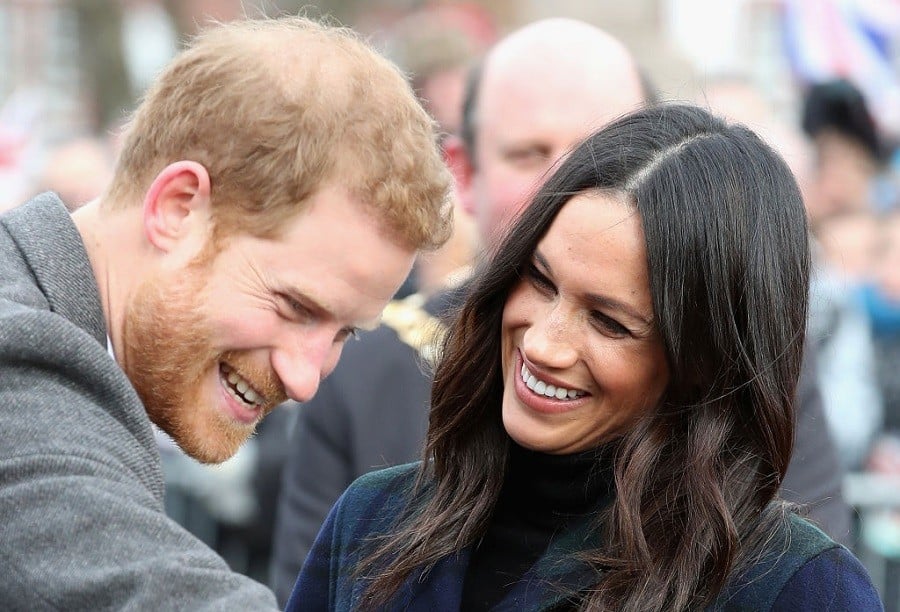 The duke and duchess are keen to start a family soon 
Though the Duke and Duchess of Sussex have a pretty hectic schedule, we're sure they are also focused on starting a family, and it actually might happen faster than we think.
In fact, royal expert Kate Nicholl, who wrote the biography on Prince Harry entitled Harry: Life, Loss, and Love, told Entertainment Tonight, "My sources are saying that Prince Harry, particularly, is very keen to start a family, pretty soon after the royal wedding. He's made no secret about wanting children."
Next: Markle is a massive women's right's advocate 
A feminist duchess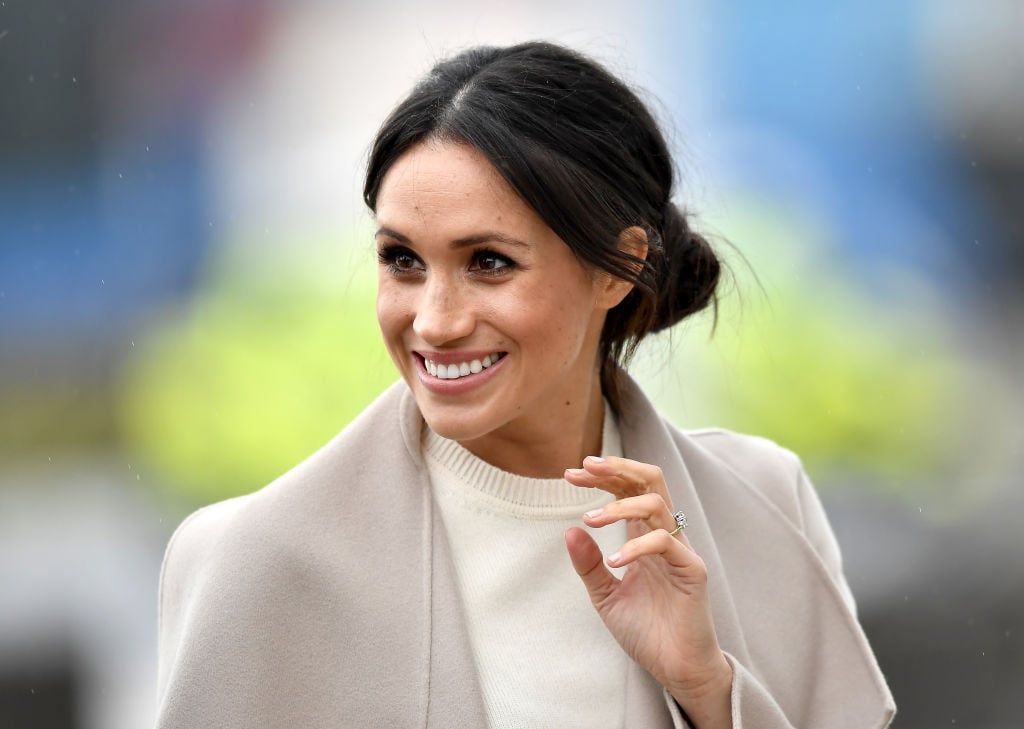 Meghan Markle's royal work will have a huge focus on women
Long before she met Prince Harry, Markle used her platform as an actress to fight for women's rights and speak out against the injustices that women across the globe face. In fact, just after their royal wedding, Markle released a statement via Kensington Palace that outlined the type of work she will focus on as a royal.
The Suits alum used a quote from her 2015 United Nations speech to describe her future work. It states, "I am proud to be a woman and a feminist."
Next: Prince Charlotte's birth marked a change for women in the royal family.
Princess Charlotte, the game changer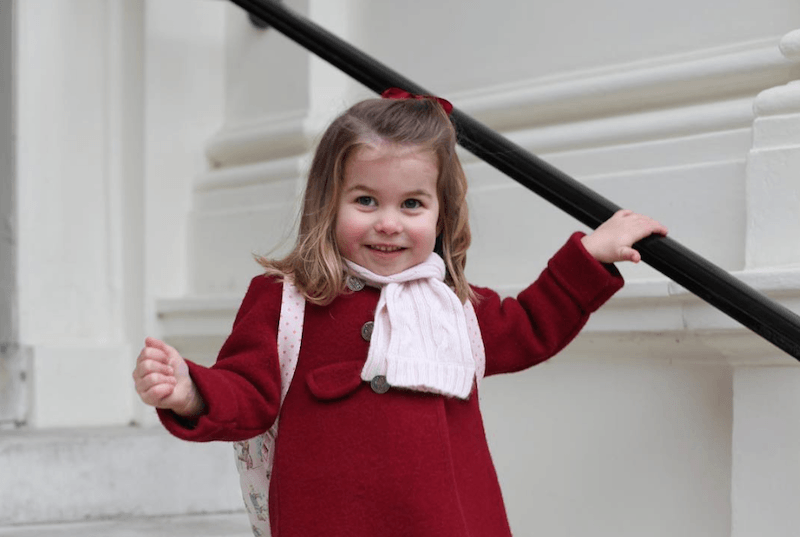 The birth of Princess Charlotte shook things up in the royal family tree 
Though Queen Elizabeth has been perched on the crown for over seven decades, it took the birth of her great-granddaughter, Princess Charlotte, in 2015, to really change some outdated royal rules. Just before the pint-sized royal's birth, the royal laws of succession became gender neutral.
In the past, even though Princess Charlotte is older than Prince Louis, the infant prince would have skipped his big sister in the royal line of succession. Luckily, the royal family has realized that it's the 21st century and they've decided to keep up with the times.
Next: This is the title Prince Harry and Meghan Markle's children will receive. 
Little lords and ladies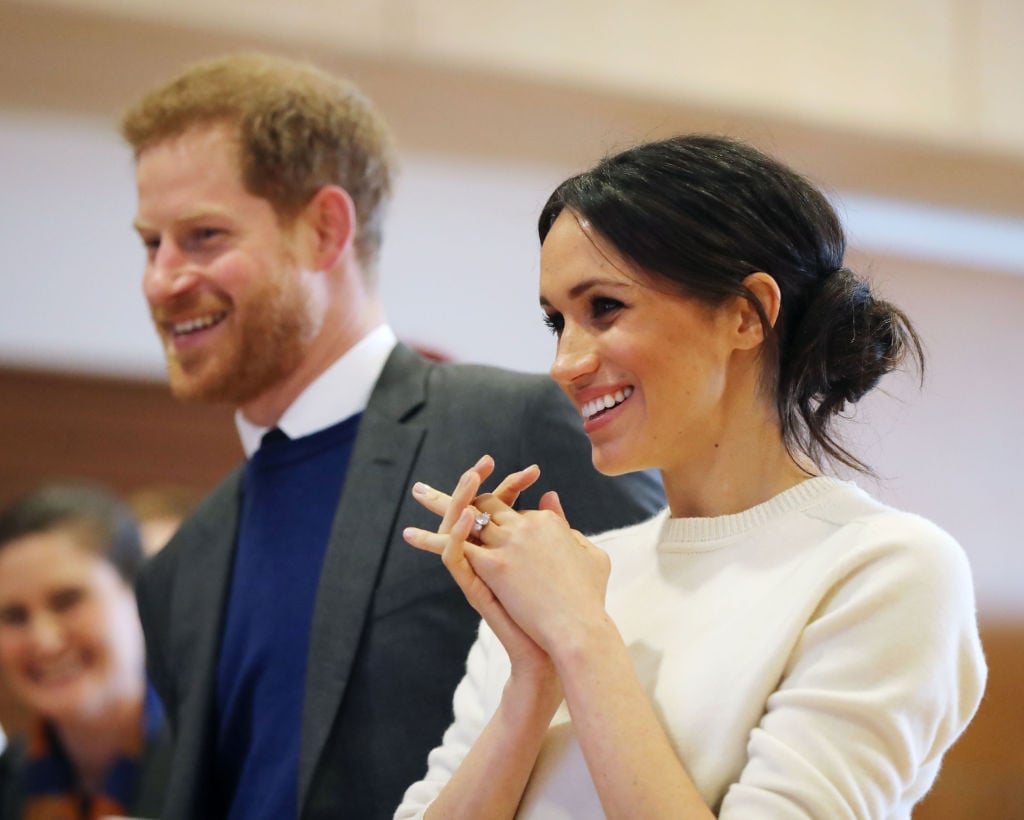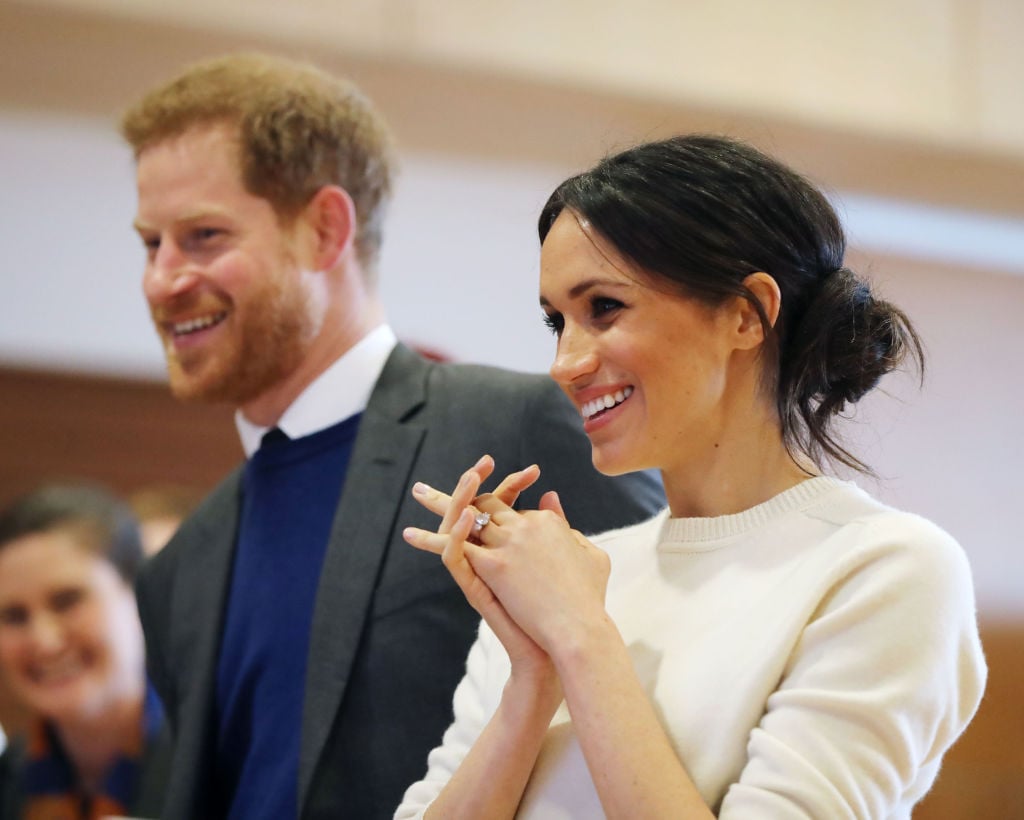 The duke and duchess' kids certainly won't be high in rank
Unlike their cousins. Prince George, Princess Charlotte, and Prince Louis, any children born to Markle and Prince Harry will not be given fancy titles. In fact, they will be called Lord or Lady.
Essentially, these are courtesy titles in the United Kingdom, and it's certainly not as superior as princess or duke. In fact, a ton of non-hereditary life peers of the royal family also use the titles, Lord and Lady.
Next: Their daughters will get the short end of the stick.
No inheritance for the girls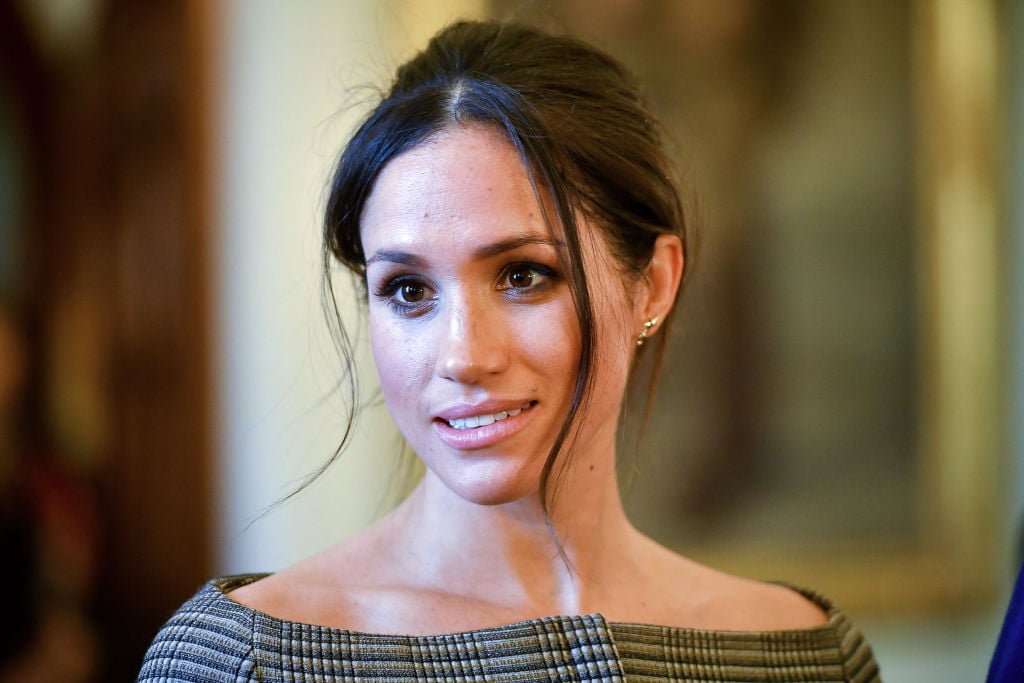 Any ladies born to the duke and duchess will be skipped over in favor of their brothers 
If the Duke and Duchess of Sussex have a boy, the baby will inherit their dukedom and the plush title that comes along with it. However, if they have only daughters, the little ones will not inherit that title at all. Even if Markle and Prince Harry have a daughter first and a son later, the older child will be skipped over in favor of her brother.
Honestly, how absurd.
Next: No dukedom means no land
No land, no coins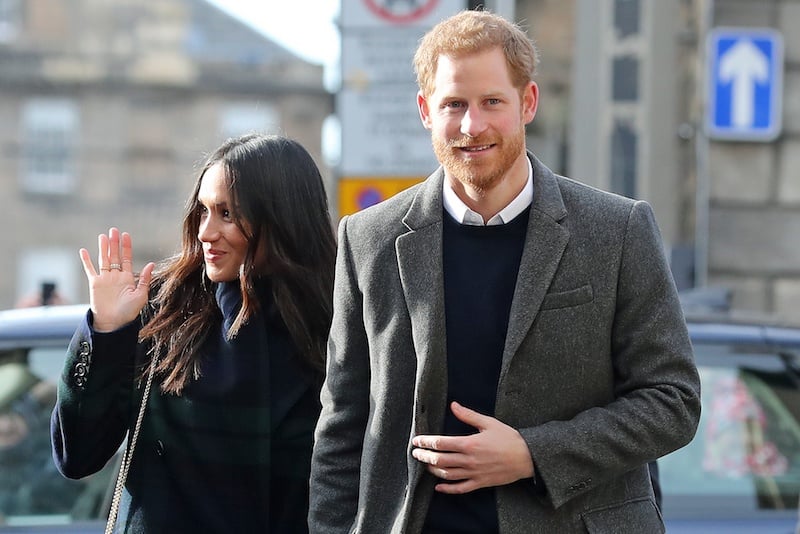 A lack of dukedom also puts inherence in jeopardy 
If the duke and duchess only have daughters, it could prove disastrous for the girls in the future, especially as they age and can inherit money and lands. Though we're sure the hypothetical ladies will always be taken care of financially, any property owned by their parents might not be passed down to them.
According to The Sun, when the 10th Baron Braybrooke died in 2017 with no sons, none of his eight daughters could inherit his title nor could they claim the 6,000-acre Audley Estate in Essex. Actual nonsense.
Next: This is how the queen can fix it.
A queen's intervention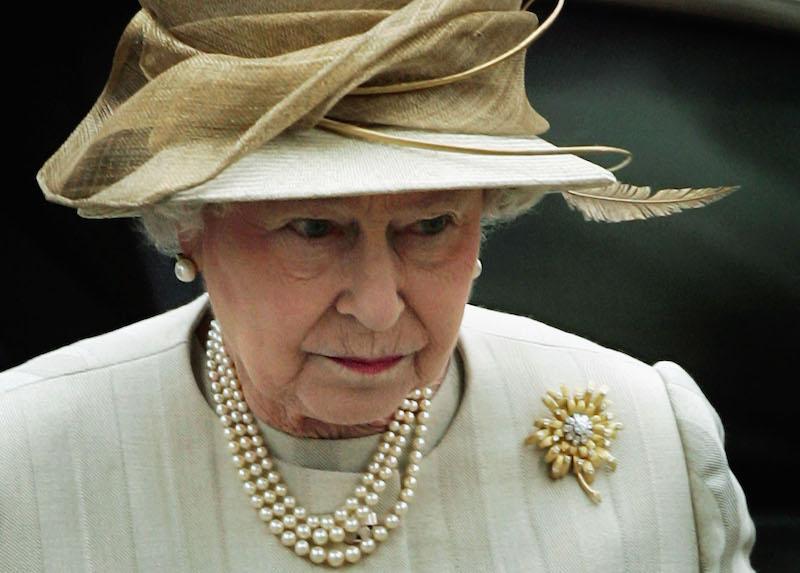 The queen might be able to switch up the rules before Markle and Prince Harry have children
Of course, this could all change for Markle and Prince Harry's future children if the queen signs a new rule. In 2013, her signature made it possible for Princess Charlotte to get the Her Royal Highness title, and she could certainly do it again for her favorite red-headed grandson and any of his future babies.
If not, the women's rights group, Daughters' Rights, has campaigned for a law change after some "hard luck" cases highlighted the rules favoring males.
Perhaps this can be one of Markle's new missions.