This 'Shark Tank' Star Is the Only Billionaire on the Panel
Shark Tank recently announced its upcoming season 12 premiere scheduled for October 16. The main panel of Barbara Corcoran, Mark Cuban, Lori Greiner, Robert Herjavec, Daymond John, and Kevin O'Leary have seen their share of deals since the reality show launched in 2009.
While the combined wealth of the investors is staggering, only one Shark falls under the umbrella of "billionaire."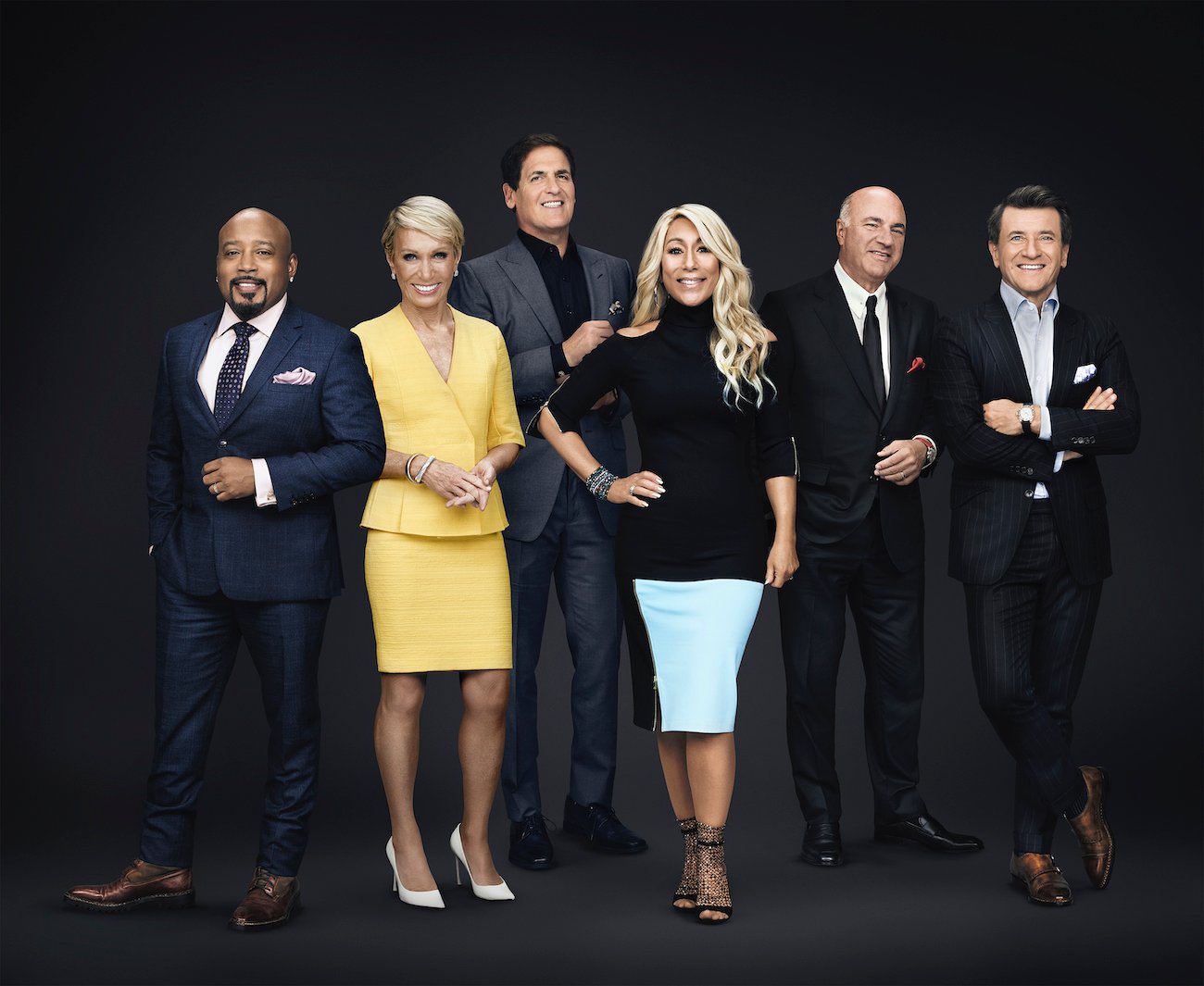 Season 12 of 'Shark Tank' has a new setup
With the coronavirus crisis still looming, some staging needed to be revamped for season 12 in the Tank.
"The set was redone, so it had social distancing," Cuban told Variety, saying their new setup is "kind of curved … We're facing the entrepreneurs and have six feet – six and half feet, actually — between each of the Sharks."
As for the enthusiasm of the entrepreneurs pitching on the infamous Shark Tank carpet, Cuban revealed a new level of fervency this year.
RELATED: 'Shark Tank's' Kevin O'Leary Says This Money Habit Will Lead To Divorce
"Literally, we had to quarantine, the entrepreneurs had to quarantine," Cuban explained. "And so when the cameras started rolling, everybody was fired up and ready to go. There was a lot of pent-up energy from just sitting in our rooms basically doing nothing in between shoots. So the intensity was off the charts."
Each 'Shark Tank' panelist has big bucks
The Shark Tank panelists have each built their businesses from the ground up. Corcoran took a $1,000 loan and turned it into The Corcoran Group, a real estate empire which she sold for $66 million in 2001, CNBC reported. Corcoran puts the most value on a business owner rather than the business itself, frequently investing in the entrepreneur who strikes her as a go-getter.
Greiner, also known as the "Queen of QVC," started as an inventor and now has over 120 patents and 700 products in her portfolio. With established success through informercials and the televised shopping network, Greiner has invested in some of Shark Tank's most successful companies including Scrub Daddy, Simply Fit Board, and Squatty Potty.
John made millions when he created his clothing and accessory empire FUBU in the early 1990s. The Shark Tank star has written several books and was appointed as an Ambassador of Global Entrepreneurship by President Barack Obama.
RELATED: 'Shark Tank': Daymond John Names the Toughest Shark To Impress
Herjavec's affluence started accruing in 1990 when he launched the tech company Brak Systems, according to Fortune. Selling the company in 2000 for $30.2 million, he then created the cybersecurity firm the Herjavec Group, which continues to be a huge success.
Often going by the moniker "Mr. Wonderful," O'Leary formed the company Softkey Software Products from his basement in 1983 sold it in 1999 to Mattel Toy Company for $3.7 billion, according to Inc. His portfolio includes several Shark Tank investments as well as his name brands including O'Leary Funds, O'Leary Fine Wines, and the O'Leary Financial Group.
Mark Cuban is the wealthiest Shark
While each Shark has achieved monumental wealth in the millions, Cuban is the only investor that hit billionaire status.
Cuban started on an entrepreneurial path at a young age when he sold garbage bags door-to-door. His drive for self-employment eventually led to creating Broadcast.com, which he sold to Yahoo! for $5.7 billion in 1999, as reported by Business Insider.
RELATED: 'Shark Tank:' Daymond John Says Mark Cuban is Willing To 'Gamble' on Deals
Between his myriad of tech companies, NBA basketball team the Dallas Mavericks, and Shark Tank investments, Cuban's net worth is reported at $4.5 billion for 2020.