Some Say This Song Is Miley Cyrus' Best Cover (and It's Not Blondie's 'Heart of Glass')
From Dolly Parton to The Cranberries, Miley Cyrus' covers often break the internet. Recently, this artist shared a few new covers with fans, earning millions of views on YouTube and plays on Spotify.
Here are a few fan-favorite remakes done by the "Party in the U.S.A." artist and her friends.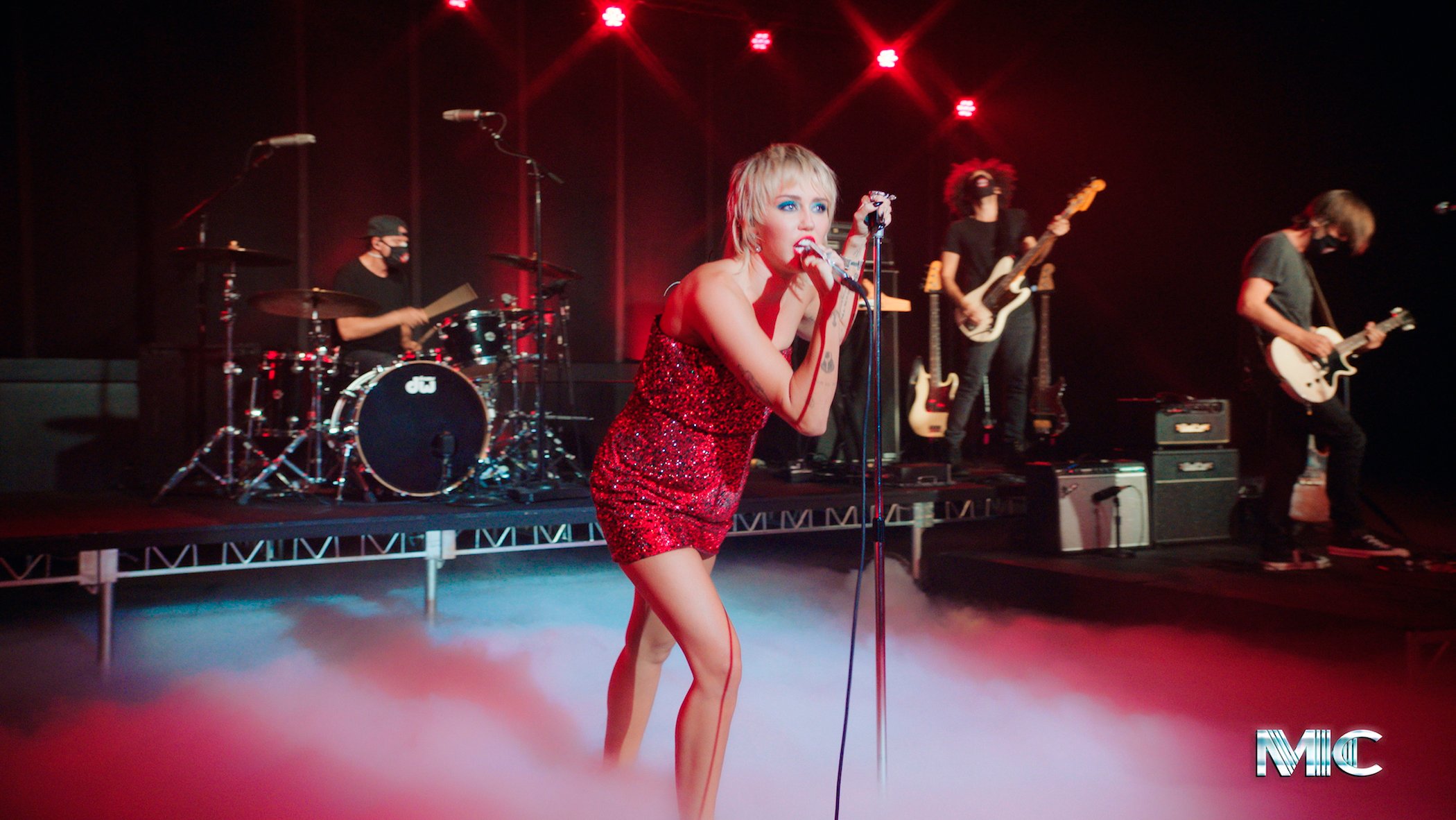 Miley Cyrus recently recorded a version of 'Heart of Glass' by Blondie
Sure, she has original music debuting this November. However, Cyrus recently released a cover of the Blondie song, "Heart of Glass." Within weeks, the iHeartRadio Live recording of this song earned over 20 million plays on Spotify. Cyrus even earned recognition from one of the musicians behind the original song.
"No, we haven't actually spoken, but we've written back and forth and I congratulated her on doing something that was uniquely her with 'Heart of Glass'," Blondie frontwoman Debbie Harry said during an interview with NME.
"I thought she did a great job and I liked the way the performance looked and she's a force to be reckoned with," she continued. "I'm really proud of the fact she did our song and made it uniquely hers."
RELATED: From David Archuleta to Ariana Grande, Here's a List of the Artists Miley Cyrus Collaborated With
Miley Cyrus covered 'Don't Dream It's Over' during the 'Happy Hippie Presents: Backyard Sessions'
This artist took her covers to YouTube, posting a number of "Backyard Sessions." In it, she performed live covers of songs like "Jolene" by Dolly Parton. She even teamed up with pop star Ariana Grande for a cover of the song "Don't Dream It's Over" by Crowded House, complete with inflatables and colorful onesies.
The two reunited to perform at the song at Grande's Manchester United show, with that cover earning millions of views on the YouTube. However, that wouldn't be the last time Cyrus posted a cover to YouTube.
RELATED: 'Black Mirror' Fans Rejoice — Miley Cyrus' Songs as Ashley O. Are Available on Spotify
Miley Cyrus recently performed 'Zombie' by The Cranberries
This actor and singer has been pretty busy this pandemic. First, she had her "Brightminded" Instagram series, where she invited celebrities like Billy Ray Cyrus, Trixie Mattel, and Demi Lovato to speak. Cyrus even hosted an Instagram live with the Vice Presidential nominee, Kamala Harris.
Recently, Cyrus performed at the Save Our Stages Fest from Whiskey a Go Go in Los Angeles, CA, a benefit to independent music venues struggling due to COVID-19 stay-at-home orders. One song she performed was by The Cranberries, the hit titled "Zombie."
This cover quickly gained praise and recognition from fans everywhere, including Riverdale actor and poet Lili Reinhart, who commented, "holy sh*t, rock 'n roll queen" on the Instagram post.
"Slayed the gd game," Grammy Award-winning artist, Kacey Musgraves commented on the same Instagram post. As of October 2020, this cover of "Zombie" is available for streaming on Spotify.
Most music by Miley Cyrus, including her EP She is Coming, is available on Spotify, Apple Music, and most major streaming platforms.