This Star of 'A Million Little Things' Got His Start on MTV's 'The Challenge'
David Giuntoli is making a name for himself starring as Eddie in ABC's popular drama, A Million Little Things, but what many fans do not realize is that his career started in reality TV. With season 2 of A Million Little Things about to wrap up, Giuntoli opened up about his appearance on MTV's Road Rules and one of the first seasons of The Challenge and admitted that it is still one of the first things on his resume.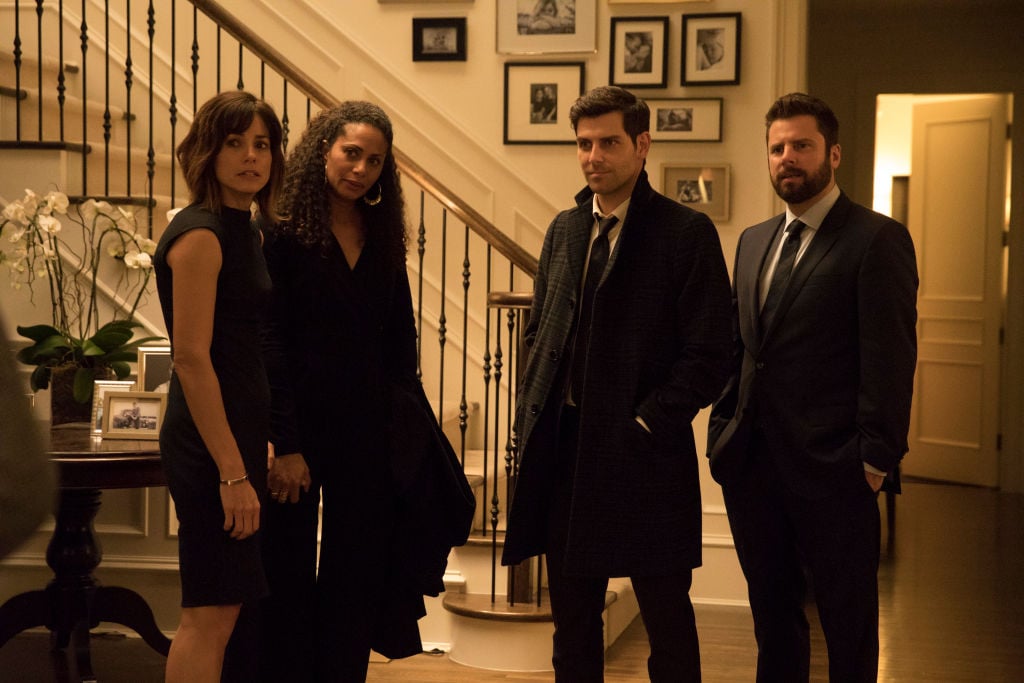 Giuntoli gets his first big break
Giuntoli was asked about his work on MTV during a press tour for the Television Critics Association. While his A Million Little Things co-star Romany Malco joked about how he accepted the part because he knew Giuntoli had been cast, the Real World/Road Rules Challenge alum added that he will never live down his days on reality TV.
"That's buried now but it is the first thing on my resume. Thank you," Giuntoli shared.
According to Us Magazine, Giuntoli made his debut on television when MTV cast him for a part in Road Rules: South Pacific way back in 2003. From there, Giuntoli appeared in season 7 of Real World/Road Rules Challenge: The Gauntlet, where he finished first place.
The actor says that he used his cash prize to eliminate his student loan debt, which allowed him to get into acting as a career.
In 2011, Giuntoli landed the lead role in the supernatural drama, Grimm. He remained on the series until 2017 and could not resist trying out for A Million Little Things once he read the script.
"It's a healing kind of show. It feels wonderful," Giuntoli revealed. "There are some real issues. There's forgiveness. Things we often don't see too much in the media."
Inside Giuntoli's 'Grimm' days
Long before appearing as Eddie on A Million Little Things, Giuntoli landed his first real part in television in NBC's Grimm. Giuntoli played the role of detective Nick Burkhardt in the series, which centered on modern takes of old fairy tales told by the Brothers Grimm.
The show reached new levels of popularity by its third season, which drew over six million fans for the premiere.
But before he was ever cast for the lead in Grimm, Giuntoli worked through countless auditions in Los Angeles and put his time in studying under Chris Fields, a well-respected acting coach. He also accepted a slew of brief cameos on shows like Veronica Mars, Hot in Cleveland, Nip/Tuck, and Grey's Anatomy.
All of his hard work paid off in 2011, when Grimm creator Jim Kouf watched Giuntoli's audition and could not say no to casting him as Burkhardt.
"I got Grimm through doing lots of little (roles)," Giuntoli stated. "(I) could never have planned it. You just have to work your ass off and show up all the time and you never know what is going to take you where."
Giuntoli compares Eddie to himself
Fast forward eight years later and Giuntoli is now happily playing the part of Eddie on A Million Little Things. While Giuntoli does not identify with some of the aspects of his character – i.e. Eddie's struggles with alcohol and his love for his best friend's wife – he does think they share a few things in common.
This includes their devotion to their children and their love for attention. Just like Eddie, Giuntoli admits that he needs to live in the spotlight every now and again.
Giuntoli is married to Elizabeth "Bitsie" Tulloch, who also starred on Grimm. His wife now plays the part of Lois Lane for the CW's epic Arrowverse. The two currently share one child together and Giuntoli could not be happier about being a father.
The one role that got away
Although Giuntoli's career has been on the upswing in recent years, there was one role that got away from him.
In 2013, Giuntoli auditioned to play the part of Superman in Man of Steel. The part eventually went to Henry Cavill, though Giuntoli is convinced he was a frontrunner for the role.
The actor admitted that he was "fairly close" to getting the part and that the casting director called him in for numerous auditions. The only reason why he didn't land the role was they were looking for someone who was larger in stature.
While he missed out on playing one of DC's most iconic superheroes, Giuntoli just finished voicing Bruce Wayne in a new animated Batman film. The movie is not expected to open in theaters for a few more years, so fans will have to keep an eye out to hear Giuntoli in action.
New episodes of A Million Little Things air Wednesday nights on ABC.