This Successful Actress Had Less Than $5 In Her Bank Account — Now She's Worth $70 Million
Making it in Hollywood is not easy. Everyday, there are all kinds of people vying for the limited roles out there in movies and TV. Many of the biggest stars today also started out struggling to not only get roles, but make money as well. One particular actress used to have just $5 in her …
Making it in Hollywood is not easy. Everyday, there are all kinds of people vying for the limited roles out there in movies and TV. Many of the biggest stars today also started out struggling to not only get roles, but make money as well. One particular actress used to have just $5 in her bank account; today she is a household name and has a high net worth to match.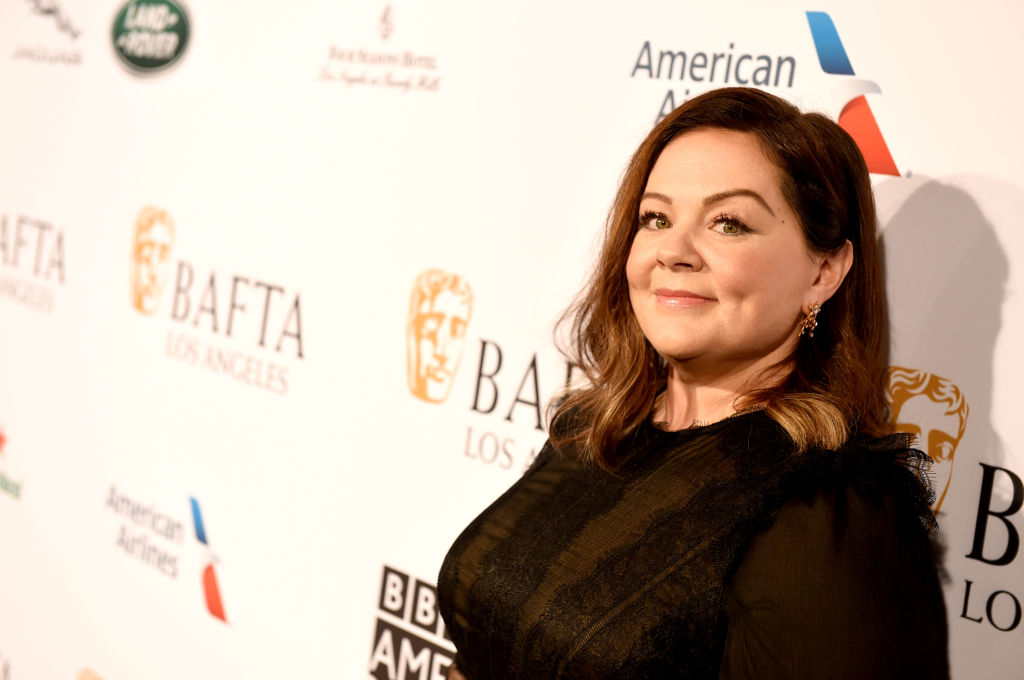 Melissa McCarthy had trouble paying her bills when she was starting out
Melissa McCarthy started pursuing an entertainment career after graduating high school in Illinois. She wanted to do stand-up comedy, so she moved to Los Angeles before settling down in New York City.
Things were very tough for McCarthy when she struggled to find work in the big cities. Living in Los Angeles or New York City was no easy feat, especially when McCarthy didn't have much money in her bank account.
"I remember when you could still get a $5 bill out of an ATM and I couldn't get it because [my balance] was under $5," she told Glamour. "I would never quite have the money for rent, so I would call my mom and dad or my sister and say, 'This is how much I'm short.' They never made me feel guilty, because they knew I wasn't lying around doing nothing."
McCarthy eventually got a job as a production coordinator, which helped her earn a real income and learn more about the entertainment business.
Melissa McCarthy now has a successful career and a high net worth
McCarthy began booking roles on TV in the late 1990's and early 2000's. She appeared on shows like Gilmore Girls, Kim Possible, and Curb Your Enthusiasm. She became more well-known after acting on Samantha Who? from 2007 to 2009 and Mike & Molly from 2010 to 2016.
McCarthy has made a name for herself in films as well. She appeared in Bridesmaids (2011), Identity Thief (2013), St. Vincent (2014), and The Boss (2016).
McCarthy has won over 30 awards for her work throughout the past two decades.
Because of her success, McCarthy's net worth today is estimated to be around $70 million. In 2016 alone, she earned about $33 million, making her one of Forbes' highest-paid actresses that year.
Melissa McCarthy is grateful that she had to struggle in her 20's
McCarthy seems to be living a very comfortable existence now and will probably not struggle with money anymore. However, McCarthy is actually very grateful for what she went through back then. The star believes that it has helped her keep a good head on her shoulders even when she is living a famous life.
She shared with Glamour: "If you're handed everything you want at 19 or 20, you may actually believe all of the people who are like, 'You're amazing.' I think I would have been probably cuckoo [if I'd been successful] at 18. I think the best thing I could have done was struggle until I was 30. I always assume every job is my last. Twenty years of desperately trying to get a single job gets deep in your DNA."
Of course, her past struggles have also made McCarthy grateful for everything she has accomplished since she is aware that not everyone is so lucky.
"There is not a single day that goes by that I don't think, I can't believe I'm doing this," she said. "And there is no world where I confuse the fact that I've gotten lucky with the idea that there's something special about me."