This Was Queen Latifah's First Acting Role
Queen Latifah is an Academy Award nominated actress but got her first role courtesy of Will Smith and appeared on 'The Fresh Prince of Bel-Air'
Queen Latifah is on the small list of rappers who has successfully transitioned into an award-winning acting career. Prior to Emmy and Oscar-nominated roles, Latifah was a top player in hip-hop. Her lyrics sparked thought and conversation in a time where rap was becoming more and more hardcore.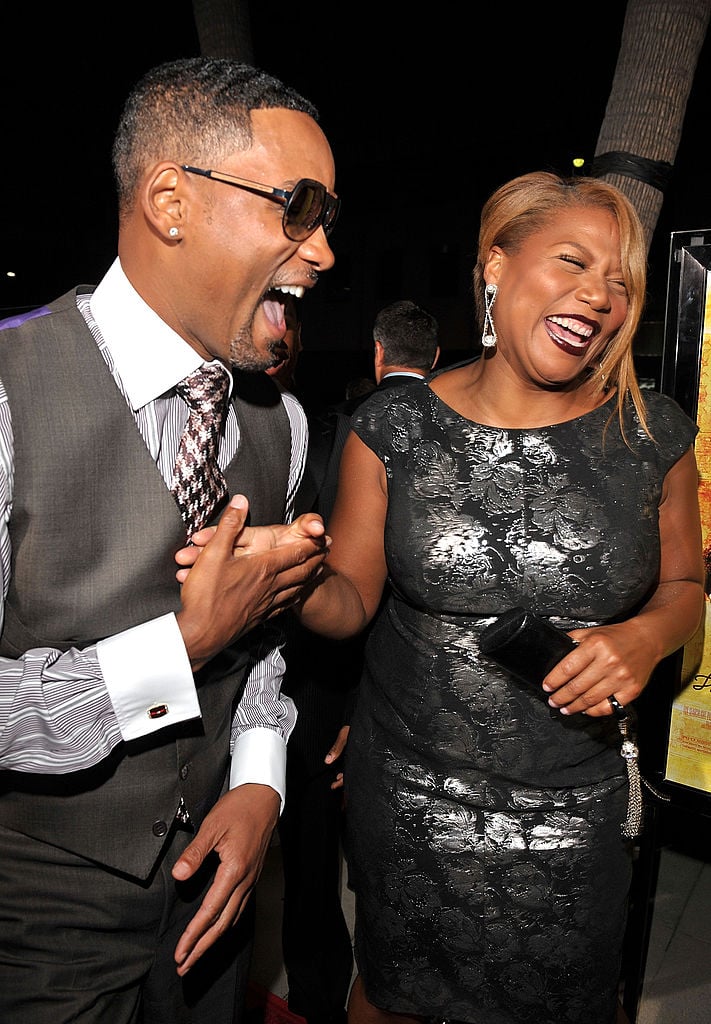 Seeing the shift in the music, she decided that acting may be a good fit and began auditioning. Her first role was minimal compared to the live musicals she'd eventually star in. Latifah made her acting debut alongside Will Smith in The Fresh Prince of Bel-Air. 
Queen Latifah was a top female emcee before transitioning to acting
The Newark, New Jersey native's love of hip hop started early. She first started out beatboxing for the hip-hop group Ladies Fresh and was an original member of the group Flavor Unit. The group's producer, DJ King Gemini, made a demo recording of Latifah's rap, "Princess of the Posse." King gave the demo to Fab 5 Freddy, who was the host of Yo! MTV Raps. The demo caught the attention of the head of Tommy Boy Records and she signed a recording contract in 1989.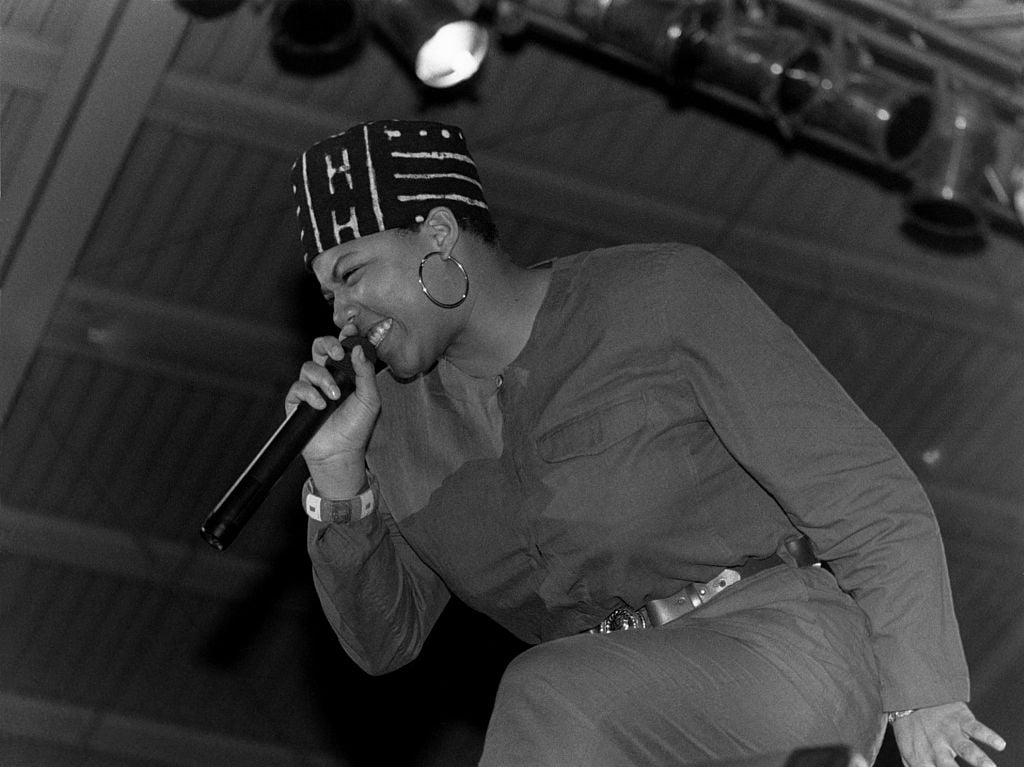 She released her first album, All Hail the Queen, in 1989, featuring the hit single "Ladies First".  Her sophomore album, Nature of a Sista, was released in 1991 and was her final album with Tommy Boy Records.
Latifah stood out by rapping about issues surrounding specific to black womanhood. Her songs covered topics that included domestic violence, catcalling, and relationship issues. She received a Candace Award from the National Coalition of 100 Black Women in 1992. She also won a Grammy for her song '"U.N.I.T.Y.," which was a song for female empowerment and demands of respect from men.
Queen Latifah's first role was in 'The Fresh Prince of Bel-Air'
Latifah knew that a career in rap wouldn't provide her longevity so she tried her hand at acting. But no formal experience proved difficult and casting directors were hesitant to give ger a chance. Luckily, she was close friends with actor Will Smith, who had a hit television show and enough power behind the scenes to make casting decisions. In an interview with People TV in promotion of her 2017 film Girls Trip, Latifah explained how Smith's help changed the trajectory of her career.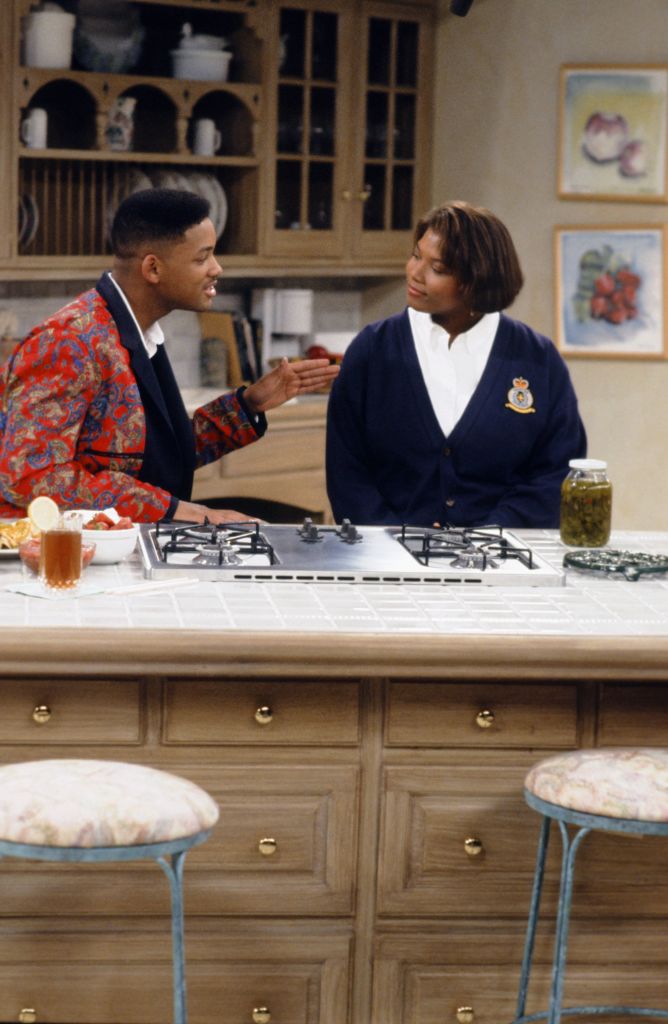 "Will gave me my first job on TV. Coming to do 'The Fresh Prince,' I had never even acted on anything on television ever," she said. "Thank God he had a dope director in Ellen Falcon at the time who kind of showed me what to do, how to hit a mark and how to do this and she later became our director on 'Living Single' so she pretty much taught me how to act. I was using instincts but I didn't know what I was doing – I was Queen Latifah the rapper using whatever high school play skills I had."
Latifah had two guest spots on The Fresh Prince of Bel-Air during its run as two different characters. In May 1991, she appeared in an episode titled  'Working It Out' where she played a bossy executive named Marissa Redman. 
Six months later,  she returned as Dee Dee, Will's blind date, in an episode titled 'She Ain't Heavy.'
Smith recently spoke about giving Latifah her first role while promoting Bad Boys 3 on The Breakfast Club. He and Latifah both continue to support one another in their careers and remain good friends.