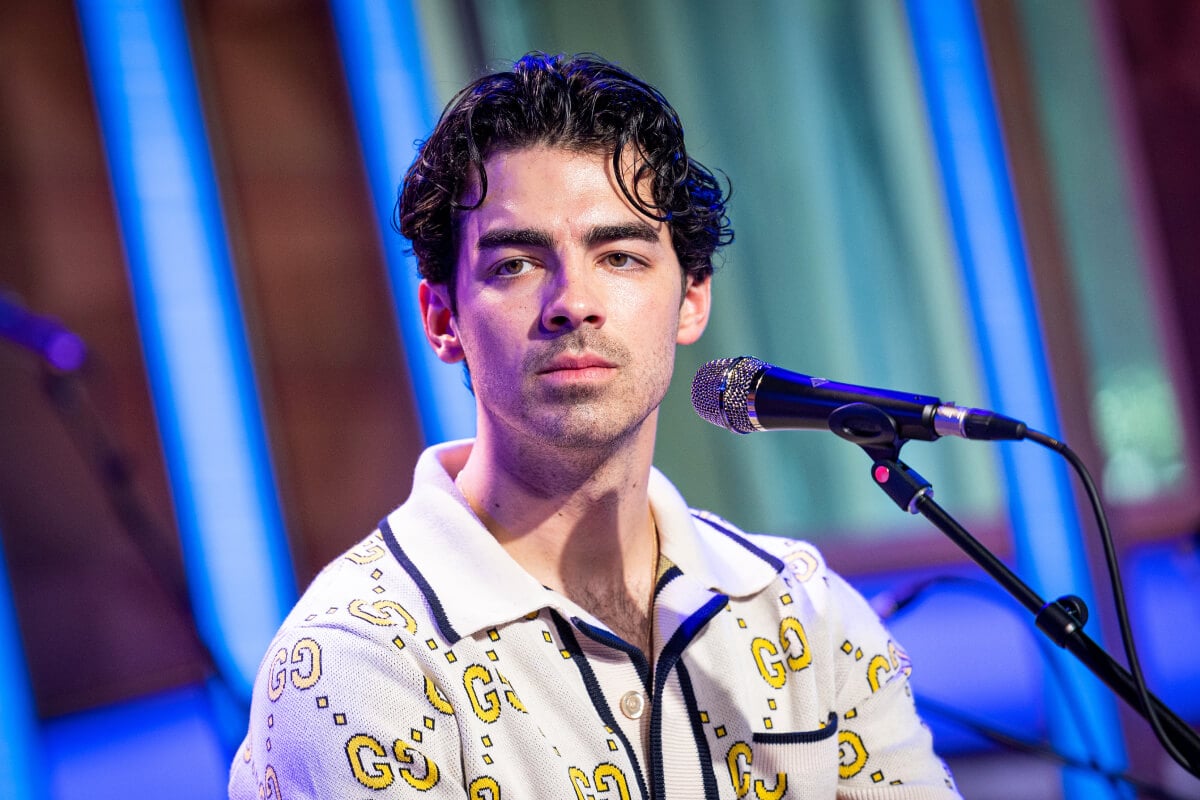 This 'Zoey 101' Star Accuses Joe Jonas of Asking for "Nudes" When They Were Teens
Joe Jonas may have been wearing his purity ring as part of the wholesome Jonas Brothers, but one star claims he asked her for 'nudes' as teens.
In a surprising turn of events, a former Zoey 101 star has accused Joe Jonas of asking her for explicit photos during their teenage years. This accusation sharply contrasts with Jonas' well-known wholesome persona, which included wearing a purity ring as a youth.
However, this revelation isn't the only storm cloud on Jonas' horizon. He's also amid a messy divorce from actor Sophie Turner. These accusations and marital woes are making waves in the media, raising questions about the singer's carefully crafted public image.
Former 'Zoey 101' star claims Joe Jonas asked her for "nudes"
Alexa Nikolas recently took to social media to call out Jonas, claiming he had asked her for explicit images while they were teenagers. This claim contradicts Jonas' well-known public image of wholesomeness, which he tries to maintain.
Nikolas' revelation also comes when Jonas is in the midst of a divorce with Turner.
The former star of Zoey 101 stated that despite wearing a purity ring during his teen years, Jonas still requested explicit photos.
"I met Joe Jonas when we were teens, and let's just say he's the guy who wore a purity ring but asked for nudes," Nikolas shared on Twitter.
The Jonas Brothers, including his siblings Nick and Kevin, were famous for sporting purity rings early in their careers. Their devotion to being pure was a detail that generated a lot of buzz.
As of now, Jonas' representative has yet to release a statement regarding Nikolas' claims. And Jonas is hardly the first person to level accusations against the singer.
Sophie Turner reveals details about the Jonas Brothers singer's teenage years
Nikolas is not the only one to imply that Jonas engaged in sexual activities during his teenage years, even while donning the emblematic accessory. 
At a 2021 comedy event centered around the Jonas Brothers, Turner, who is now in the process of divorcing Jonas, joked about his promise ring. The Game of Thrones star humorously commented that he was involved with more than just the famous purity rings.
According to Page Six, she quipped that Jonas had romantic entanglements with fellow performers, actresses, and even a couple of supermodels. She also suggested that the rings might not have been the wisest choice given his behavior. 
"He was sticking his fingers in co-stars, actresses, and even a supermodel or two," Turner stated. 
Moreover, Jonas himself has acknowledged that he lost his virginity at the age of 20. This confession came several years before the Jonas Brothers publicly abandoned their purity rings in 2013.
Inside Joe Jonas's latest drama following Alexa Nikolas' accusations
Jonas is grappling with more than Nikolas' accusations concerning unseemly photo solicitations. He's also navigating the turbulent waters of his divorce from Turner.
The couple began their romantic journey in 2016 and decided to exchange vows three years afterward.
At this point, it is unclear why Turner and Jonas called it quits. Whatever their reasons, their split has been anything but amicable.
Since their separation, several social media commentators have come to Turner's defense. For example, Bethenny Frankel of Real Housewives of New York accused Jonas of attempting to steer public opinion in his favor regarding the divorce.
However, Frankel observed that this strategy seems to be counterproductive, as a growing number of social media voices are rallying behind Turner.
Unfortunately, Jonas has remained silent on the latest drama surrounding his life.