Thomas Rhett and His Father Rhett Akins Welcomed Babies 1 Month Apart
Thomas Rhett is one of country music's most accomplished young artists. His music is magical, and his lyrics capture the hearts of fans everywhere. The musician comes from a talented family, and he learned most of what he knows from his dad. He and his dad shared another special moment this year when they both …
Thomas Rhett is one of country music's most accomplished young artists. His music is magical, and his lyrics capture the hearts of fans everywhere. The musician comes from a talented family, and he learned most of what he knows from his dad. He and his dad shared another special moment this year when they both welcomed new additions to their lovely families.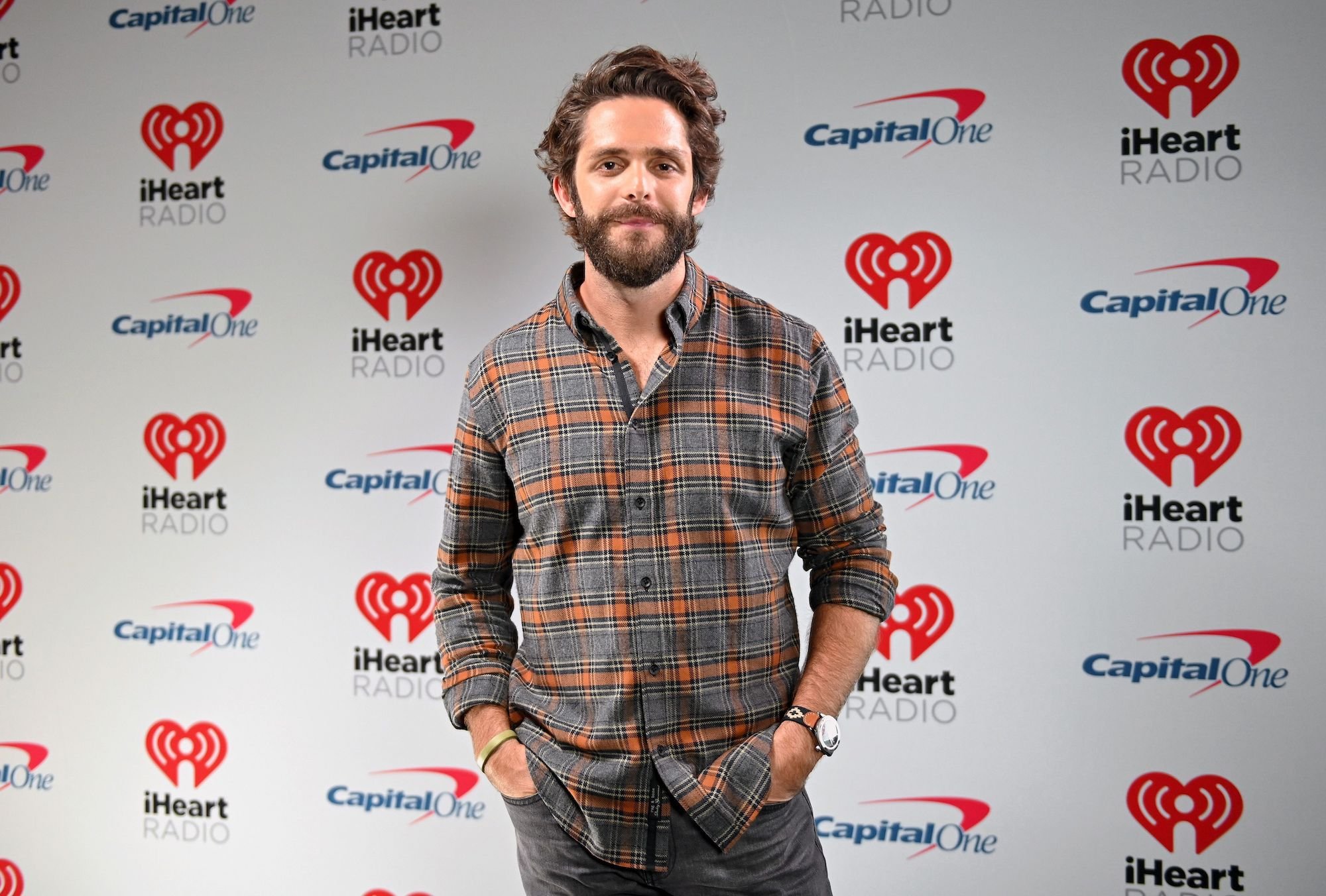 Who is Thomas Rhett?
Thomas Rhett is a country singer-songwriter. The Georgia native attended college at Nashville's Lipscomb University, studying business and communications. He always had a passion for music and was in a punk rock band in high school. He dropped out of college when he was 20 to pursue his music career. 
Rhett worked as a songwriter for many notable musicians, including Jason Aldean, Florida Georgia Line, and Scott McCreery. When he was 21, the singer signed his first record deal. He now has three incredibly successful albums under his belt and several award nominations. He won his first Country Music Association Award for Single of the year for his romantic ballad, "Die a Happy Man." 
Rhett finds inspiration for his music from situations in real life. Many of the songs on his latest album, Life Changes, were inspired by surprises he's encountered throughout the past few years. The singer writes most of his songs while he's on the road, traveling between shows. 
One of Rhett's incredible talents is his ability to create songs with different personas and musical influences. Life Changes features a variety of songs with a wide variation of sounds, from a nostalgic 1950s feel to old-school country to soft rock. 
Who is Thomas Rhett's dad?
There's no doubt that Thomas Rhett inherited his musical talent from his dad, Rhett Akins. Akins is also a country singer-songwriter, with numerous achievements and accolades. The incredibly talented musician released his first album in 1995, titled A Thousand Memories. 
Between his own songs and songs he's written for other artists, Akins has an impressive 31 No.1 hits to date. He's worked with iconic singers like Luke Bryan, Blake Shelton, and Chris Young. His favorite artist to work with, however, is his son. He wrote Rhett's first single, "It Goes Like This." The two went on to write several songs together, including "Get Me Some of That" and "Star of the Show." 
In 2010, Akins received the honor of being named the No. 4 Billboard Country Songwriter. He also won the CMA Triple Play award a whopping seven times. The prestigious award goes to a songwriter who writes three No. 1 singles in a 12-month period. In 2019, Akins was named Songwriter of the Decade by the Academy of Country Music.
Did they have babies just a month apart?
As well as sharing their passion for music and a talented career, Rhett and Akins shared one more thing–they both became a father for the third time this year. Just one month apart, actually. 
Thomas Rhett is married to his childhood sweetheart, Lauren Akins (previously Lauren Gregory). The two met in kindergarten and grew up together, but then nearly married other people while they were in college, according to Biography. Thankfully, their beautiful love story persisted, and they got their happily ever after. 
The couple adopted a daughter from Uganda in 2017 and found out they were pregnant in the middle of the adoption process. They brought home their first baby girl, Willa Gray, in May 2017. Lauren gave birth to their second daughter, Ada James, in August 2017. Their third daughter, Lennon Love, arrived in February 2020. 
On Friday, March 13, Rhett Akins and his wife, Sonya, welcomed a healthy baby boy. Brody Akins arrived at 7:49 p.m. less than a month after his granddaughter! Both men had reason to celebrate, as Rhett welcomed a daughter and brother and Akins embraced his new son and granddaughter.