'Thor: Love and Thunder': Chris Hemsworth Rock a Major Wardrobe Change in Set Photos
Marvel's Thor: Love and Thunder has commenced filming in Sydney, Australia ahead of its planned release in May 2022. Along with Thor (Chris Hemsworth) and his supporting cast, the sequel will also feature several Guardians of the Galaxy cast members.
New set photos are making the rounds amongst fans, featuring Hemsworth alongside the likes of Chris Pratt and Karen Gillan. The photos also reveal a major wardrobe change for the God of Thunder, potentially signaling how his time with the Guardians has changed him since the end of Avengers: Endgame.
[Spoiler alert: Potential spoilers for Love and Thunder from this point on.]
'Thor: Love and Thunder' hits theaters next year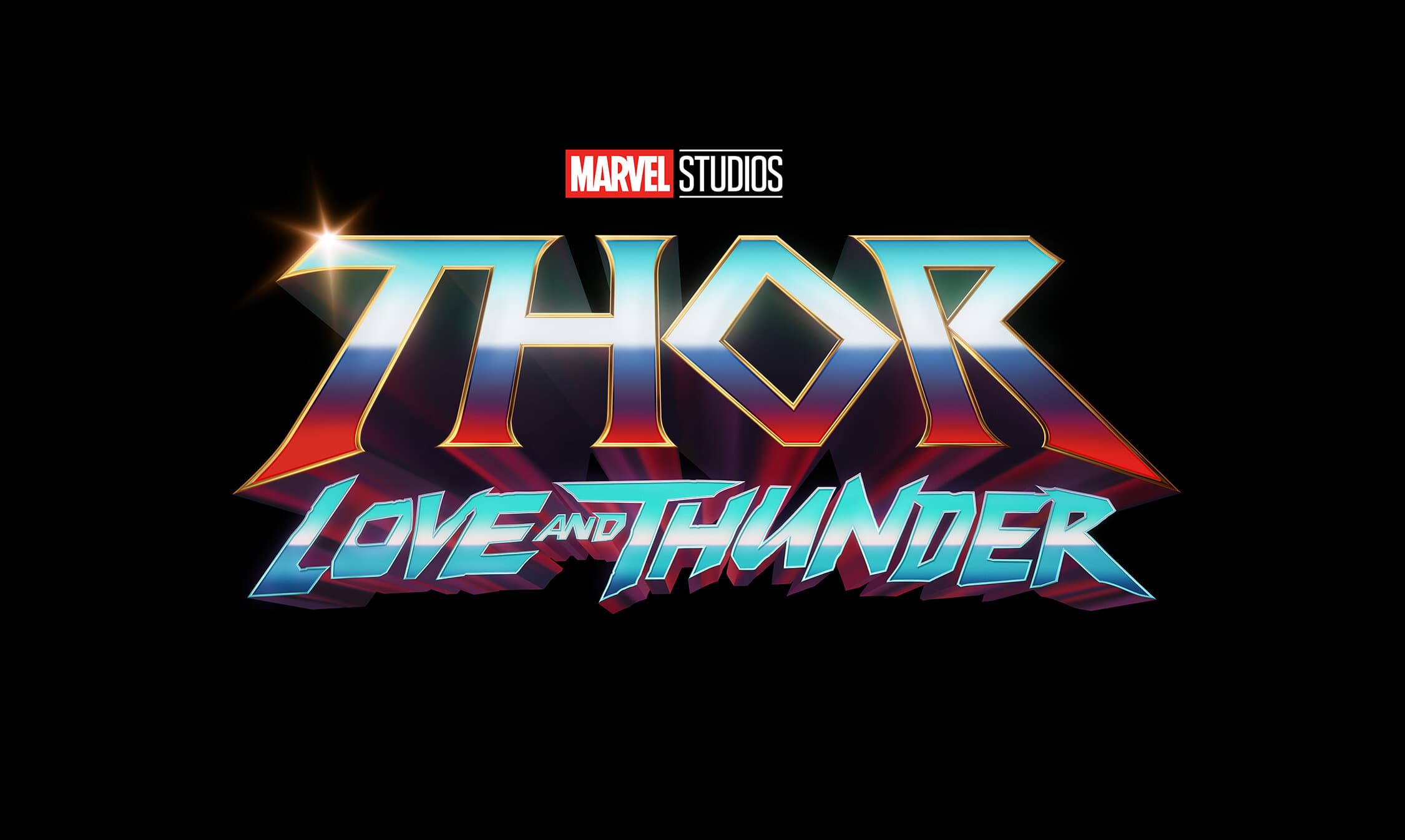 Initially published by the Daily Mail, the photos show, among other things, Hemsworth and Pratt fully decked out as Thor and Star-Lord. Notably, Hemsworth is wearing an outfit unlike any his character has become known for, a sleeveless red leather jacket over a t-shirt.
The whole get-up has a much more rock-and-roll vibe compared to Thor's outfits in the past, which were typically suits of armor inspired by the comics or standard civilian-wear when he was trying to lie low. These new threads could suggest that Thor has embraced the classic rock energy of the Guardians.
Perhaps this change is due to the influence of Star-Lord on Thor, as anyone whose seen either of the Guardians films or listened to their soundtracks knows that Peter Quill loves some classic pop-rock. Despite the fact that the crew seemed less-than-thrilled to have Thor around at the end of Avengers: Endgame, maybe the God of Thunder ingratiated himself with them better than anticipated.
The photos also show Gillan, or a stunt double, in full makeup as Nebula, and Sean Gunn as Kraglin. Dave Bautista is also reportedly returning as Drax, as is Pom Klementieff as Mantis, according to Digital Spy. The only non-voice actor from the Guardians cast not yet reported to appear in Love and Thunder is Zoe Saldana as Gamora, but that could always change this early in production.
The film will chart the future with faces from the past
Thor: Love and Thunder will see the return of Natalie Portman as Jane Foster, Thor's love interest from the first two films. The plot will pull from a recent fan-favorite run in the comics which saw Foster taking up the mantle of "Thor" and wielding the hammer, Mjolnir. This ascendancy coincides with her diagnosis with breast cancer, though it is unknown if the film will borrow this element as well.
Alongside Portman, Love and Thunder will also see the return of Tessa Thompson as Valkyrie. After being crowned King of Asgard in Avengers: Endgame, the character is said to be looking for a queen to rule with her, allowing her bisexuality to finally take prominence on film.
New to the Thor series is former Bruce Wayne, Christian Bale, who is set to play the sequel's main villain, Gor the God Butcher, another sign that Marvel is embracing more recent comic storylines.