'Thor: Love and Thunder' Is the Perfect Opportunity for a Taylor Swift Song in the MCU
Taylor Swift meets the God of Thunder? It could happen! Learn why the Marvel flick would be the perfect place for one of her hits.
With Thor: Love and Thunder roaring into theaters on July 8, 2022, fan speculation is at an all-time high. The anticipated entry in the Marvel Cinematic Universe promises plenty of mic-drop moments — likely accompanied by a groundbreaking score. So if a Taylor Swift song makes its way into the movie, remember — this wasn't without precedent.
Taylor Swift and 'Thor: Love and Thunder' writer Jennifer Kaytin Robinson's history
Taylor Swift has an interesting connection to Thor: Love and Thunder. The Taika Waititi film is co-written by Jennifer Kaytin Robinson. Robinson and Swift have influenced one another's work for years — dating back to Swift's album 1989.
Robinson expressed (via Instagram) that she listened to the album while going through a breakup in 2014. The result? Her music-heavy film, Someone Great. After its Netflix release in 2019, Swift appeared on The Ellen DeGeneres Show, where she cited the flick as "great."
Apparently, this was an Easter egg for her then-upcoming album, Lover. The record contains the track "Death by a Thousand Cuts," which Swift explained during her NPR Tiny Desk Concert was inspired by — you guessed it — Someone Great. And so, everything came full circle.
But to keep the pattern going, Swift and Robinson need to collaborate. What better place than Thor: Love and Thunder?
Swift's '1989' lends the perfect synth-pop vibes for the Marvel flick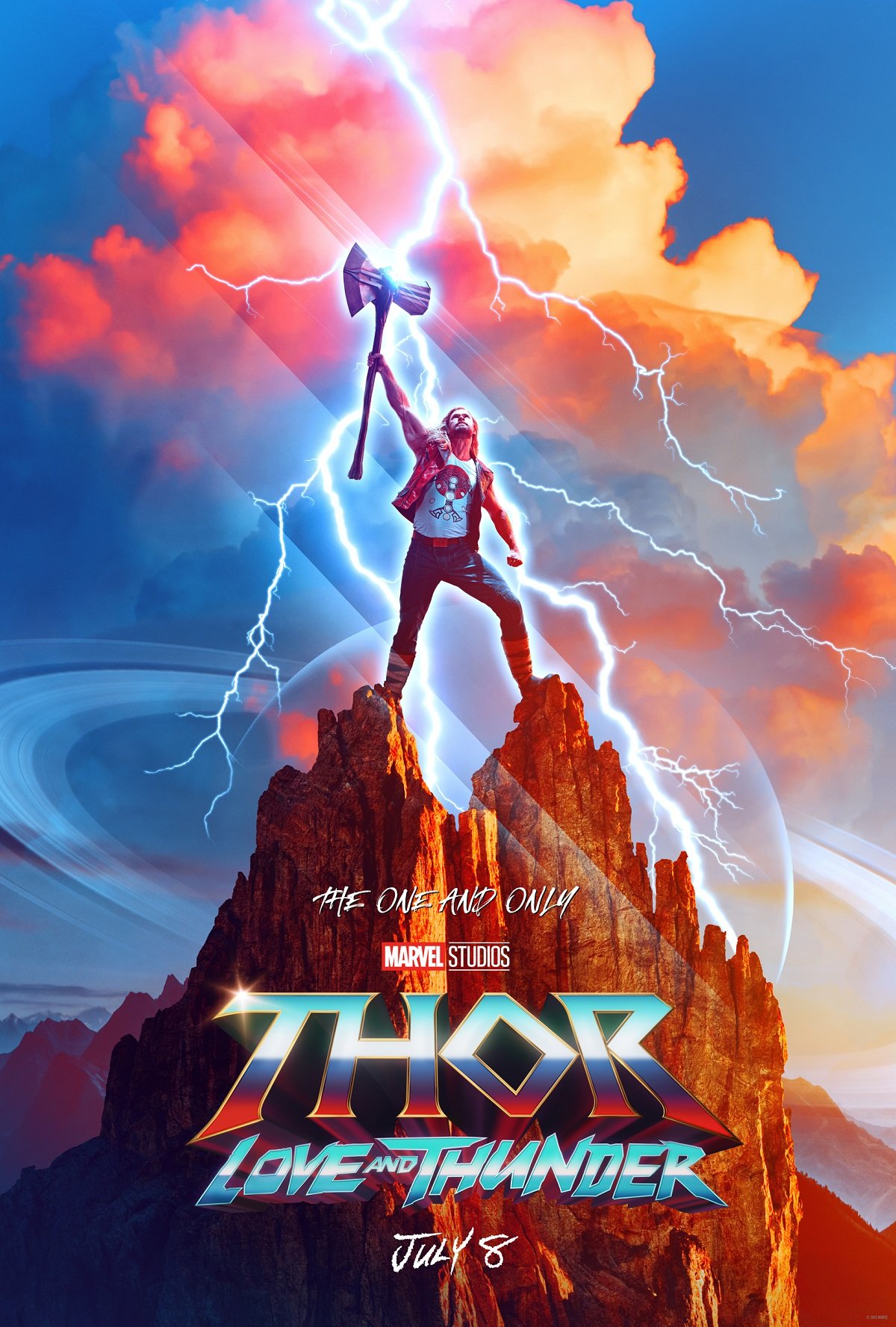 When Waititi took over the Marvel franchise with Thor: Ragnarok, he brought in a sensibility similar to James Gunn and the Guardians of the Galaxy films. The bright color palette and joke-heavy script were accompanied by a blazing electronic score, heavily influenced by '70s and '80s synth-rock.
After the positive reception to Ragnarok, Disney gave the reins over to Waititi for another entry in the Thor canon. And knowing the studio is looking for something similar this time around, it only makes sense that he'll stick with the elements that made the first great. Enter late '80s synth-pop.
Swift released 1989, her first official pop album celebrating the year she was born, in 2014. Now, she has plans to release a re-recorded version of the Grammy-winning album as part of her battle to regain control of her master recordings. 
The singer has teased 1989 (Taylor's Version) for more than a year. Swift even released "This Love (Taylor's Version" in conjunction with the Amazon Prime Video series The Summer I Turned Pretty. So fans know more will follow suit.
Fans have theorized about a Taylor Swift-Marvel mash-up before
While Swift likely won't go the way of Miley Cyrus and actually appear in an MCU movie, there's enough crossover between the two fandoms to make a soundtrack contribution possible. Even if it's just a pipe dream, fans have theorized about a connection in the past.
Leading up to the release of her first Lover single, "Me!," Swift teased a date — April 26, 2019. She even shared a countdown. Oddly enough, this was also the date of the release of Avengers: Endgame. Sadly, the similarities stopped there.
Shortly after, Entertainment Weekly released a cover story focused on Swift and the album. In it, writer Alex Suskind commented on the ever-increasing fan speculation. "These may sound like ludicrous conspiracy theories — for the record, they were mostly correct — but they fit firmly within the Taylor Swift Musical Universe (it's like the Marvel Cinematic Universe but with more guitars and fewer Stan Lee cameos)," he wrote. Clearly, Taylor Swift songs and Marvel movies have more in common than meets the eye.