'Thor: Love and Thunder': 'Killing Eve' Star Could Be Valkyrie's New Love Interest
A cast member from Killing Eve might be set to join Thor: Love and Thunder as Valkyrie's (Tessa Thompson) romantic interest. A source claims that the film will introduce a female character who develops feelings for Valkyrie, the new leader of the Asgardians now that Thor (Chris Hemsworth) has stepped down. Here's a look at who might be joining the project, plus Thompson's other big Love and Thunder leak.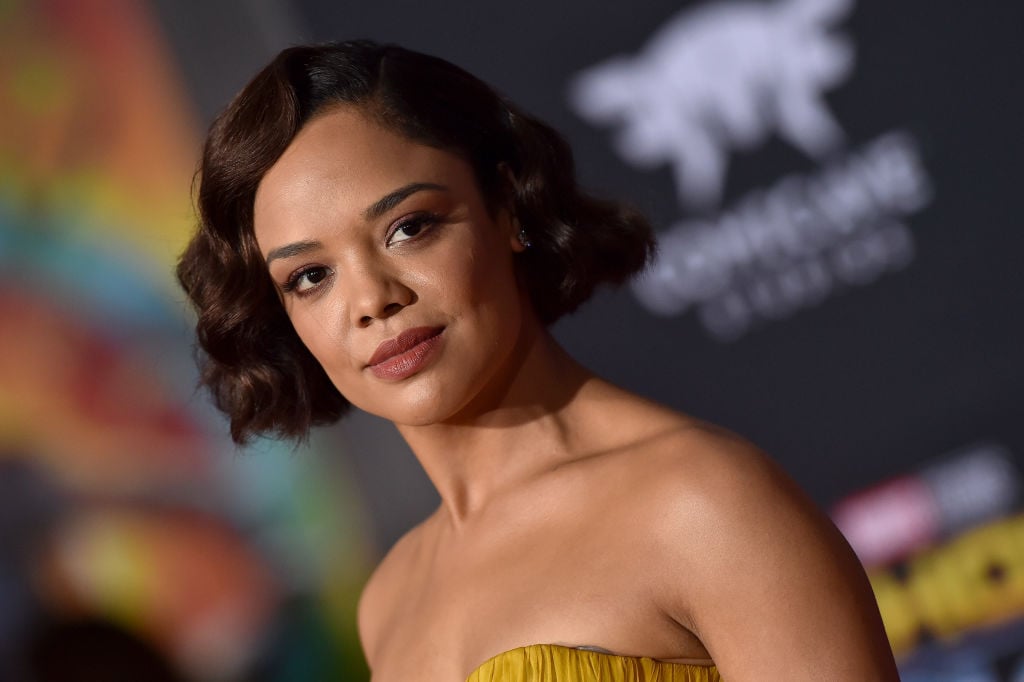 Marvel to explore Valkyrie's sexuality in 'Thor: Love and Thunder'
Thompson first appeared in the Marvel Cinematic Universe in Thor: Ragnarok. She reprised the role of Valkyrie in Avengers: Endgame, though fans were a bit disappointed by the fact that Marvel did not address the character's sexuality.
Fans immediately began to speculate that Valkyrie is bisexual, something that Thompson later confirmed.
Luckily, it sounds like Marvel is going to fix their previous mistake and will be exploring Valkyrie's sexuality like never before in Love and Thunder. This echoes Thompson's previous admission that her character will be looking for her "queen" in the upcoming movie.
It also shows that Marvel is following through with its plan to become more inclusive as the studio heads into Phase 4 of the MCU. Although nothing official has been announced, an inside source claims that a Killing Eve cast member will appear as Valkyrie's new lover.
This is going to be Valkyrie's new love interest
The source told We Got This Covered that Marvel has cast Jodie Comer to play the part of Angela in Thor: Love and Thunder. Angela is reportedly an Asgardian refugee who gets romantically involved with Valkyrie at some point in the film.
The source noted that Angela is related to both Thor and Loki (Tom Hiddleston). She is apparently a long-lost sister of the two brothers, though it remains to be seen if Marvel will showcase that aspect of her story.
The source released the information on the website, 4Chan. Some leaks on the site have turned out to be true, but fans should definitely take this with a grain of salt until we get official confirmation.
Comer, of course, is best known for her work on the popular crime drama, Killing Eve, and would be the perfect addition to the MCU. She is also slated to appear in Free Guy and The Last Duel, and she also enjoyed a cameo on Star Wars: The Rise of Skywalker.
Thompson opens up about Valkyrie
While we wait to hear more about Comer, Thompson recently opened up about what fans can expect to see from Valkyrie in the film. According to CBR, the actress confirmed that Valkyrie is the new king of Asgard, regardless if she finds a queen or not.
"She's king," Thompson stated. "If she can't find her queen, she'll just be king and queen at the same time."
Marvel has yet to reveal the full plot of Thor: Love and Thunder, but it definitely sounds like one of the main stories in the film will be Valkyrie looking for love.
Whether or not Comer will fulfill that role is yet to be seen. Considering her success in other projects, there is little doubt that fans would love to see her join Love and Thunder. Finger's crossed.
Christian Bale joins 'Thor: Love and Thunder'
Aside from the Comer news, Thompson recently let slip a major casting announcement for Love and Thunder. According to The Wrap, Thompson revealed that Marvel has cast Christian Bale to play the main villain in Thor: Love and Thunder.
"Christian Bale is going to play our villain, which is going to be fantastic," Thompson shared. "I've read the script. I can't tell you much. Lots of exciting text messages exchanged between Natalie and I. We're going to have fun. Taika is writing [and] directing. Some familiar faces. Some new people coming into the mix."
Thompson's comments reference Natalie Portman, who is reprising her role as Jane Foster for the first time since Thor: The Dark World. Marvel announced Portman's involvement last summer and revealed that she will be the new Thor in the movie.
It is still unclear if Thompson was supposed to reveal Bale's involvement in the project, but we cannot wait to see which villain he will portray in the MCU. This is also Bale's first appearance in a superhero flick since the end of Christopher Nolan's The Dark Knight Trilogy.
Thor: Love and Thunder is scheduled to open in theaters in November of 2021. Filming for the movie is expected to get underway this fall, though that could change in light of the coronavirus pandemic.