'Thor: Love and Thunder' Leak Reveals Exactly Which Villian Christian Bale is Taking On In the MCU
A new 'Thor: Love and Thunder' leak reportedly reveals which villain Christian Bale will be playing in the Marvel Cinematic Universe.
Hype for Marvel's Thor: Love and Thunder reached new heights after fans learned that Christian Bale is joining the franchise as a villain. The studio has not confirmed who Bale will be playing in the film, but a new leak may have revealed which character the actor is taking on in the Marvel Cinematic Universe. Here is everything we know about Love and Thunder's latest leak.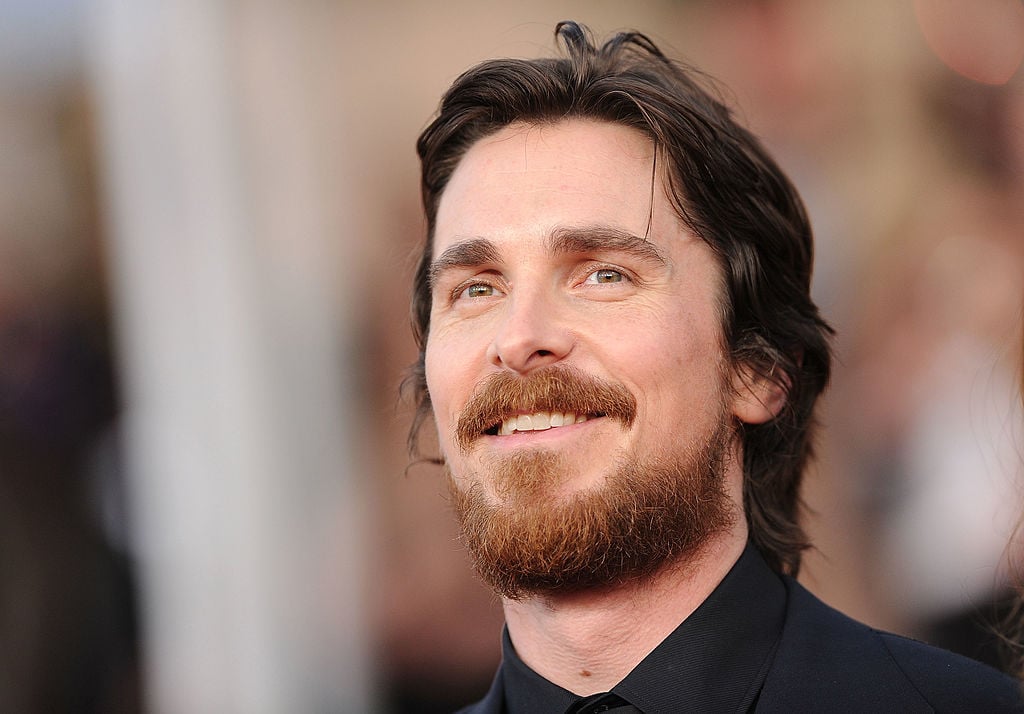 Tessa Thompson confirms Bale is joining the MCU
Director Taika Waititi is currently developing Thor: Love and Thunder, which is scheduled to open in theaters in the fall of 2021. Filming for the project is expected to get underway in a few months (barring any delays related to the coronavirus pandemic).
We do not know if Love and Thunder star Tessa Thompson was authorized to do it, but the actress recently revealed that Bale has been cast to play the film's main villain. According to Gizmodo, Thompson revealed the exciting news after reading the official script.
"Christian Bale is going to play our villain, which is going to be fantastic," Thompson shared.
Thompson is set to return as Valkyrie in the fourth film of the franchise, while Chris Hemsworth is reprising his role as Thor and Natalie Portman is returning as Jane Foster.
This, of course, is not the first time Bale has starred in a superhero flick. The actor played Bruce Wayne/Batman in Christopher Nolan's iconic The Dark Knight Trilogy.
'Thor: Love and Thunder' Leak reveals Bale's villain
Fans have been speculating about Bale's character ever since Thompson confirmed the news. Marvel has yet to say anything about the spoiler, but Screen Geek is reporting that a new leak reveals the identity of Bale's villain.
The leak was released on 4Chan (which means fans should be a little skeptical for now) and claims that Bale will be introduced as Dario Agger, a.k.a. Minotaur, in Thor: Love and Thunder.
In the comics, Minotaur has appeared in a few different versions, and the Dario Agger iteration was included in the Thor: God of Thunder storyline. That arc was written by Jason Aaron and Esad Ribic, with the former recently endorsing the theory.
"You know who's got my vote. "Who Is Christian Bale Playing in THOR: LOVE AND THUNDER?" Aaron wrote.
To add even more credence to the rumors, Agger is the CEO of a company called Roxxon. The organization has been spotted on the set for Marvel's new series, Loki.
There is also the fact that Agger was a part of the same run that introduced Jane as the new Thor, something that Marvel teased last summer. Unfortunately, the studio has not confirmed any of the news, but it definitely sounds like the Minotaur theory is plausible.
Who else is joining 'Thor: Love and Thunder'?
Apart from the Bale news, it looks like a key member of the Guardians of the Galaxy will be appearing in Love and Thunder. According to Tech Radar, Vin Diesel recently teased that he has been in talks with Waititi about appearing in Love and Thunder.
"[Director James Gunn] took The Suicide Squad so he's about to embark on it," Diesel stated. "Thor will also, the director talked to me about Thor will incorporate some of the Guardians of the Galaxy [sic]."
If that holds true, then there is a strong chance that Groot will make an appearance in Thor: Love and Thunder. Taking things one step further, Diesel promised fans that his character will be all grown-up in the franchise's next outing, Guardians of the Galaxy Vol. 3.
That project, however, has been pushed back while Gunn works on The Suicide Squad. All of these films are also subject to delays in light of the coronavirus pandemic, which has already postponed filming for a number of different projects.
When does 'Love and Thunder' hit theaters?
Marvel announced its entire lineup for the next two years last summer. The announcement featured most of the movies and television shows that will make up Phase 4 of the MCU.
As it currently stands, Thor: Love and Thunder is scheduled to open in theaters on November 5, 2021. Unless that schedule changes, filming for the movie should get underway by this fall at the latest.
The coronavirus pandemic, of course, could throw a wrench in those plans. Disney has delayed filming for a couple of projects, while the premiere of Scarlett Johansson's Black Widow has already been pushed back.
Marvel has not said if Thor: Love and Thunder will be released as scheduled or if its premiere date will also change.