'Thor' Was the Only Time Liam and Chris Hemsworth Really Went Against Each Other
What's wrong with a little brotherly competition? Absolutely nothing, maybe that's why there are always whispers on the grapevine about the Hemsworth brothers being at odds over roles.
Well, forget what you've heard! As it turns out, Liam and Chris Hemsworth don't actually compete against each other for the same parts. In fact, the only time they ever have (to date anyway) is for bringing Marvel's Thunder God to life.
Why don't Chris and Liam Hemsworth compete for roles?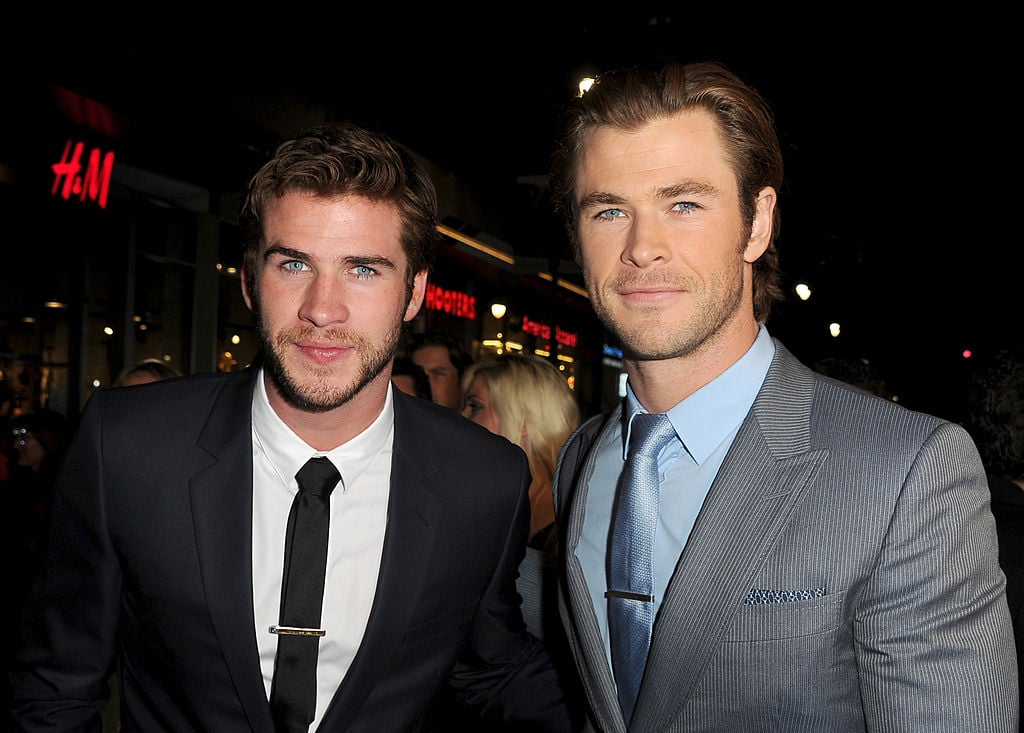 There really is nothing wrong with a little healthy competition, so why don't the brothers typically go for the same parts? For one, Chris and Liam are in two different age brackets. Liam is the youngest at 29 years old. He was born on January 13, 1990. Chris was born on August 11, 1983, making him 35 years old. That makes him six years older than Liam. Despite the age gap, he isn't the oldest. People tend to forget there is a third Hemsworth in the crew. You read that right, a third! He goes by Luke and he's only two years older than Chris.
Considering the age gap between Chris and Liam, it's no surprise they typically go for different roles. Looking for someone with a more youthful vigor, Liam is your man. Want someone rugged? Give Chris a shot! The two may also avoid competition to help keep family tension to a minimum. After all, there are plenty of movies and TV show roles to go around! Especially when you are a part of the famous Hemsworth clan.
Why did Chris and Liam Hemsworth break their "casual rule" for 'Thor'?
The Hemsworth brothers are incredibly close, so much so that Liam also counts on big bro Chris for advice. Their relationship runs deeper than that though! Just look at what he said during an interview with GQ.
"He's my hero. I look up to him. He's honestly my last call, when I find myself in a position where I'm 50-50 about a script, then I call Chris. And his opinion, I trust more than anyone in my team." – Liam Hemsworth (GQ)
Considering their relationship, what made the race the be in Thor so different? The film's director, Kenneth Branagh, is the one who put Liam in the running for the role. Despite the push from the director, it was his older brother who went on to be cast as the rugged hammer-wielding superhero. It was no sweat off of Liam's back though. He actually didn't really want to audition in the first place.
"I never really wanted to do it. I always felt I was too young for it – I was screen testing when I was 18. The other guys in it were all late twenties or early thirties. I didn't feel Thor-ish."- Liam Hemsworth (GQ)
When you consider Liam's explanation, it's not surprising he felt like a strange selection for the part. Standing among a bunch of older guys in the audition room would make any young man feel out of place! It also really makes the general lack of competition between the brothers make more sense.
Have Liam and Chris Hemsworth ever acted together?
Now that the record has been set straight about competition, what about cooperation? Have the two younger Hemsworth siblings ever been on-screen at the same time? One of the earliest roles they both had was on the television show Neighbours. Chris played Jamie Kane in a single episode in 2002. Liam, on the other hand, was in 25 episodes (2007-2008) as Josh Taylor. They missed each other by quite a few years.
They also missed each other in Home and Away. Chris was a regular on the show between 2004 and 2007 and Liam appeared in a single episode in Chris' last year. Despite Chris acting in the show after Liam's cameo, his character was not present in Liam's one-off part. Perhaps they'll cross paths on the big screen in the future.