Thousands of People Are Demanding the Cancellation of This Amazon Prime Show
More than 20,000 people have signed a petition that had asked Netflix to cancel the series Good Omens. They claim that it normalizes Satan, arguing that the show "mocks God's wisdom."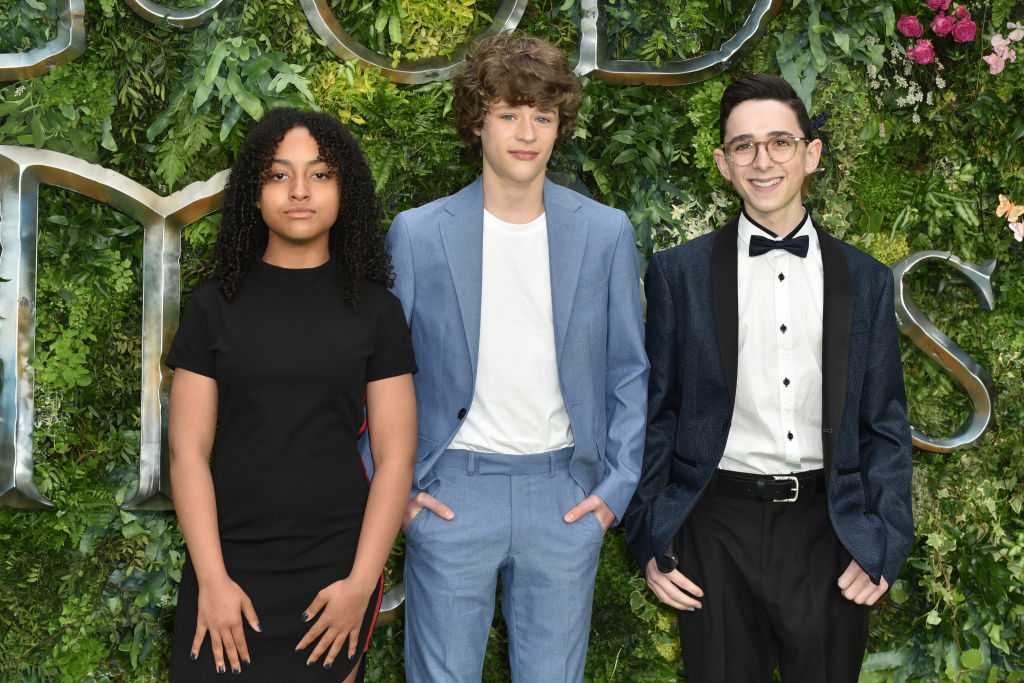 There's just one tiny little problem. Good Omens isn't on Netflix. It's on Amazon Prime.
The petition has since been amended to name Amazon, but the correction was a day late and a dollar short if the petitioners hoped to stem the tide of many people pointing and laughing at it.
What is 'Good Omens' about and why cancel it?
The Amazon Prime show is an adaptation of the 1990 fantasy novel by Terry Pratchett and Neil Gaiman. The six-part series entails a team-up between the demon Crowley (David Tennant) and the angel Aziraphale (Michael Sheen). Both have grown accustomed to life on Earth. Therefore, they seek to prevent the coming of the Antichrist, who is not Crowley. It debuted May 31.
The Return to Order campaign, an offshoot of the US Foundation for a Christian Civilization, created the petition, saying, "This is another step to make Satanism appear normal, light and acceptable. We must show our rejection." They also point to God being voiced by a woman as one of their objections.
Unfortunately for the Return to Order campaign, when the petition was first posted, it was directed at Netflix, which had nothing to do with Good Omens. Perhaps Netflix has become shorthand for any streaming service, just as people say "Kleenex" whenever they refer to a tissue paper to blow their noses. Whatever the case, it didn't take long for people to thumb their noses at the petition.
Many find the petition hilarious
Gaiman himself tweeted, "I love that they are going to write to Netflix to try and get #GoodOmens canceled. Says it all really. This is so beautiful … Promise me you won't tell them?" Critic Cheryl Morgan tweeted: "Miraculously God has already done it. Don't tell them She put it on Amazon instead."
Netflix and Amazon joined in, with Netflix tweeting "Ok we promise not to make any more," Amazon responded with, "Hey @netflix, we'll cancel Stranger Things if you cancel Good Omens."
The group changed the petition, noting:
Due to an oversight by Return to Order staff, this petition originally listed Netflix as responsible for the offensive series "Good Omens." Amazon Video released the series on May 31. We regret the mistake, and the protests will be delivered to Amazon when the campaign is complete.
This isn't Return to Order's first rodeo when it comes to petitions. A prior request asked Walmart to "stop selling Satanic products" following a 2018 protest against a "blasphemous ice cream chain called Sweet Jesus".
Why the petition probably won't work
Despite the correction, the damage has already been done. The mistake destroyed any credibility the petition may have had. Besides, such petitions seem destined to be ineffectual, whether they ask that the final season of Game of Thrones be redone, or suggest that Danny DeVito should play Wolverine.
And in today's streaming age, canceled series on Amazon and Netflix don't truly go away. The streamers just stop making new episodes or promoting them. They usually don't get pulled from the service.
Netflix still carries the episodes of The Get Down that were made, even though it was canceled two years ago. Amazon still has all episodes of Woody Allen's Crisis in Six Scenes even though Allen sued the company for terminating their distribution agreement amid the scandal surrounding the director.
Cancellation doesn't mean what is used to. At the end of the day, Good Omens will be remembered more than the petition, particularly since the petition probably got more people to watch the show.