3 Alton Brown Avocado Recipes Worth Trying
Alton Brown has plenty of tasty recipes, and these three simple and delicious avocado recipes are worth trying.
Thanks to his curatorial taste and charisma, Alton Brown has made a career out of delivering delicious recipes to the masses. For over twenty years, the former music video cinematographer has expanded the palate of his fans by showing them inventive and fun ways to eat higher-quality food, mostly through his books and TV shows. Even a global pandemic couldn't stop him from producing great content. It would take you a long time to go through all of Brown's recipes on your own time, so here are three terrific things you can make quickly for your next meal.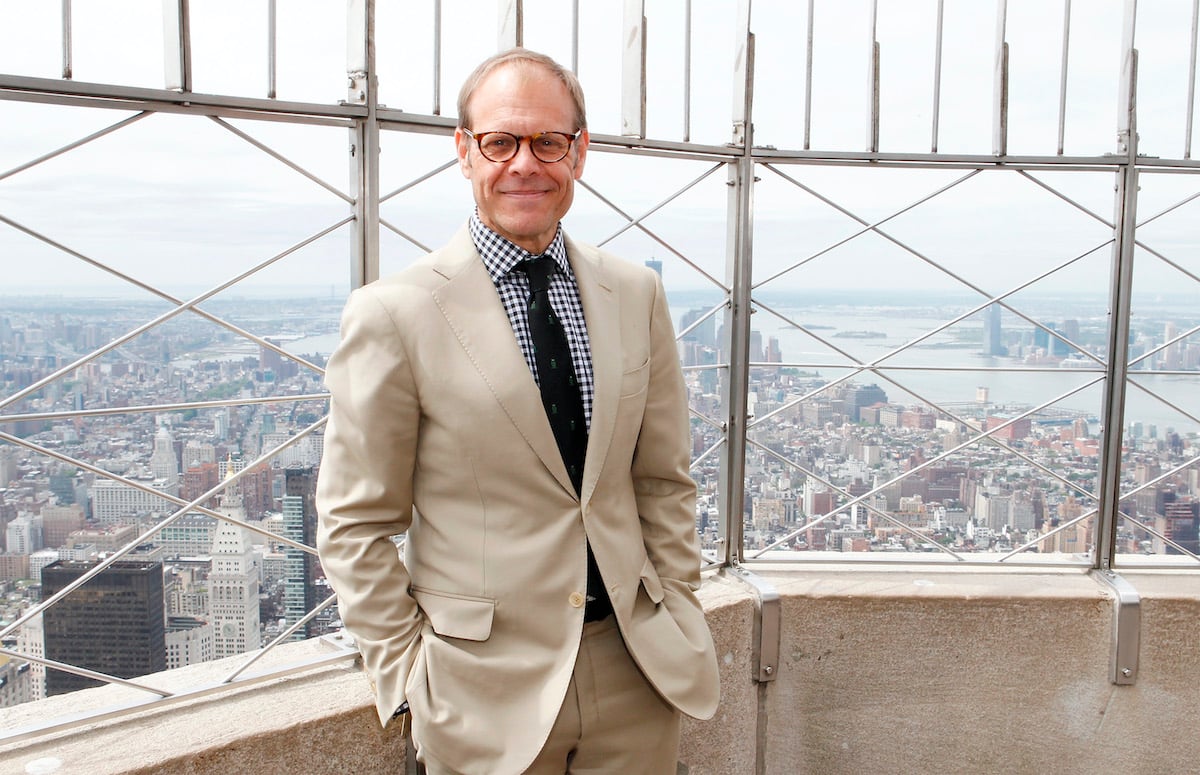 Avocado Buttercream Frosting
Brown's buttercream frosting can be made in 10 minutes and the recipe yields two cups. The ingredients (or "software" as it is described on Brown's website) you need for this recipe include two medium avocados, two teaspoons of lemon juice, one pound powdered sugar, sifted, and a half teaspoon of lemon extract.
The high-fat content of avocados instead of butter makes the frosting dairy-free without sacrificing any of the taste or creamy flavor. You start by peeling and pitting the avocados. You then put them in the bowl of a stand mixer with some lemon juice and beat them until they lighten up in color. This should take two to three minutes. 
After that, add a little powdered sugar until you find the consistency that you want. Add the lemon extract and mix the mixture until they are fully combined. At this point, you can give the frosting a little taste to experience the final result, and if it's up to standard, then you can serve it right away or store it in the refrigerator for a few hours.
Avocado Ice Cream
Brown's avocado ice cream recipe only takes 15 minutes to complete and yields one quart. To make it, you need a blender, an ice cream maker, three medium avocados, one tablespoon of lemon juice, One and a half cups milk, a half-cup of sugar and one cup of heavy cream.
The process begins by halving the avocados, removing the pits, and scooping out the flesh. You then place said flesh in a blender along with lemon juice, milk, and sugar and puree it until the mixture is entirely smooth. Reduce the blender speed to low before you add the cream. 
With the ice cream made, the next step is to chill it in a container for four to six hours. After that, take the mixture out and process it in an ice cream maker while following the manufacturer's directions. For soft-serve ice cream, this typically takes only five to 10 minutes. If you want a harder texture, leave it in the freezer for a few hours. 
Avocado Compound Butter
Brown's recipe for compound butter yields eight ounces and only takes 10 minutes to make. It's made with: two small avocados, a tablespoon of lemon juice, four tablespoons of room temperature unsalted butter, a clove of minced garlic, chopped fresh cilantro, two teaspoons of ground toasted cumin, and salt and pepper to taste.
You begin peeling and pitting the avocados before putting all the ingredients in the bowl of a food processor and mixing them together. Then, you spoon the mixture onto a sheet of parchment paper, shape it into a log, and refrigerate the butter for three to four hours. If made correctly, the butter should keep for three days in a refrigerator or a week in the freezer.
Brown has made his name remixing classic recipes for great results
Brown has made a habit of reinventing classic meals in ways that show how his clever cooking skill while still being easy for even novice cooks to make. 
Some of his twists are incredibly simple – using bread flour to make chocolate chip cookies, adding an egg while you're making mac and cheese – and others are ornate in a way that makes you wonder how a person could even come up with these ideas, but all roads lead to good meals. You don't need fancy ingredients to make a top-class meal. All it takes is a willingness to try new things and some ingenuity.