Three Body-Positive Dramedies Featuring a Plus-Size Lead
There are a tremendous amount of options when it comes to watching television, but how many shows promote and boost self-acceptance? Those are two things that may not always come easily for some people. In today's day and age watching a series with a positive message can be incredibly beneficial for a variety of reasons. From reminding viewers of the importance of perspective to showing the audience the beauty of self-love, there are many added benefits to engaging in a show that embraces positive messages and themes. My Mad Fat Diary, Shrill, and Drop Dead Diva are three television dramedies that showcase the significance of addressing these themes and issues that sometimes surround them. Find out what each of the series is about, and why the shows have such great reputations.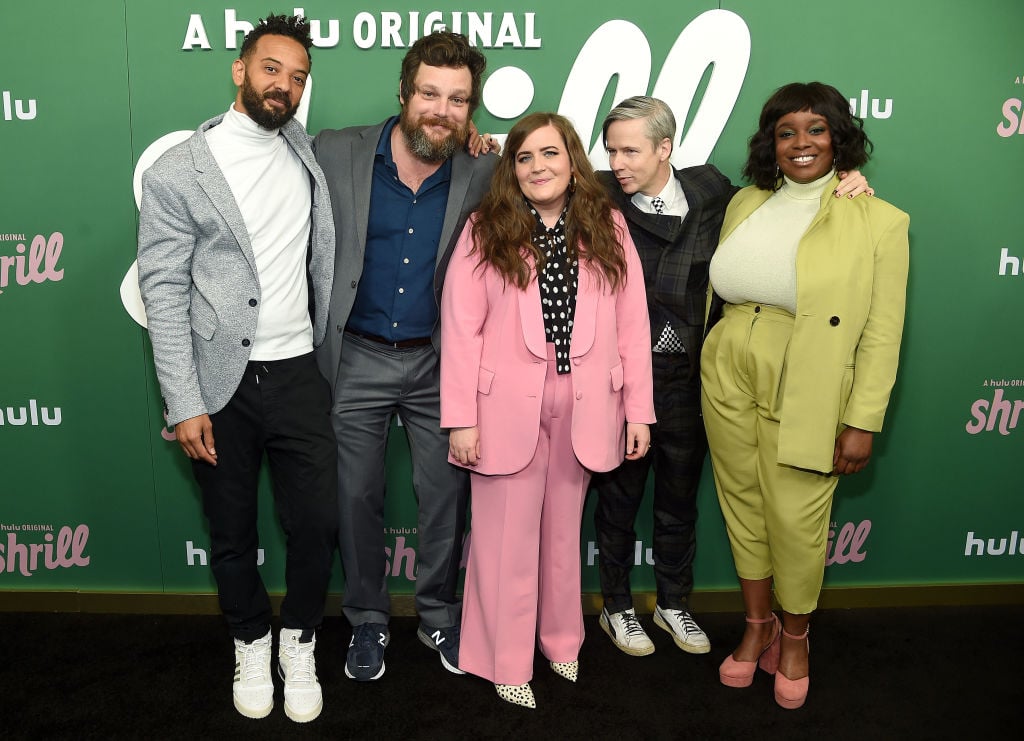 Why is My Fat Diary such a popular body-positive dramedy? 
My Fat Diary premiered in 2013, according to IMDb, and became an instant sensation. The television series is actually an adaptation of the novel My Fat, Mad Teenage Diary by Rae Earl. The British comedy tells the story of a troubled teenager named Rae. In addition to navigating the normal obstacles that come with being an adolescent Rae is forced to battle with her self-image and battle with mental health. The series shows Rae's journey exploring the treacherous waters that come with uncovering self-discovery, friendship, and the taking on the future. Sharon Rooney, the actress who plays the main character, does a wonderful job of honoring the rawness, humor, and strength that Rae's character and story bring to the series. My Fat Diary is one of the many shows in today's day and age that promote self-acceptance and healthy body positivity images. It's available to stream on Hulu. Take a look at what other series are taking the important and needed initiative in the television industry. 
Hulu's Shrill promotes self-acceptance and body positivity
Shrill has become one of the most popular shows on Hulu over the past year. Since the show launched in 2019 the series has generated a lot of positive conversation and attention. Annie, Shrill's main character, is played by the comedian and actress Aidy Bryant. Bryant is well-known for work and performances on Saturday Night Live. 
Shrill is Annie's story of learning to live differently without changing who she is. The character is forced to face how she has let her weight define her and her choices. From relationships to expectations, Annie starts to learn to live differently. The series has been renewed for a third season. See what other television series is well-known for boosting self-acceptance.
Drop Dead Diva is another dramedy that boosts self-acceptance and self-love
Drop Dead Diva is one of the first television series to highlight the importance of body positivity. The Lifetime series launched in 2009, and viewers and fans couldn't get enough of the new show. The show begins with a tragic car crash taking the life of a beautiful but shallow model named Deb. Ironically enough, Deb comes back to life as a smart lawyer named Jane who is also overweight. Drop Dead Diva shows the hysterical story of Deb relearning the importance and meaning of life in someone else's body.
Watching television is a beloved hobby for many. When binge-watching new and old series, be sure to check out shows featuring a plus-sized lead that are known for embracing self-love and positive self-body image themes. My Fat Diary, Shrill, and Drop Dead Diva are three of the most well-known series for promoting and boosting self-love.