Throwback Footage of Keanu Reeves Reporting on a Teddy Bear Convention Is Everything You Need to See
Fans won't be able to get enough of Keanu Reeves at a teddy bear convention.
There are very few things that can unite us during these polarized times, but the one thing that people all seem to agree on is that Keanu Reeves is one of the nicest people in Hollywood. He's not out making a name for himself out of his well-earned reputation of kindness — unlike some celebrities.
Instead, he's living his life in a lowkey and modest way, but whispers of his impressive behavior and amazing personality have gotten out anyway. 
Now there's footage of a young Reeves reporting on an important event that's sure to make everyone smile. That's right. Take a trip to the past and see adorable teenage Keanu Reeves report on a teddy bear convention. 
Keanu Reeves has had an impressive career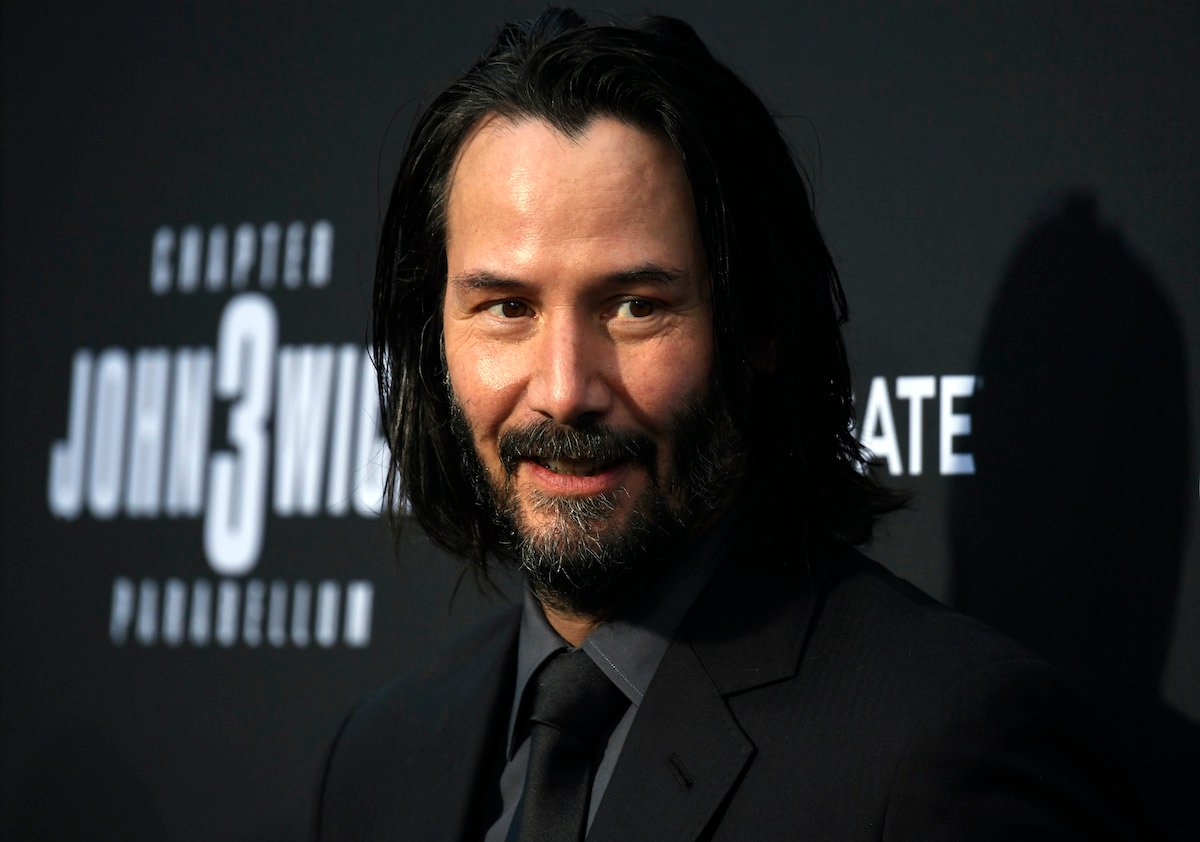 Reeves's earliest on-screen appearances date all the way back to the early 1980s when he had small roles and parts as an extra in some television shows and shorts. He worked hard, racking up multiple appearances a year throughout the 1980s, but it wasn't until he landed the role of Ted in Bill & Ted's Excellent Adventure that he really started to see breakthrough success.
The role seemed to typecast him as a lovable but air-headed teen, a role he would reprise in 1989's Parenthood and sequels in the Bill & Ted franchise. 
By the late 1990s, Reeves was taking on roles that clearly pitted him in much darker and serious situations. In 1997's Devil's Advocate, he portrayed a successful lawyer who has a chance to make a deal with the devil.
In 1999, he followed up that role with perhaps his most iconic performance to date — Neo in The Matrix. Since then, Reeves has portrayed John Wick across multiple films in the action-thriller series as well as playing himself in the fan-favorite Always Be My Maybe. With several projects in production, Reeves shows no signs of slowing down anytime soon. 
Fans love Keanu Reeves modest personality 
While Reeves certainly has plenty to crow about if he wants to, he seems to appreciate a quieter, more modest lifestyle. Even his home is modest — at least by Hollywood standards. While others with a net worth of $360 million might flaunt their wealth with mega-mansions, Reeves lives in a two-bedroom, three-bath house in Los Angeles.
His rise to success has been punctuated with some heart-wrenching tragedies, Reeves has consistently remained not only humble but charitable. He has given up part of his own salary on multiple occasions in order to make sure that other actors with more demands take a part. He also quietly funds hospitals, specifically those that treat children and work on cancer research. 
Past footage shows a young Keanu Reeves at a teddy bear convention
The CBC recently tweeted an old video of a young Keanu Reeves reporting from a teddy bear convention in Canada. The long-haired Reeves goofs off for the cameras, interviewing a bear in matching sunglasses, asking why all the bears are named "Teddy," and attacking himself with a giant stuffed bear for laughs. Reeves opens the video with a voiceover and a brief clip of a teddy bear-filled parade. 
The adorable footage helps highlight much of what fans love about the actor. He is authentic, unassuming, and clearly committed to entertaining his viewers. These are the same qualities that Reeves has carried forward throughout his career, and they're what has made him one of the most beloved and respected actors in the entertainment world. The old footage helps show that Reeves has consistently had these traits throughout his life, and fans are loving the glimpse into his past as they take a walk down memory lane.