T.I. and Tiny Harris: NY Lawyer Contacts Prosecutors to Investigate the Couple Over Assault Accusations
Lawyer sends formal letters to prosecutors requesting T.I. and Tiny be investigated for alleged sex crimes.
Rapper T.I. and wife Tameka "Tiny" Harris are back in the headlines. An attorney is pressing the authorities to open an investigation into the couple.
Following accusations of sexual abuse that were taking over social media, things seemingly quieted down after T.I. denied any wrongdoing. However, a lawyer who represents some of the alleged victims is pushing for more action to be taken against the hip-hop/reality TV stars.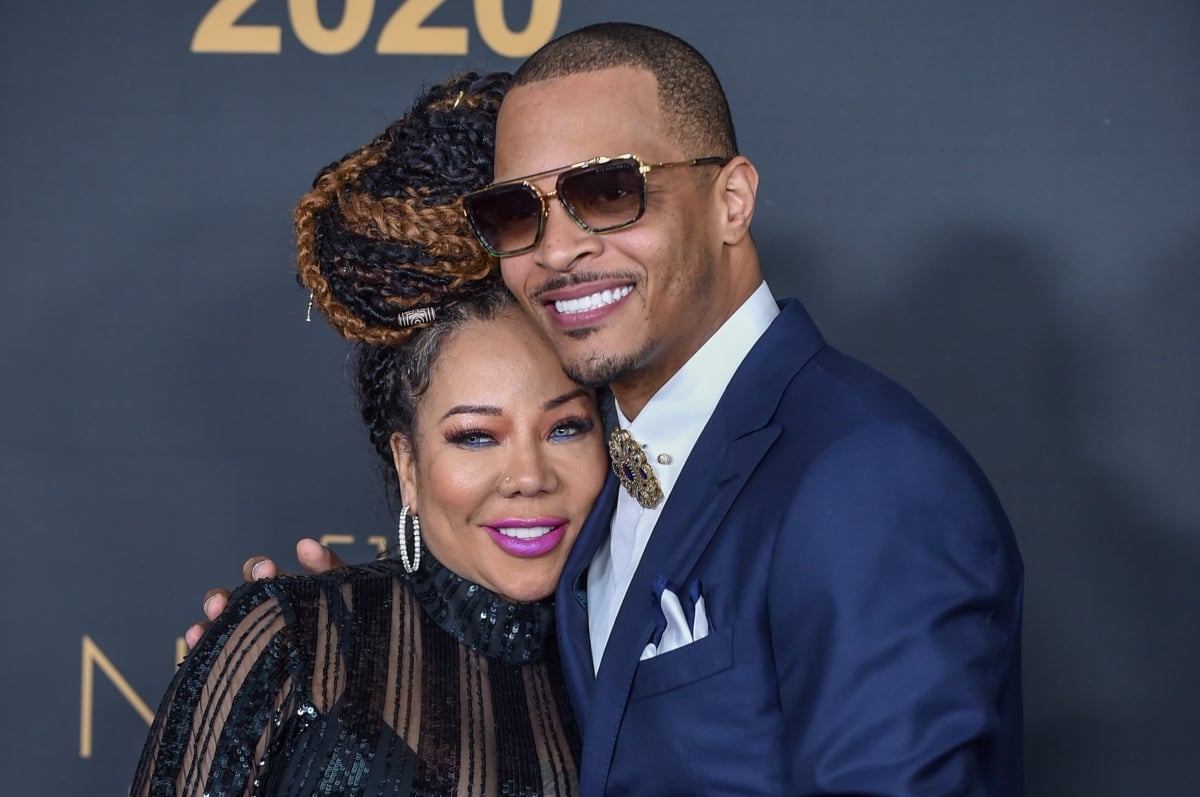 T.I. and Tiny first accused of sexual abuse by former friend
Back in January, a woman named Sabrina Peterson took to social media to air out her accusations against T.I. and Tiny. Peterson, an Atlanta resident, claimed the rapper held her at gunpoint in front of her children. She urged mayor Keisha Lance Bottoms to remove him as the voice of any citywide movement.
After her Instagram post went viral on Twitter and Instagram, others alleged that T.I. and Tiny worked together to sexually abuse, manipulate, or assault other women. Peterson collected some of the women's allegations and posted them on her Instagram Stories.
T.I. refuted the claims with a video statement, and Tiny posted a photo of her husband on Instagram with Peterson's child. She captioned the picture by writing, "So you want your abuser to train your sons? He was just uncle 2 years ago … 🤔now when did you say my husband assaulted you? Did you change your mind or change it back?"
The couple accused her of lying, and Peterson offered to take a lie detector test, and she continuously posted messages and videos on her Instagram account. Both parties threatened to take legal action.
Lawyer gets involved with T.I. and Tiny sexual assault drama
Nearly one month after these allegations hit the internet, a New York attorney announced that he contacted federal and state prosecutors in Georgia and California.
According to the New York Times, Tyrone A. Blackburn sent letters urging them to investigate T.I., Tiny, and various members of their camp for alleged crimes that took place between 2005 and 2018.
Some of the accusations include rape, forced ingestion of drugs, kidnapping, and terroristic threats. Blackburn stated one of the accusers was a teenage intern at T.I.'s label at the time of her incident.
The Times interviewed several of the women, and one is a military veteran who alleged she met the pair at a club before they were married. She claimed she was offered a drink by Tiny and hours after consuming it, she was sick and vomiting.
After being separated from her friend, she later went back to a hotel room with the couple and remembered being undressed and sexually assaulted. She woke up sore and rushed home to clean herself with Tide with Bleach, and later treated herself for an infection.
Others recalled their stories to the NYT as well. Blackburn stated out of the 11 alleged victims he's representing, none of them know each other.
T.I. and Tiny plan to fight the allegations
In regard to Blackburn's legal moves, one of Tiny and T.I.'s attorneys issued a brief statement to the Times. Steve Sadow said his clients deny the allegations. "These allegations are nothing more than the continuation of a sordid shakedown campaign that began on social media and now attempts to manipulate the press and misuse the justice system," he added.
T.I. and Tiny maintain their encounters were all consensual and they did not violate anyone. Although Blackburn's clients kept their identities anonymous in their accounts, he stated they are willing to come out and speak to investigators and prosecutors about their stories.
In the meantime, production for T.I. & Tiny: Friends & Family Hustle has been shut down.
How to get help: In the U.S., call the RAINN National Sexual Assault Telephone Hotline at 1-800-656-4673 to connect with a trained staff member from a sexual assault service provider in your area.