'Tiana': Everything We Know About 'Princess and the Frog' Disney+ Series
Disney made waves when it revealed its first Black princess in Princess and the Frog. Fans met Tiana, a New Orleans aspiring entrepreneur who wanted to honor her father's legacy by opening a restaurant. Food, music, family, and magic were central to the story, and in the end, she received her happy ending.
Now Disney+ plans to release a Tiana-centric series done in their traditional animation style. It's not new territory for the company, as Rapunzel has her own TV series and the Frozen gang are reportedly receiving one too. But how will things be set up for Disney princess Tiana and her family in the upcoming project?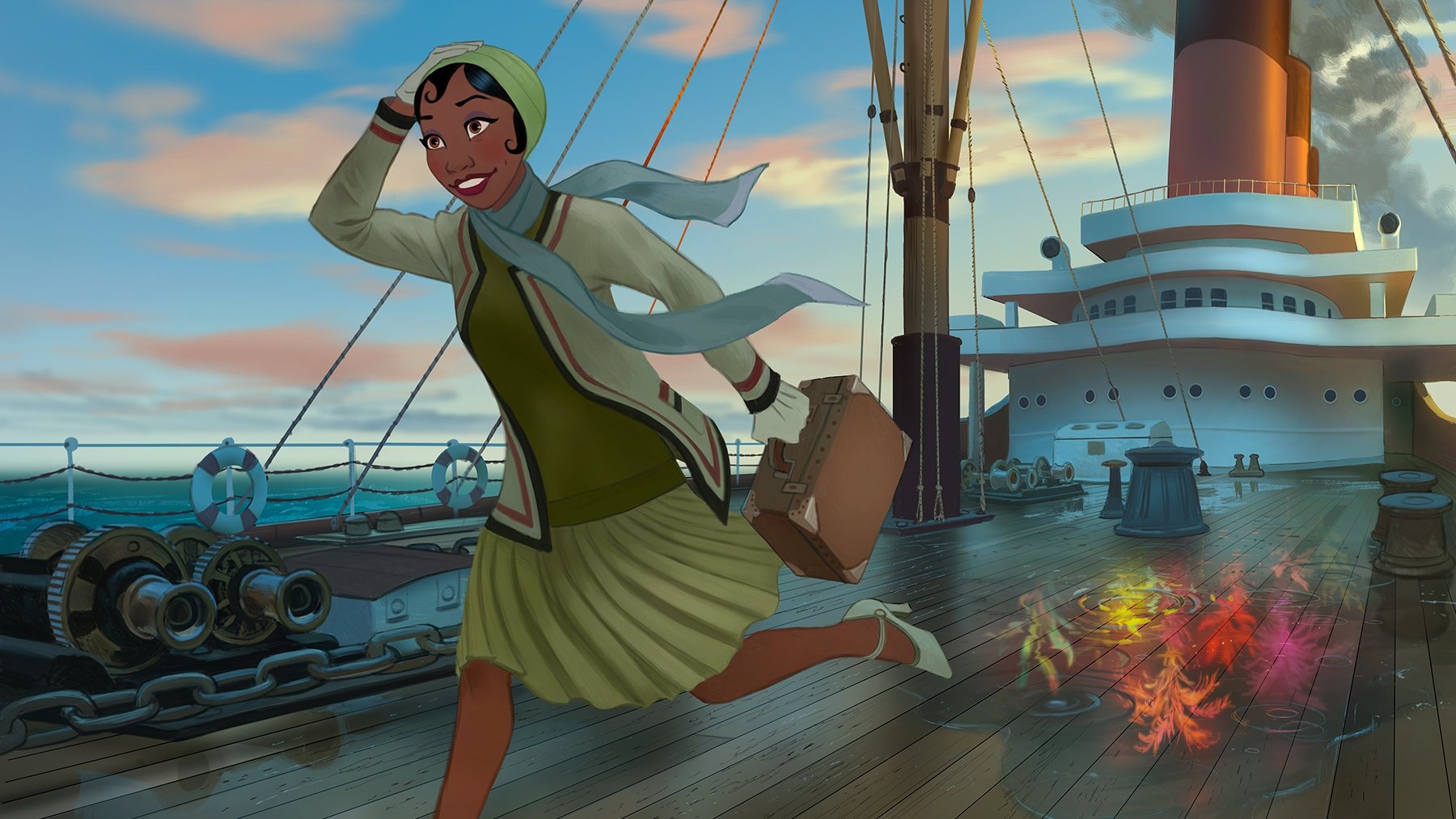 'Tiana' will take the Disney princess to Maldonia
The last time fans saw Tiana (outside of Wreck It Ralph), she and Prince Naveen married and opened their restaurant in New Orleans. Set in the 1920s, jazz music ruled in a community where Tiana and her family had deep roots. During her time as a frog, she and Naveen befriended Louis the alligator, Mama Odie, and other residents of the Bayou.
The new series will touch on Tiana's ties to New Orleans, but it will also take her to her husband's homeland. And magic will be part of the story.
According to a Disney+ media release: "In the series, Tiana sets off for a grand new adventure as the newly crowned Princess of Maldonia, but a calling to her New Orleans past isn't far behind." As fans may recall, Prince Naveen stayed in New Orleans to help Tiana build her dream, and they lived happily ever after. But what is it that takes the couple to Maldonia?
In Disney's Royal Weddings book series, Tiana and Naveen's nuptials included his parents. It should be noted the king and queen traveled to America to attend their ceremony, and they welcomed Tiana with open arms.
'Tiana' will be a musical show with its main star
Just like its Princess and the Frog predecessor, Tiana will be a musical. That shouldn't be surprising as music is part of Disney's signature. It's not due out on Disney+ until 2023, and the only casting information available confirms that Anika Noni Rose will reprise her role. As far as Prince Naveen, actor Bruno Campos left acting behind and is now a practicing lawyer.
Per the media release, Walt Disney Animation Studios tapped Stella Meghie as the director. Meghie's previous work includes The Photograph, First Wives Club, and Grown-ish. She's also helming the upcoming Whitney Houston biopic, I Wanna Dance with Somebody.
Other Disney movies receive the TV show treatment
Tiana is not the only princess who's getting her own show, as Moana is also due out in 2023. Animated series for Baymax, Cars, and Zootopia are in the pipeline for 2022 as spinoffs of their original movie franchises. Until these new installments hit the platform, fans can stream all the films and more on Disney+.