'Tick, Tick… Boom!': Is the Andrew Garfield Movie Based on a True Story?
The teaser trailer for Tick, Tick… Boom! arrived on June 10, 2021. The movie musical, premiering on Netflix in Fall 2021, features an all-star cast, including Oscar-nominated actor Andrew Garfield in the lead role. Though a bit surreal, the themes of the trailer have a realistic feeling. So is the highly anticipated project based on a true story?
What is 'Tick, Tick… Boom!' about?
As the teaser depicts, Garfield portrays Jon, a New York City-based composer working diligently to become successful. He spends time with his friends, seemingly relishing his artistic life. However, Jon is haunted by a noise, which builds throughout the trailer, growing more and more persistent.
"Lately, I've been hearing this sound," Garfield narrates. "Like a tick, tick, tick. Like a time bomb." As Jon plans out his upcoming show, works his day job in a restaurant, and goes about his life, the ticking increases. "The flame gets closer, and closer, and closer. Until all at once, everything explodes," he finished. It ends with no specific date given for the film's debut on the streaming service.
It's based on the musical of the same name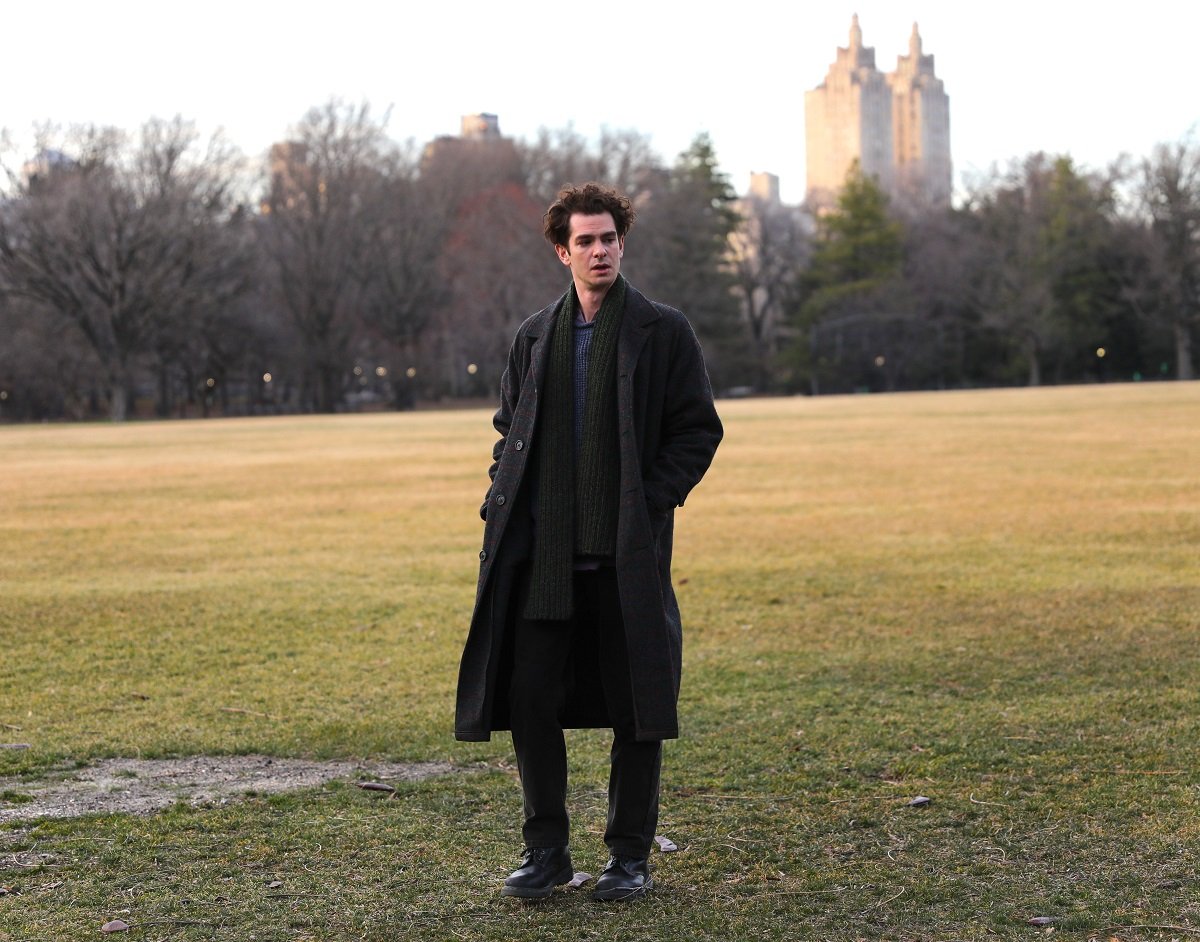 For those unclear about the Tick, Tick… Boom! plot, the musical of the same name provides some answers. Jon is preparing to put on a workshop of his musical Superbia. All the while, his 30th birthday approaches. But doesn't feel that he's achieved any of the success he expected to at this age.
The show also features Michael, Jon's best friend, who encourages him to pursue a career in a more stable industry; Susan, Jon's girlfriend, who is looking to settle down outside of the city; and Karessa Johnson, the star of Superbia, who Jon forms a connection with.
The musical premiered off-Broadway in 2001. This was followed by productions in London, Los Angeles, and Toronto, among others. Famous actors like Neil Patrick Harris, Leslie Odom Jr., and Lin-Manuel Miranda took turns in roles. (Miranda also directed the film version.)
Who was composer Jonathan Larson? 
The Jon from Tick, Tick…Boom! is Jonathan Larson. The playwright wrote the original autobiographical "rock monologue," first performing it in 1990. When his musical Rent gained notoriety, David Auburn revamped Tick, Tick…Boom! as a three-actor show after Larson's death in 1996.
Essential aspects of the show came directly from Larson's life. He did, in fact, write a play called Superbia, though it was never produced. In addition, Larson looked up to and communicated with musical theater composer Stephen Sondheim, which he also worked into Tick, Tick…Boom!
Speaking to Theatermania in 2014, Miranda described the show. "[It's] about Jonathan turning 30. And the fear of growing up and the fear of saying goodbye to childhood. And wanting to make it in this business, in musical theater." Of how he related to Larson, Miranda noted, "I have lived through everything that happens in this show."