Tiffany Haddish and Common Are Quarantined Together, Fueling More Fire That They're Dating
Despite telling the world that she and Common are just friends, Tiffany Haddish is adding to the speculation that she's found love in the rapper and activist. Rumors surfaced that the two were an item after his breakup with political analyst, Angela Rye. A popular celebrity mama also chimed in online to congratulate Haddish on her rumored relationship with her alleged beau. Haddish recently revealed that she and Common are quarantined together during the coronavirus lockdown.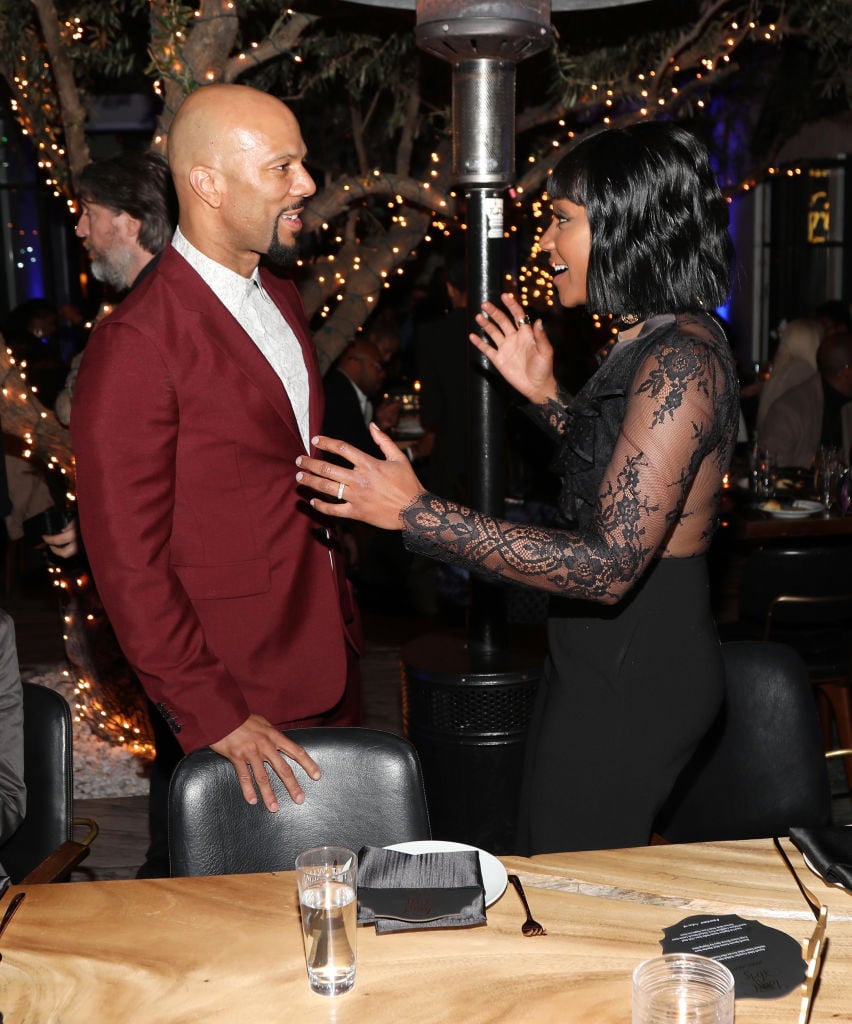 Rumors of Tiffany Haddish and Common dating spread – Haddish says they are just friends
Haddish and Common have been seen together quite often, including during the 2020 NBA All-Star Weekend in his hometown of Chicago. They also celebrated their birthdays together. Common was present for Haddish's 40th birthday bash and she took him on a Groupon date to a paint and pour.
Haddish wished him a happy birthday on her Instagram account. "Happy Birthday to My Friend @common !!! I Love that you are willing to go on @groupon adventures with me. #paintandpour plus food," she wrote.
Haddish has not denied that the two are close, instead she insists that they are just friends. She joked to Wendy Williams that Common liked brown skin girls, telling her, "Yep! He was there, looking good, looking good," she said. "I have made multiple passes at Michael B. Jordan. I don't think I'm his type. But I know that Common likes chocolate so I'm a roll with that."
It didn't help the rumor mill after Beyoncé's mom, Tina Knowles-Lawson, called Haddish and Common a "beautiful couple" on one of Haddish's Instagram posts.
Haddish stuck to her story of the two being friends after Knowles-Lawson's comment during an appearance on The Real afterward. She did admit she would date Common before shifting the conversation Jeannie Mai and Jeezy's relationship.
Tiffany Haddish reveals she and Common are quarantined together
Fans are not buying Haddish's "just friends" story, especially after it was discovered that she and Common are quarantined together during the lockdown.
Over the weekend, comedian Cedric The Entertainer joined DJ Kid Capri for a Healing Through Laughter event with Def Comedy Jam. The event was a COVID-19 relief fundraiser with a few surprise celebrity guests, including Cedric's The Last O.G. co-star, Haddish.
During the chat, Haddish revealed that she is not home alone and panned the camera to Common. The two looked quite comfortable and cozy together. Cedric and Common spoke and the rapper thanked the comedian for keeping everyone laughing during the lockdown.
A surprised Cedric said, "Tiff, that's an exclusive." Haddish popped back on camera after Common and Cedric's brief chat, giving a suggestive wink to Cedric.
Haddish may continue to play coy on the status of her and Common's relationship but for fans, the writings are on the wall. She could simply be sticking to her rule of no longer sharing all details of her personal life. Once an open book, she made a vow to keep certain aspects of her life, specifically her love life, to herself. After releasing her memoir The Last Black Unicorn, her ex-husband sued her for defamation.