Tiffany Haddish Episode of 'The Afterparty' Was Inspired by 'Columbo'
Tiffany Haddish pays homage to Columbo in 'The Afterparty,' and the episode devoted to Danners showcases her Columbo qualities.
Apple TV+ subscribers have been following the mystery of The Afterparty to find out who killed Xavier (Dave Franco). Det. Danner (Tiffany Haddish) is listening to everyone's account of the night of the reunion, but episode 7 gives her an entire new mystery to solve. Creator Christopher Miller said Columbo inspired both Haddish's character and the episode "Danner."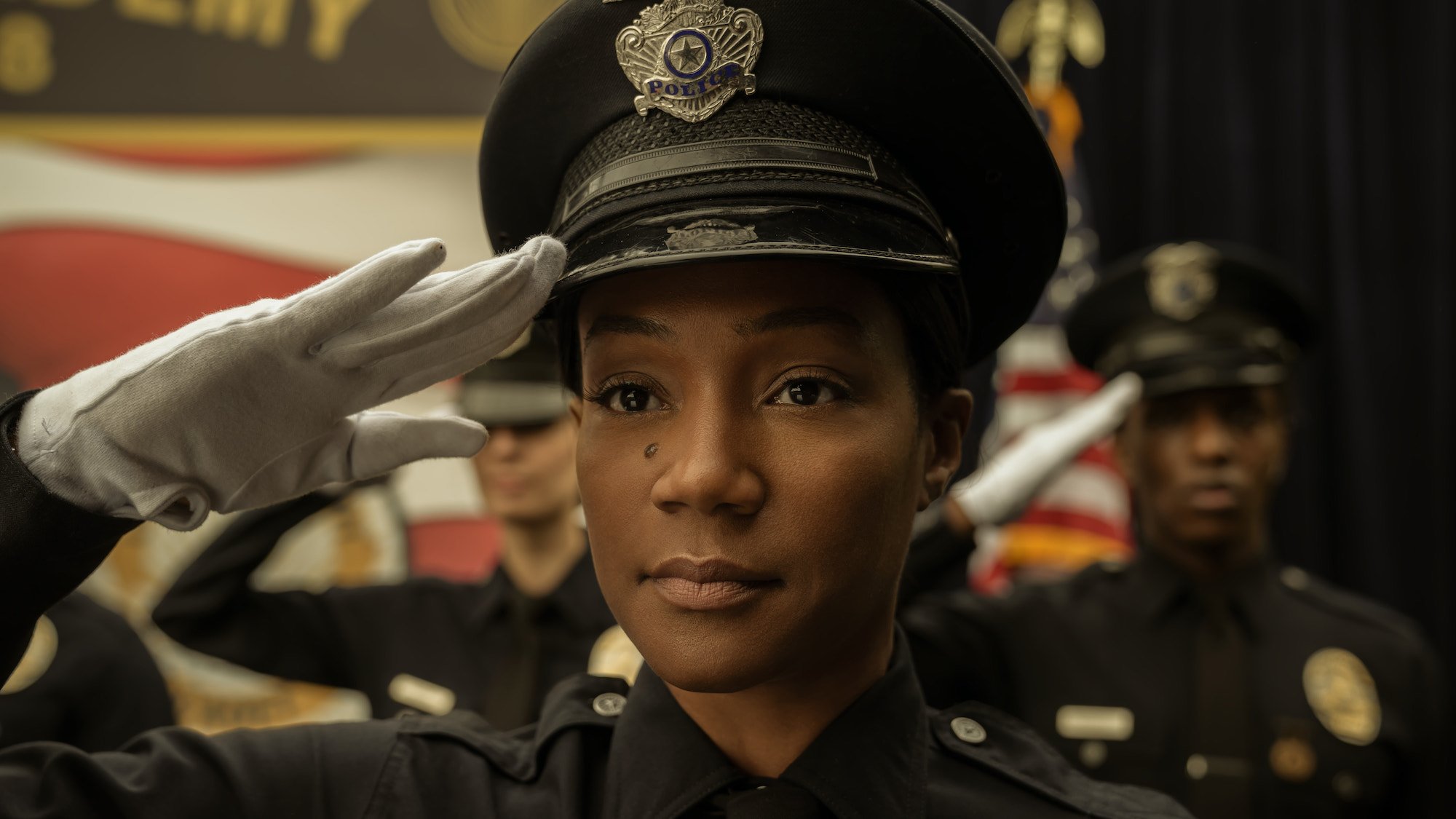 Miller and producer Phil Lord spoke with Showbiz Cheat Sheet by Zoom on Jan. 13. Now that The Afterparty episode "Danner" is streaming on Apple TV+, we're sharing their discussion of the specific episode. The conclusion of The Afterparty streams March 4.
'Columbo' inspired much of 'The Afterparty'
Miller first wrote The Afterparty as a movie script 12 years ago. As a Columbo fan long before, Miller said he intended Danners as his Columbo character. For example, Danners gets people to open up the way Peter Falk's character would.
"I grew up loving Columbo and that character is inspired by Columbo in a way," Miller said. "He was the character that was using people underestimating him to get them to slip up. That's part of the idea of Danner is that she presents as this loosey goosey everybody's best friend, she just wants to dish the dirt and people underestimate her and don't realize that she actually knows exactly what's going on and is really observant."
Miller added that Haddish also has many of those qualities in real life.
"That's the way Tiffany is in real life where people have underestimated her her whole life," Miller said. "She is so savvy and sharp and always listening and paying attention. She'll bust you on something if you're not careful. She was the perfect fit for that part."
Tiffany Haddish's 'The Afterparty' episode goes full Columbo
In much of The Afterparty, Danners becomes the vehicle for each character telling their story, thus revealing their whereabouts and possible motives. But in "Danners," she flashes back to an entirely different case she solved. 
"And cool to watch Tiffany show off all her moves," Lord said of the episode. "She's so funny but she's also a great actor and a great presence who has a lot to say about how she grew up. Watching her just get to behave and not necessarily be performative the whole time, which is what her character is asked to do in most of the other episodes, is really nice."
Tiffany Haddish responds to the 'Danner' episode
Haddish also joined Lord, Miller and her co-stars on a Television Critics Association Zoom panel on Feb. 4. She also commented on the "Danners" episode.
"Oh, that was super fun for me," Haddish said. "You know, I'm all about mystery, and I'm all about solving issues. That's just my plight as a woman. I feel like every woman is a detective, actually, and it's our job to figure out what you're doing. So I enjoyed myself."