Tiffany 'New York' Pollard Confessed That Flavor Flav Even Wore a Clock During Sex
It's been fourteen years since the hit reality show, Flavor of Love starring Flavor Flav hit airways, and Tiffany "New York" Pollard is still making a name for herself in the entertainment industry. The TV personality recently appeared on the Emmy Award-Winning talk show, The Real, and she got candid about her current relationship, her past one with Flavor Flav, and her experiences partnering with Rihanna's company, Fenty Beauty.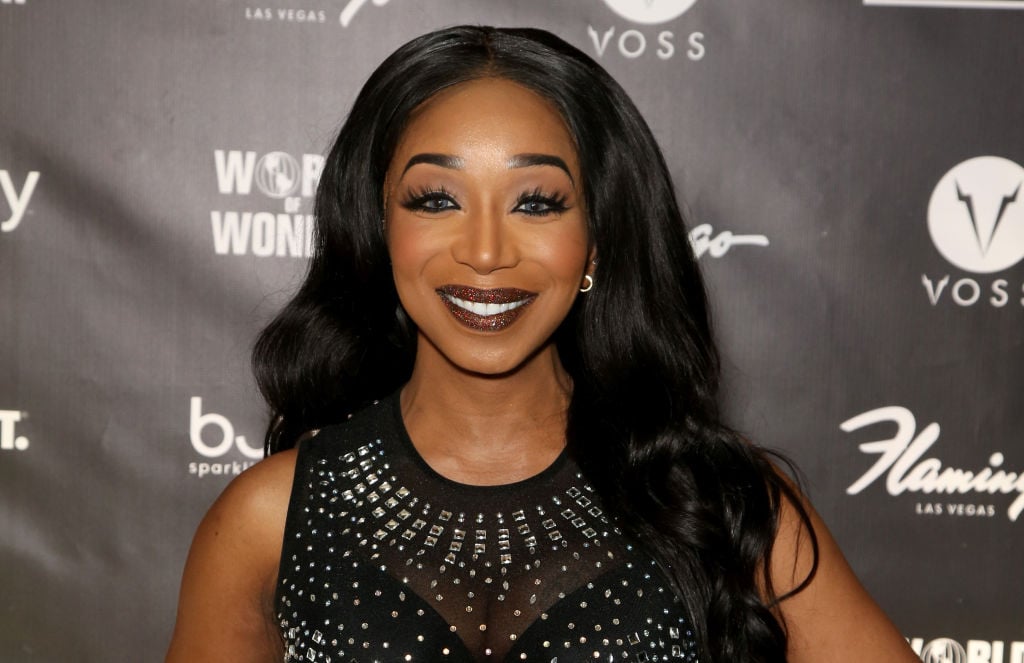 While Pollard covered a few topics during her interview, what the co-hosts seemed to be most intrigued by was her relationship with Flavor Flav on Flavor of Love. To recap on the format of the show, it is very similar in nature to that of The Bachelor. Twenty female contestants compete to win the love of Flavor Flav and ultimately enter into a relationship with him. Each contestant was given a nickname by the rapper based on their personality. The contestant is then referred to as that nickname for the duration of the season. Pollard was given the nickname "New York" because the city is her hometown and she displayed the quintessential New York attitude.
Flavor of Love
Eliminations during Flavor of Love were called Clock Ceremonies. During the ceremonies, Flavor Flav would present those who weren't eliminated with gold clock necklaces with their photos and nicknames. Though Pollard never won the season, she was runner up for back-to-back seasons of the show before she received her own spin-off series, I Love New York. While she confessed that she no longer has any feelings for Flavor Flav, she admits that she did have a lot of feelings at the time, especially given that the rapper was the only male in the house.
Tiffany "New York" Pollard reflects on her past relationship
In the interview, Pollard also revealed that Flavor Flav was even more attached to his staple clock necklaces than anyone previously thought. In fact, he even kept them on while the two were getting sexually intimate with one another. Though Pollard admitted that he had smaller clocks that he wore during intercourse, she recalled that the miniature clock he wore during sex left scratches on her chest. Fans certainly had a bevy or reactions to the news, but most people were merely amused. "This is AMAZING I would expect nothing less from Flav," one person declared.
Fans are amused by Pollard's confession
"Hahahaha! Lol, that's great. I didn't even think about them having sex together. For some reason, I never really thought of the relationship as being a real thing. Oops," another person chimed in. "I think it was heavily implied in season 2 when they had the door closed. And you hear her moaning 'this s*it is proper, this sh*t is proper.' And her commentary 'we took a chunk of each other…it was a good chunk.' Lmao she's ridiculous," another person commented in response.
Why Flavor Flav loves wearing clocks as necklaces
But why is Flavor Flav so addicted to wearing clocks? The trend actually started long before his love affair with Pollard. Back in 2011, he told Vanity Fair just why he was so attached to wearing timepieces as jewelry. "The reason why I wear this clock is because it represents time being the most important element in our life. Time can't afford to be wasted, but not only that, but God only gave us one life. Each minute we live, we got to live each second to our best value. Time brought us up in here, and time can also take us out," the rapper stated. Clearly, Flavor Flav feels a close attachment to clocks, but hopefully, nobody else has to endure being scratched by them during intimate moments.