'Tiger King': These Stars Will Give Fans a Personal Shoutout On Cameo
It's been a few months since fuss over Tiger King: Murder, Mayhem, and Madness died down. Since its March 2020 debut on Netflix, the seven-part docuseries amassed a new set of reality TV stars. Now, fans can pay for a personalized greeting via some of Tiger King's biggest names on Cameo.
Carole Baskin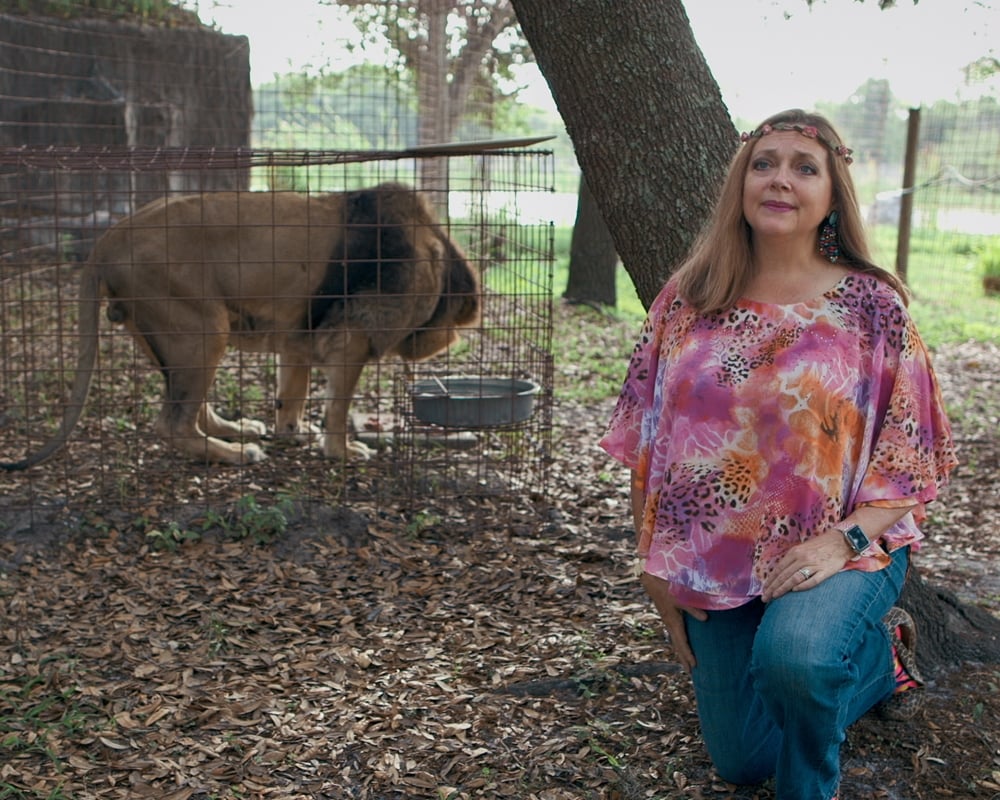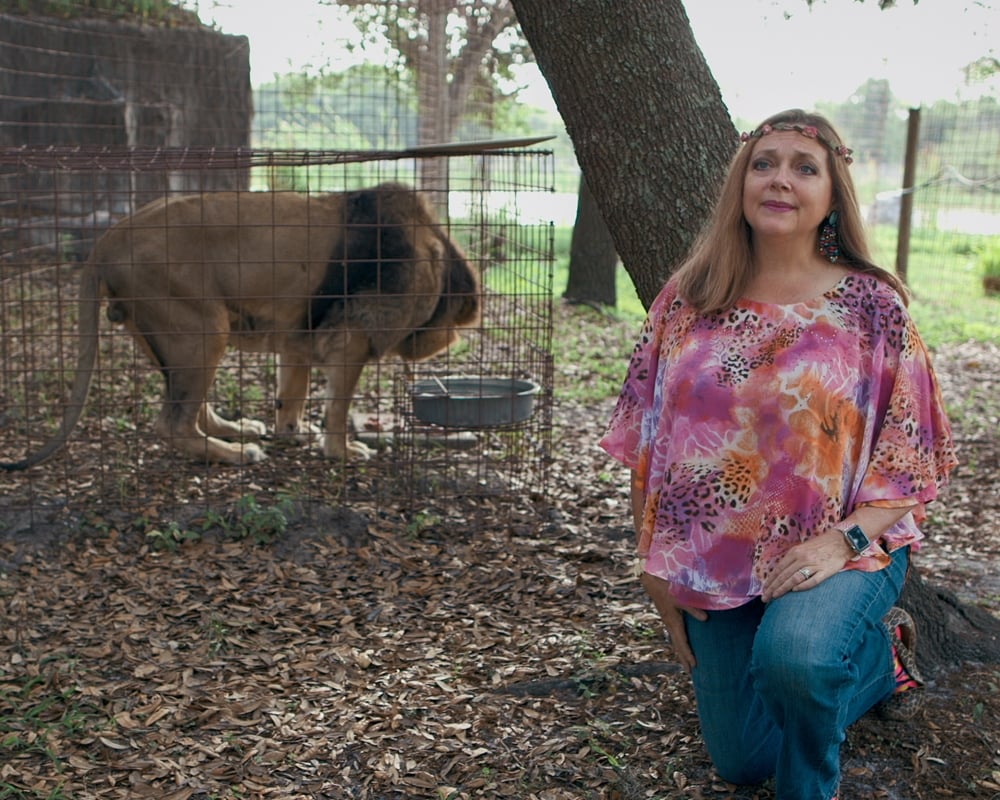 For all the cool cats and kittens out there, the subject of Tiger King's murder plot-for-hire, Carole Baskin, is among the many stars from the docuseries ready and willing to record a personalized video.
In short, Cameo is a platform fans can pay to have their favorite celebrities to give personalized messages. Prices vary, depending on who you're paying for, and video message lengths are brief.
CEO Steven Galanis explained to Money why the platform — which launched in 2017 — works.
"Having 100,000 followers or a million followers doesn't mean what it used to two, three years ago," he said.
To get a message from a celebrity, fans sign up, write a 250 description of what's wanted in the response, and pay whatever fee that celebrity charges. The stars are allowed to turn down a request and they have one week to do the work. All celebrities choose their own fee, but Cameo takes a 25 percent fee.
To obtain a shoutout from Big Cat Rescue owner, Carole Baskin, it's going to cost you $199. Her fee is less than fellow Tiger King stars, Jeff Lowe, Doc Antle, and Kody Antle, with an average response time around 22 hours.
Baskin's bio reads: "You know me as "Tiger King" Joe Exotic's intended murder victim but my real life's work has been at Big Cat Rescue for a world where all wild cats live free. Please be a voice for cats: BigCatAct.com."
Kelci 'Saff' Saffery
If you've watched Tiger King, you'll remember Kelci "Saff" Saffery — the G.W. Exotic Zoo employee who lost an arm when mauled by a tiger. He's a fan favorite which makes his $100 Cameo fee worth the payout.
Saff's bio redirects fans to his Twitter and Instagram accounts and he responds in about 17 hours. He also offers viewers to "book a Zoom," which allows anyone to "schedule a live, 10 minute, video call with your favorite celebrity and up to four friends!"
Doc, Kody, and Tawny Antle
If you're more of a Myrtle Beach Safari advocate, you can book a Cameo from Doc Antle, Kody Antle, or Tawny Antle. The cheapest of the bunch is Tawny for $50. The woman who refers to herself as "Queen of the Jungle" has a response time of up to a day.
Next up, Doc and Kody Antle are both at $250. Kody Antle's bio reads," Living with big cats & apes is my life! All proceeds go to support the rarespeciesfund.org" He takes about 5 days to create a personalized video.
Doc Antle doesn't have the same 5-star rating as Tawny and Kody Antle. At 4.4 stars, his videos don't seem to offer the same pizazz for the price. Still, he responds within 20 hours.
Jeff and Lauren Lowe
Of all the Tiger King stars, Jeff and Lauren Lowe may be the most known, next to Carole Baskin and Joseph Maldonado-Passage (aka the "Tiger King" himself). The Lowes have been busy re-branding with Tiger King merchandise, Cameo stints, and a zoo.
The account — under Jeff Lowe — is the most expensive stars at $300 for a personalized video. Lauren Lowe appears in the videos as well. His bio reads, "All the money goes back towards the animals care. We want to make sure they live long healthy lives."
Dillon Passage
While Maldonado-Passage sits behind bars for that murder-for-hire plot against Baskin, his husband, Dillon Passage, is sending out videos and making a little extra money through Cameo.
Fans can pay $75 for a shoutout from Passage, whose bio reads "Animals are cooler than people."
Joshua Dial
Maldonado-Passage's ex-campaign manager, Joshua Dial, is doing much better than the time spent filming the Tiger King. Dial has given a plethora of interviews about behind-the-scenes shenanigans — which he acquired post-traumatic stress disorder — and has since moved on to build a happier life.
To book Dial, you merely have to shell out $50. His bio says he will "literally say anything you want," with a response rate of three days.
Other Tiger King stars on Cameo include James Garrison for $89, Allen Glover for $90, and John Reinke for an affordable $29.