'Tiger King': 6 Surprising Facts About Doc Antle Every Fan Should Know
Tiger King: Murder, Mayhem, and Madness continues ruling the Netflix charts — and for good reason. The seven-part docuseries features a unique cast unlike any other. Most of the nation remains focused on all things Joe Exotic and his longtime rival, Carole Baskin, but Doc Antle slipped into the background. Here are a few things about Antle that dedicated Tiger King fans need to know.
Is Mahamayavi Bhagavan Antle his real name?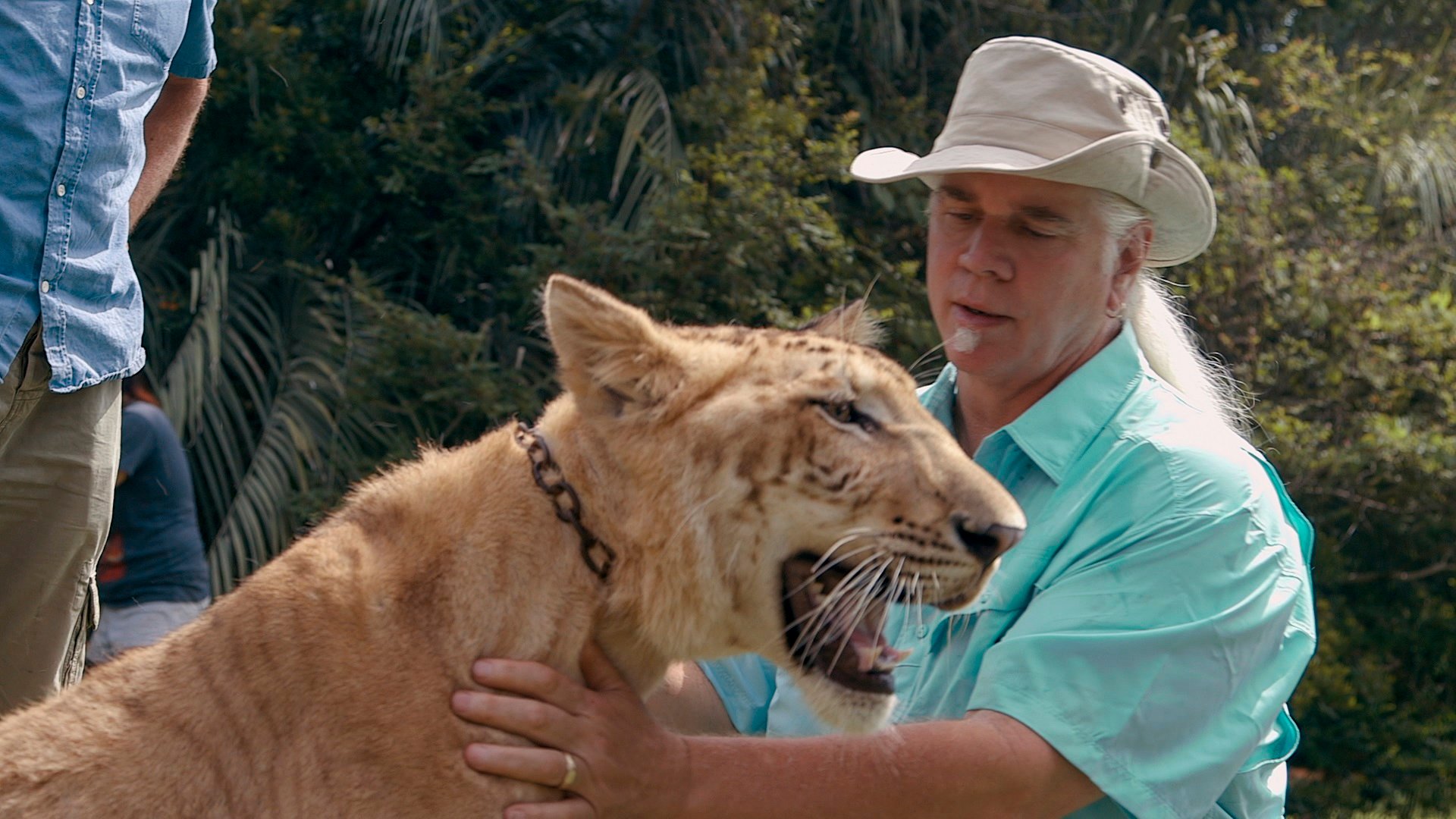 There's a lot to unpack in Tiger King. With Oklahoma zookeeper, Joe Exotic, behind bars serving a 22-year sentence for a murder-for-hire plot against Baskin (and wildlife violations), "Doc Mahamayavi Bhagavan Antle" continues running his exotic zoo, T.I.G.E.R.S. in South Carolina.
Antle's portrayal in the Netflix series didn't sit well with him. Fans obsessed with the bizarre true-life stories have a lot of questions. For instance, is Antle's name real?
The origin of "Doc" Antle's name is a complicated one. He was born in Arizona in 1960 and Mahamayavi Bhagavan was the Hindu name given to him at birth from his mother who "nurtured an interest in Eastern philosophy," as told via Rolling Stone in 2015.
Another 2001 article in Nashville Scene revealed even more. When Antle moved to Southern California, he went by the name "Kevin," because kids had "difficulty pronouncing his unusual name"
Is Antle an actual doctor?
Some fans want to know how Antle earned the name "Doc" and if he's a legitimate doctor in the medical field. As told in the docuseries, he's a doctor of mystical science.
The details have more to do with what and where Antle studied to get that moniker, according to multiple outlets. After dropping out of high school, "Doc" studied abroad in China. Antle earned a doctoral degree in Chinese Medicine after years in the field.
How did Antle get involved with tiger training?
According to Screen Rant, Antle raised his first tiger cub in 1982. It all came about by way of an Exxon ad-campaign. Exxon reportedly approached Antle. He was to come up with a presentation for the Annual Exxon Convention in 1982.
What came of that presentation a year later was Exxon's newest campaign, "Put a Tiger in Your Tank." Antle and Exxon began a six-year relationship and Antle's name became world renown.
Antle's Rare Species Fund teamed up with the U.S. Post Office
Aside from the 5-acre safari in Myrtle Beach, South Caroline, Antle started the Rare Species Fund (RSF), which aims to support global wildlife. In 2011, RSF partnered with the U.S. Postal Service for the Save Vanishing Species Stamp.
The stamp, according to World Wildlife Fund, featured a tiger cub and proceeds were allocated to the U.S. Fish and Wildlife Service, which dispersed funds to various conservation organizations.
His only marriage ended 25 years ago
According to a recent interview with Hit's Fifi, Antle's one and only marriage ended 25 years ago. His wife — the mother of his two children — died in a car accident.
"I am a guy that does date. I live alone in my house," he said, referring to the three women who worked alongside him. "I have a few girlfriends now and they certainly know about each other, but I am by no means married to anybody or have a harem like they are suggesting."
Antle has faced his own backlash over the years
With the information shown in Tiger King, Antle cleared the air on Theo Von's podcast, The Truth Of It All.
"They asked me every question in the world," he said of the docuseries. "99% of them had nothing to do with anything that was going to become Tiger King, they just pick and choose pieces."
He added, "No tiger babies are ever going to be euthanized or pushed out of the way, they're incredibly special to us."
Previous backlash over the years include fines from the United States Department of Agriculture (USDA) hit Antle with a fine for violating the Animal Welfare Act for "holding public petting events of cubs after poor barriers and boundaries were discovered," Screen Rant noted.
Tiger King told of a 2019 raid of Antle's compound to get to the bottom of the death of three of the lions. Antle released a statement to ABC 15 News.
"We have the three lions they're fabulous little babies that are here with us. Many of our guests this summer all hugged them and met them and those lions are permanent residents here at the preserve. The lions are part of an ongoing investigation the state is working on and they wanted us to try and help them look at the trail of where the lions had come from and any ideas or evidence we had about what the lion's lives had been before they moved here to Myrtle Beach Safari."

ABC 15 News
Antle vehemently denies accusations against his character as portrayed in Tiger King. As posted to his Instagram, he calls the docuseries a "quasi-fictional drama, more focused on shock value and titillation than fact."
Tiger King: Murder, Mayhem, and Madness is available on Netflix now.