'Tiger King': 7 Shocking Facts Omitted From the Documentary Too Bizarre to Believe
If you thought 'Tiger King' was bizarre, there's more. Journalist, Robert Moore, revealed a few facts not shown on the series. Here's what he said.
Tiger King: Murder, Mayhem, and Madness may be the nation's most bizarre obsession yet. We can all thank Netflix and current social distancing efforts due to the coronavirus (COVID-19) outbreak for the seven-part docuseries phenomenon. The series follows exotic Oklahoma zookeeper, Joe Exotic, in the seedy world of big cat "conservation" and the wacky cast of characters involved. With all that happened in the world of Tiger King, many viewers still have questions. Luckily, journalist, Robert Moore, spilled the tea with a few facts not shown within those seven glorious episodes.
Joe Exotic sold tiger bones to a bone museum long before 'Tiger King'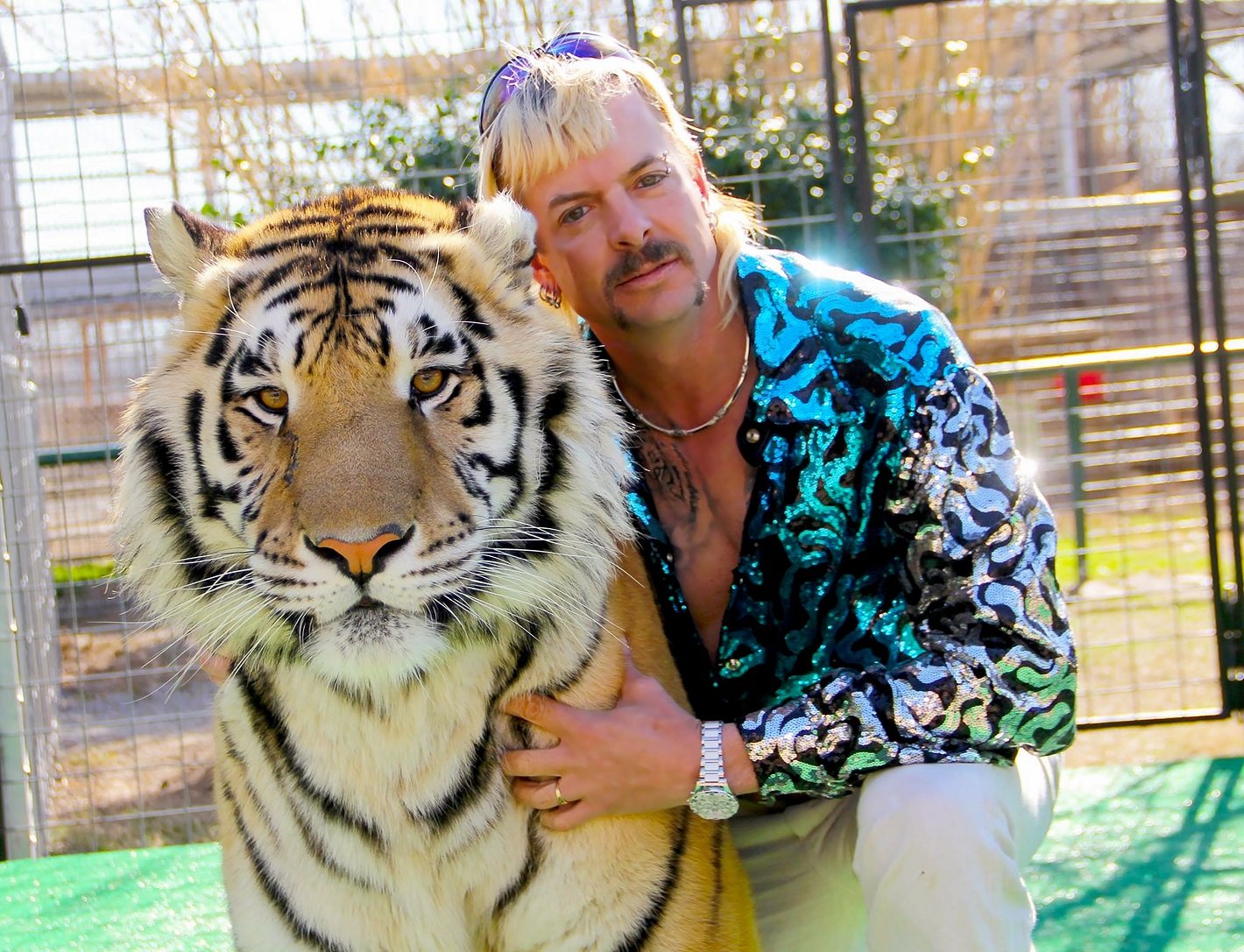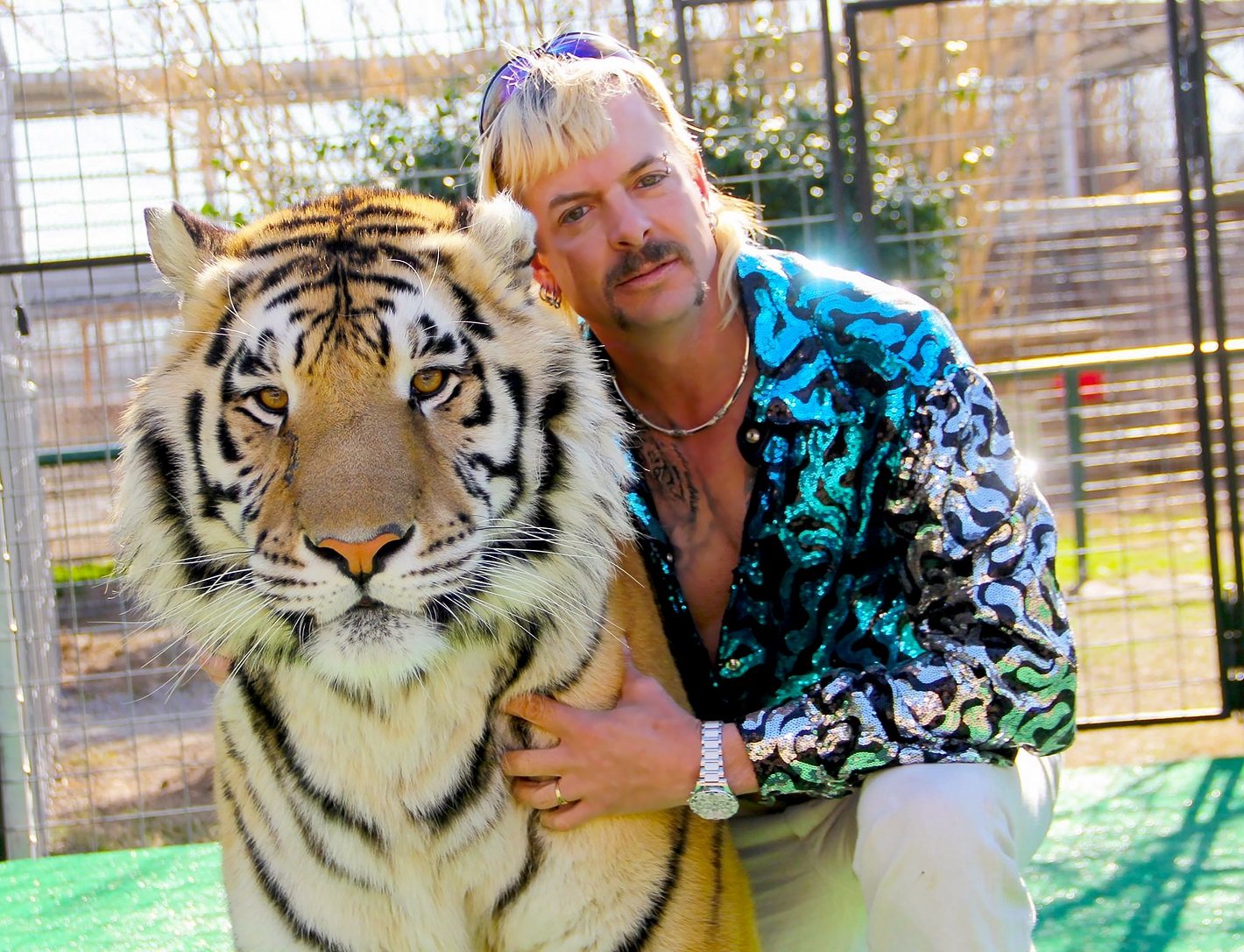 Producers couldn't possibly fit all the wild Tiger King trivia into seven parts. This means fans are severely missing out on knowing what becomes of Joe Exotic's big cats when they perish.
According to Moore, bones of the dead tigers go to "America's only skeleton museum" in Oklahoma, Metropolis. They're currently closed due to COVID-19, but once they're open again, we're sure Tiger King Fans will flock to see the remains of Exotc's big cats.
Who set the G.W. Zoo on fire?
While it'd be irresponsible for Moore to outright name who he believes to be responsible for the fire that killed the zoo's reptile habitat and hours of documentary footage, he did tease a potential suspect.
"At one level I used to be investigating the hearth on the zoo, and I interviewed the case officer on the Wynnewood police dept, Brion Gordon, over the telephone. The following day, I acquired a name from Joe, livid, saying he'd gotten a name from Brion that I used to be asking about him," he tweeted.
"I stated, 'Joe, why is the case officer—on the case wherein YOU are a suspect — calling you to inform you a reporter is asking questions on you?' Joe stated, 'Effectively, he's additionally my limo driver.' (Which was true.)"
The post ends with a link to an April 2018 story that stated Gordon "sexually assaulted an intellectually disabled man multiple times in Bryan County." Yikes.
Exotic once claimed to have cancer to raise money
In another tweet, Moore claims Exotic previously tried conning money out of Facebook followers with a fake cancer diagnosis.
"For a very long time, Joe informed everybody he was dying from prostate & bone marrow most cancers. He raised $$$ from his Fb followers for his bills. He confirmed me this horrifying picture as proof," he tweeted with a photo of a "cancer-stricken" Exotic.
"I later discovered he simply had a contaminated prostate, dehydration, & a foul outbreak of herpes."
Rick Kirkham had his own mysterious fire after filming 'Tiger King'
Tiger King wouldn't exist without Inside Edition alum, Rick Kirkham, and his relentless dedication to the story. Moore noted Kirkham previously filmed a story about his crack addiction before delving into fire specifics. He added that because of Kirkham's complex involvement in the making of Tiger King, he suffered tragic, "coincidental" consequences.
"After the zoo hearth, Rick moved to Dallas. Then HIS home mysteriously burned down, nearly killing him. He fled to Norway, the place he now lives."
Carole Baskin's former boyfriend filed a restraining order
With all the Carole Baskin memes circulating, Moore delivered a big dose of tea to stir the pot. In another tweet, he said Baskin had a boyfriend after Don first disappeared — it did not end well.
"After Don Lewis vanished, however earlier than Carole married Howard, she dated a man named Jay Baykal. In 2002, Jay filed a restraining order against Carole, which incorporates some weird and suspicious-sounding particulars concerning Don's disappearance."
This likely isn't shocking news for those who think Baskin killed her husband and fed him to the tigers, but interesting, nonetheless.
A former hitman had been helping Exotic open a zoo in Dallas
For the sake of adding more twists to Tiger King's legacy, Moore revealed a meetup with a former hitman, assumed to be hired for the hit on Baskin.
"One day, a source sent me some messages that came from Joe's phone. Joe's contacts tended to be listed as, like, 'James Tiger or 'Marc Police'. I noticed one of the contacts was simply 'Mike Hit'. I called up the number. It turned out to be a guy named Psycho Mike."
He continued: "He was a former hitman (or 'bone collector') for a Mexican gang in Dallas. He'd since given that life up. Recently he'd been helping Joe try to get a zoo opened in Dallas. I asked whether Joe ever approached him about killing Carole. He said no."
Moore explained how the two met in Dallas to talk, off the record.
"Then I turned on the recorder and asked him how much, in his experience, it should cost to take a hit out on someone. His answer surprised me."
His answer? "A lot more than $4,000." He goes into detail about fees that would've been earned "back in the day." You can listen to that disturbing clip here.
Court documents revealed a secret conversation about the alleged hit on Baskin
And finally, with the hashtag #freejoeexotic trending, Moore wanted to give fans all the information — not only what's included in the docuseries.
"To anyone who came away from #TigerKingNetflix thinking Joe was framed, please take a look at this secretly taped conversation between Joe and James, which was played at the trial. These are not the words of an innocent man!" he tweeted.
The photo included incriminates Exotic on the basis for the murder-for-hire plot against Baskin. Exotic is currently serving a 22-year prison sentence for the charges against Baskin, as well as multiple wildlife violations.
Tiger King: Murder, Mayhem, and Madness is on Netflix now.