'Tiger King': Carole Baskin May Be In More Trouble Than She Realizes, Jeff Lowe Says
Things started looking up for Tiger King subject Carole Baskin in June. She won a judgement against Joseph Maldonado-Passage, aka Joe Exotic, for trademark infringement. The courts awarded her Maldonado-Passage's Oklahoma Zoo, where she will move her Big Cat Rescue animals. Jeff Lowe has 120 days to vacate.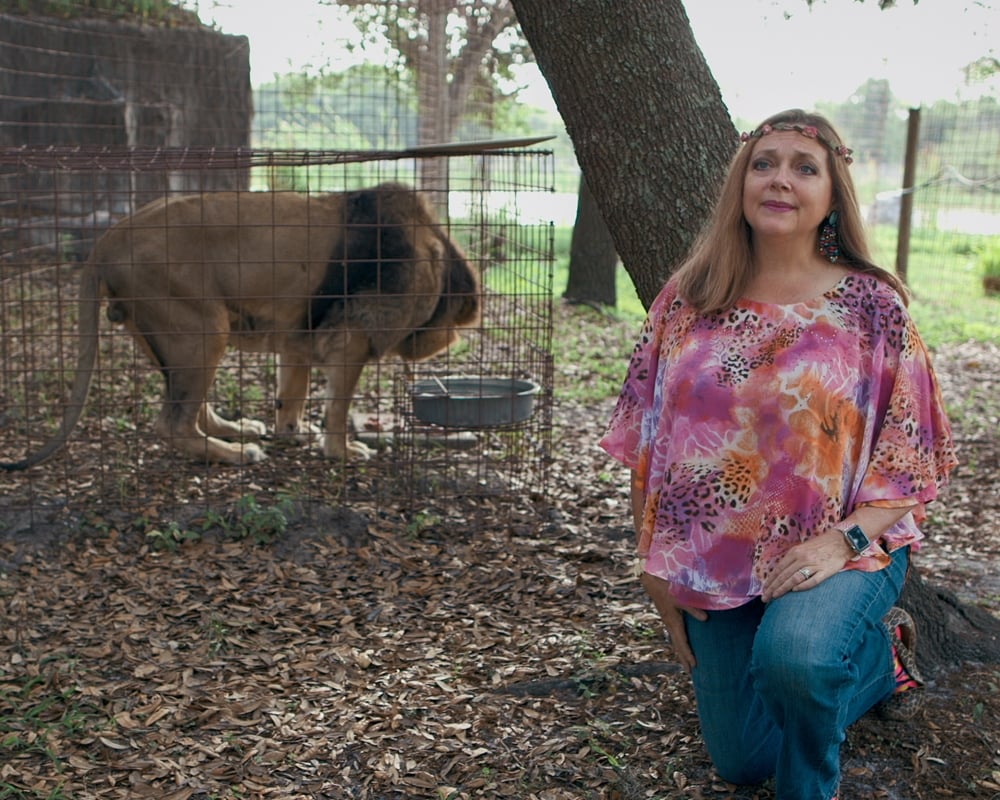 Lowe spoke with ET Online on June 2 about his plans to relocate to a new zoo in Thackerville, Oklahoma. He also suggested Baskin has more trouble coming than she knows about. 
'Tiger King' Joe Exotic's zoo will be more work than Carole Baskin realizes
Tiger King: Murder, Mayhem and Madness began as a docuseries about big cat conservation, and the controversial zookeepers who kept them in captivity. It became a true crime saga, Baskin under suspicion for killing her husband too. Lowe cautioned Baskin about the work she'll have cut out for her. 
"[It's going to be] complete hell because I'm not taking care of it as we leave," Jeff said. "The bamboo is about taking this place over. She has no idea the amount of work it is to keep this park up. That's how much we just don't care about this place. I don't have any concerns that Carole's coming in here. We're going to giftwrap it for her before we leave."
Carole Baskin will be stuck with a bad zoo
The Lowes have been making plans to relocate to Thackerville for two years. They knew Wynnewood wasn't a good business location.
"That's why we went down to Thackerville and acquired the new land and started building the new zoo," Jeff said. "It's always been our intention to leave this place. We don't particularly like it here because of its geographical location. It's not a great place for a business. It was poorly constructed so we're happy to let her have it."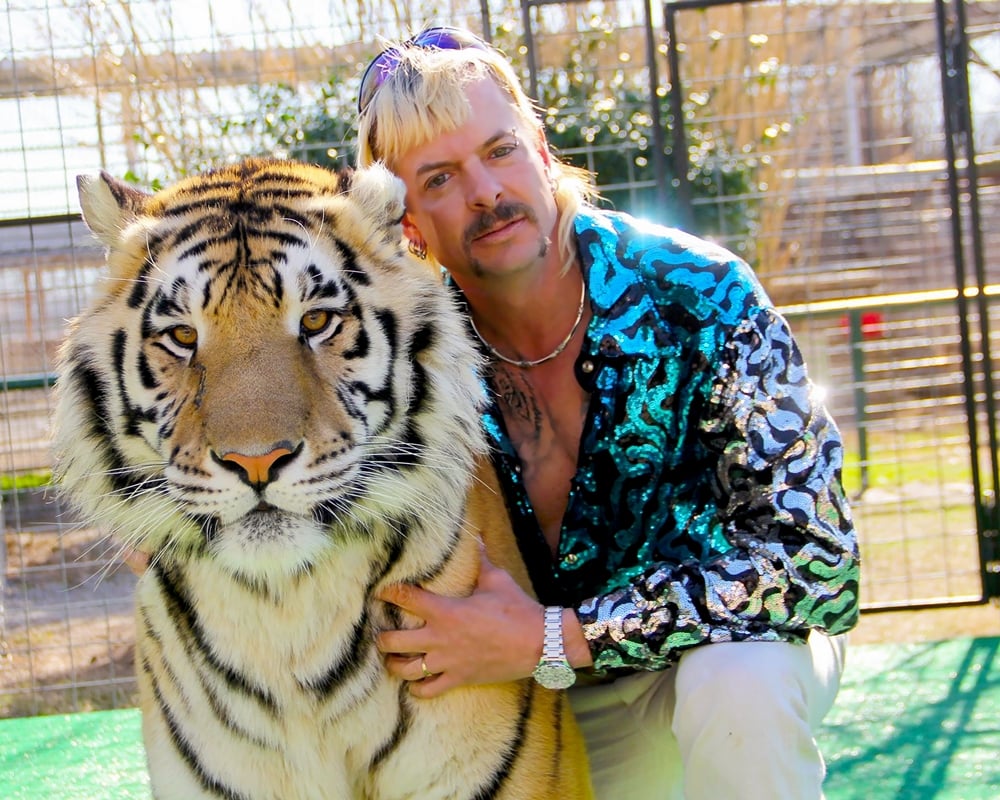 Baskin is also stuck with Maldonado-Passage's emphasis on breeding tiger cubs. Even Baskin disagrees with that practice.
"Joe built this as a speed breeding facility," Lowe said. "It wasn't built for the long care life of a tiger. The cages are too small. The cages are kind of barren. He just didn't care."
Jeff Lowe knows about more trouble for Carole Baskin
Lowe revealed he's also aware of more troubles awaiting Baskin. He wouldn't get specific, but he seemed pretty confident.
"I can't say a lot," Lowe said. "There's a lot more coming up for Carole Baskin that we know of. I think this zoo will probably just grow over and disappear because she's going to have her hands full real soon."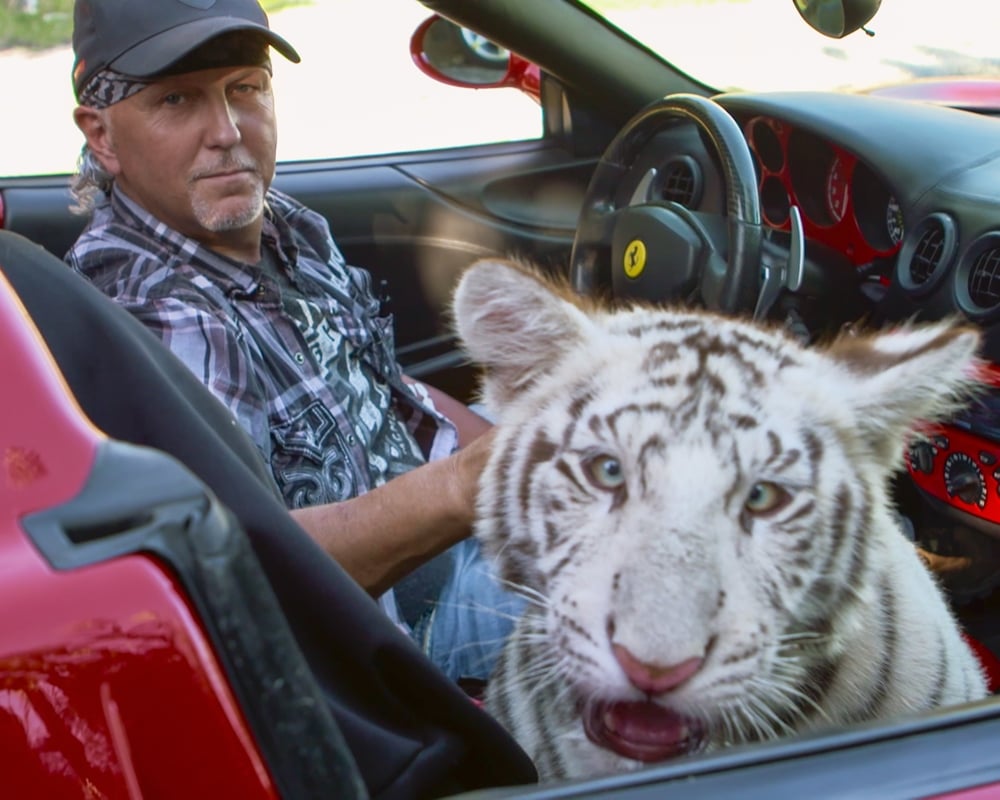 Whatever becomes of Baskin, Lowe just wants to be done with her and move on.
"Carole, we hope this puts an end to your spite and to your hatred," Lowe said. "I've got nothing for you. I've got nothing against you. You do your thing, I'll do mine. In the end, we'll let the public decide who takes better care of their animals and who is more genuine in their concern for the care of the animals."