'Tiger King': Carole Baskin Will Have To Clean Up Poop Left Over From Joe Exotic's Tigers
Carole Baskin won the property of Greater Wynnewood Exotic Animal Park in her court case against Joseph Maldonado-Passage, aka Joe Exotic. Jeff Lowe and his wife Lauren have been managing the zoo featured in Tiger King: Murder, Mayhem and Madness since Maldonado-Passage went to prison for hiring a hitman to kill Baskin. They now have 120 days to vacate, but that doesn't mean they have to help Baskin.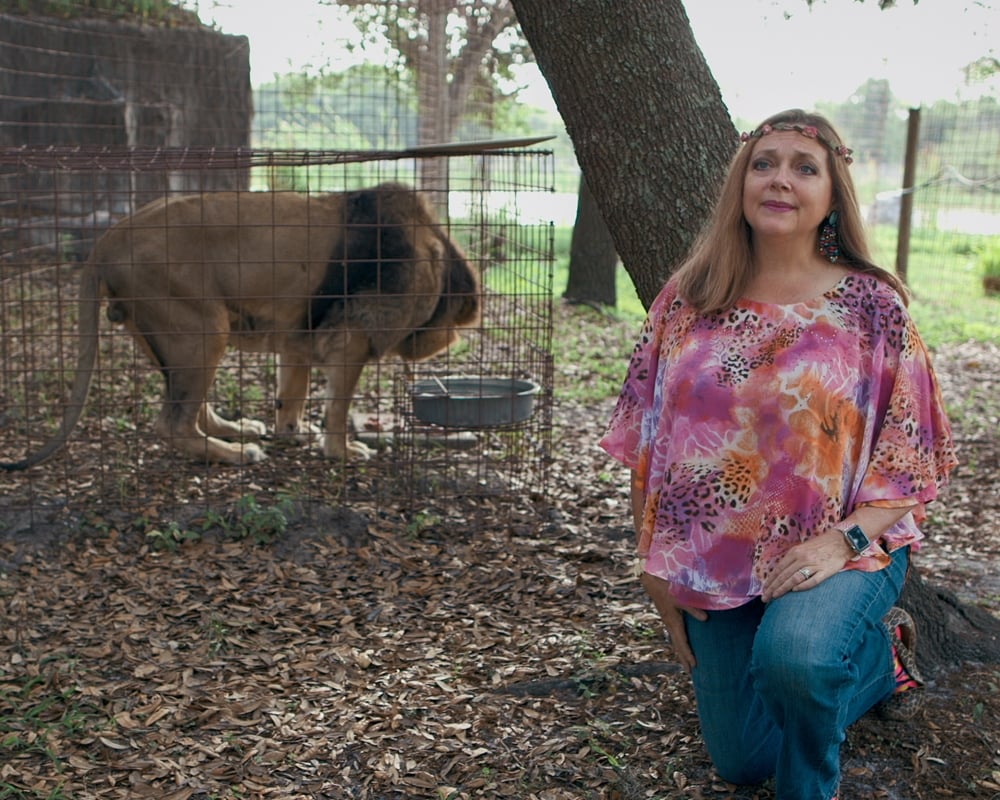 RELATED: 'Tiger King': Jeff Lowe Thinks Carole Baskin Would Have Lost Her Case If Joe Exotic Had Defended Himself
Jeff Lowe spoke with ET Online on June 2 about the decision that landed Baskin in charge of the zoo. The Lowes are getting ready to move their tigers to a new location in Thackerville, Oklahoma anyway. 
Carole Baskin will inherit a lot of crap from 'Tiger King'
Part of caring for the big cats in captivity means cleaning up their waste. Once the Lowes move them to Thackerville, whatever business they leave behind will be Baskin's responsibility. 
"We'll probably leave it here," Lowe told ET's Lauren Zima. 
Once he stops maintaining the landscape, Baskin will be spending a lot of time with upkeep.
"[It's going to be] complete hell because I'm not taking care of it as we leave," Lowe said. "The bamboo is about taking this place over. She has no idea the amount of work it is to keep this park up."
Maybe Carole Baskin will have more luck with the zoo than Joe Exotic and Jeff Lowe
Lowe went on to list the shortcomings of the G.W. Zoo. For one, Baskin may have trouble getting Tiger King fans out to her location.
"We don't particularly like it here because of its geographical location," Lowe said. "It's not a great place for a business. It was poorly constructed so we're happy to let her have it."
Lowe is happy to have found better facilities for his animals. Baskin will be moving her Big Cat Rescue tigers to the G.W. Zoo.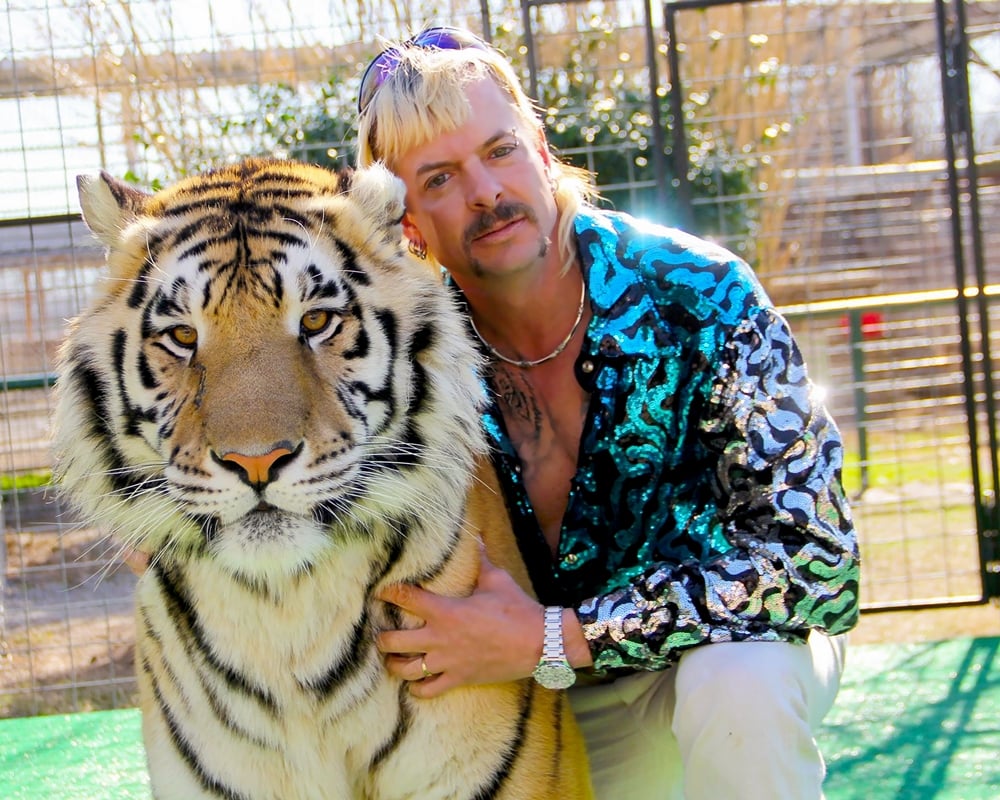 RELATED: 'Tiger King': Why Nicolas Cage Is Perfect For the Role of Joe Exotic
"Joe built this as a speed breeding facility," Lowe said. "It wasn't built for the long care life of a tiger. The cages are too small. The cages are kind of barren. Some of these guys have been locked in 20 x 20 cages for 10 and 15 years. He just didn't care."
Jeff Lowe has no hard feelings about 'Tiger King'
Even though Baskin tried to include Lowe in the lawsuit, even though she's been taking shots at his zoo post Tiger King, even though she never thanked him for saving her life by reporting Maldonado-Passage's hitman, Lowe bears no ill will. He wishes Baskin well, but he's cautiously optimistic.
"My suspicion is she'll come here and try to open up the Joe Exotic park and she'll exploit the animals and sell tours," Lowe said. "She'll turn this into the Graceland of Oklahoma. I wish her all the luck in the world. She can have this 16 acres of haunted memories."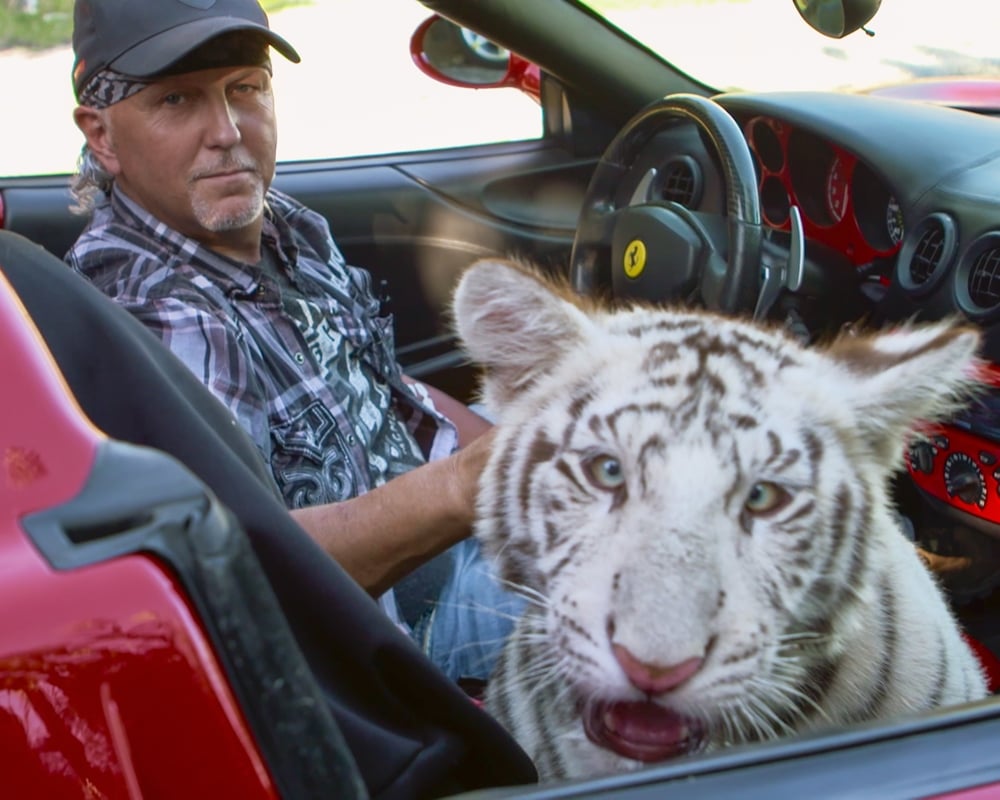 RELATED: Jeff Lowe Confirms 'Tiger King' Season 2 Is In the Works But He Has a Better Idea
The Lowes just want to take care of their tigers.
Carole, we hope this puts an end to your spite and to your hatred. I've got nothing for you. I've got nothing against you. You do your thing, I'll do mine. In the end, we'll let the public decide who takes better care of their animals and who is more genuine in their concern for the care of the animals. Our philosophy is we don't care about the TV show. We don't care about Carole Baskin. We care that these animals finally get the life they deserve. That's why we're anxious to get down to Thackerville.

Jeff Lowe, ET Online 6/2/2020