'Tiger King': Carole Baskin's Husband Howard Is Not a Fan of the Netflix Phenomenon
'Tiger King' made Carole and Howard Baskin household names. Carole is portrayed as the 'villain' in the docuseries. What does Howard think about it all?
The Netflix docuseries, Tiger King: Murder, Mayhem, and Madness, is the latest in absurd fascinations. The show's popularity put streaming platforms to the test, proving the weirder, the better. It follows the story of Joseph Maldonado-Passage (aka Joe Exotic), who's currently serving a 22-year prison sentence for allegedly hiring a hitman to murder longtime rival, animal rights activist, and owner of Big Cat Rescue, Carole Baskin. That said, how does Carole's third husband, Howard, feel about the way they've been portrayed?
Carole and Howard Baskin believed the docuseries would be an exposé on animal abuse, according to Howard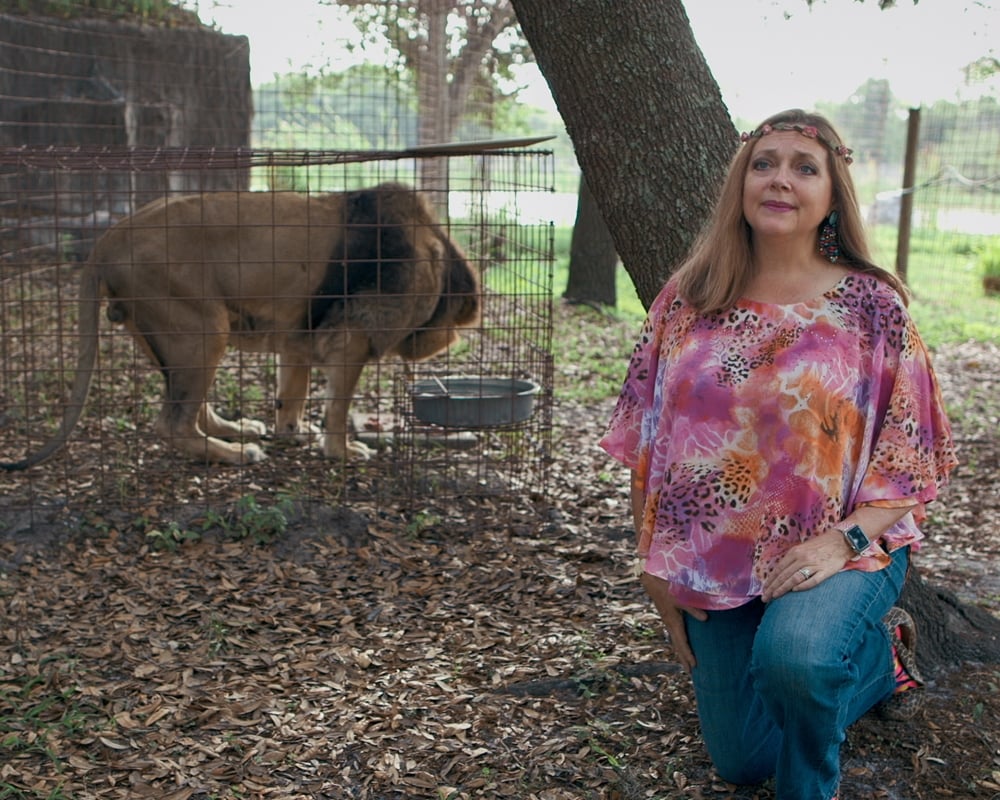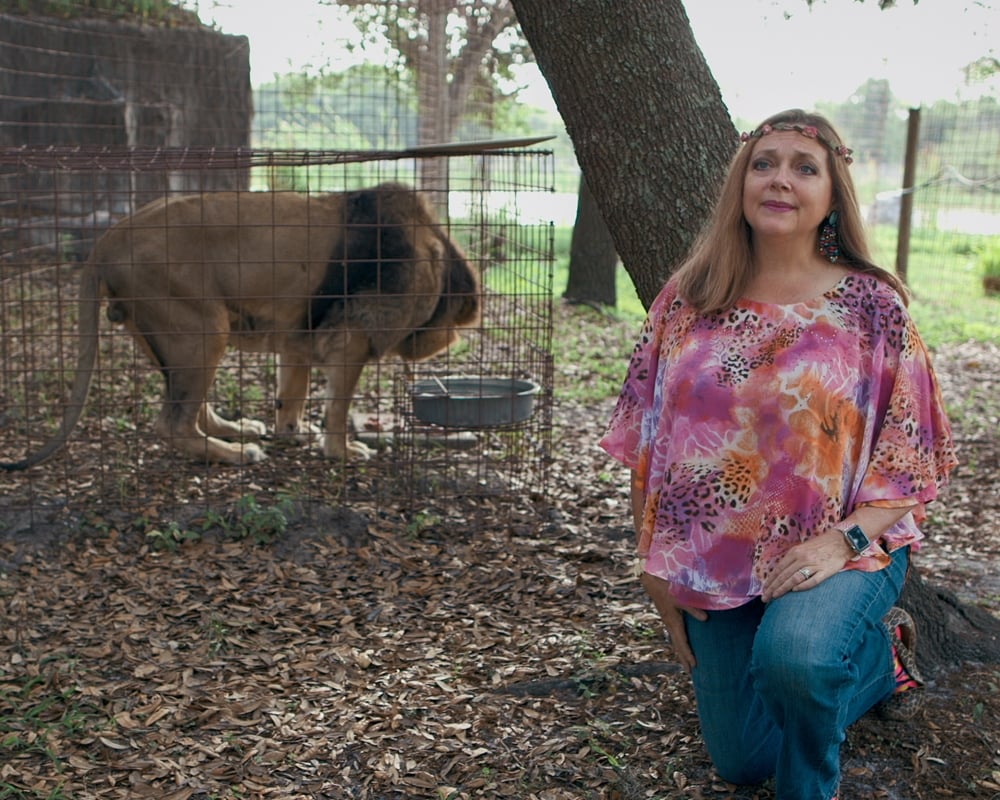 Despite the feud between Joseph Maldonado-Passage (aka Joe Exotic) and Howard and Carole Baskin, Carole has a whole other situation that has viewers up in arms in regards to Tiger King.
It all goes back to the 1997 disappearance of Carole's second husband, Don Lewis, whom she declared legally dead five years after he went missing. Maldonado-Passage deemed Carole the murderer of Lewis many times over in the docuseries. He even went as far as making a country music video about it.
Both she and Howard have maintained her innocence all along and so far, she has not been named a suspect despite growing fan theories that stem from allegations made in Tiger King.
Now, Howard is telling his side in a new Facebook video to explain what he says is the "deception that took place in the making of Netflix's Tiger King." He explained the directors of the show, Eric Goode and Rebecca Chaiklin approached them to create "a big cat version of the famed documentary, Blackfish, which exposed animal abuse at Sea World.
Howard said they were not told Maldonado-Passage would be the main story in the series and that, "while they would briefly mention the disappearance of Carole's husband Don 23 years before as part of the background and context on her, it would be told in a truthful way."
Here's how Howard really feels about 'Tiger King'
After the release of Tiger King, and the debate over whether Carole is innocent or guilty, Howard bit back in his Facebook video.
"Not only did they lie about that, they never gave us a chance to respond to many of the false claims," he said adding that the series took five years to complete with the filmmakers at Big Cat Rescue just "eight times for one to three days of filming" and "made the couple feel like partners to end big cat abuse."
"In a way the series is about con artists. People like Joe Exotic and Doc Antle, who con people out of their money by convincing [visitors] paying to pet tiger cubs somehow helps conservation," Howard said.
"In my view, the biggest con artists of them all are Eric Goode and Rebecca Chaiklin… as far as I can tell, their only goal was to make something as inflammatory and salacious as possible so that Netflix would pay them millions for it."
Howard stands by Carole's side, calls allegations 'nonsense'
Howard defended his wife of over a decade saying the "vicious rumors" are "absolute nonsense."
He went on to say, "in 15 years of living together, we have never had an argument. We have never even had a harsh word where the other one had to come back later and say 'I'm sorry I said that.'"
He continued: "I cannot imagine having a more considerate or caring spouse. What I'm not sure anyone can imagine is how difficult it is as a husband to have the woman you love so grossly mistreated by people we trusted and betrayed us."
Howard feels there is "injustice" in the hit docuseries but that it "does not stop there." His near-10-minute video, Howard also defended the size of their big cat cages and took the time to call-out Maldonado-Passage's "lies."
It's a video you have to see to believe — much like Tiger King in its entirety.
How did Kim Kardashian West get tangled in the mess?
In an even more bizarre twist, Howard mentioned Kim Kardashian West in the video after she tweeted the question of Carole's innocence to her plethora of fans.
"I doubt if Kim will see this video, but if she were to come and spend an hour with Carole, I know she would have her answer and I know what it would be," he continued. "And of course we would welcome her visiting if she wanted to."
We don't know if Kardashian West will take Howard up on that offer or not, but we'll keep you posted.