'Tiger King': Critic Calls Netflix Docuseries 'Cruel and Appalling' — Here's Why Everyone's Watching It Anyway
People can't look away from the bizarre, fascinating world of Joe Exotic, big cat owner. But one journalist claims we should be more horrified than entertained.
With most of the country stuck at home with nothing to do during the coronavirus pandemic, it was only a matter of time before some show on Netflix exploded in popularity. But a true-crime documentary about an eccentric zoo owner in prison for masterminding a murder-for-hire plot wasn't what we had in mind.
Netflix's Tiger King: Murder, Mayhem, and Madness is the most-watched show on television right now. Everyone is talking about the bizarre, train wreck of a story that seems ready-made for creating memes. However, some critics of Tiger King aren't so enamored by the filmmakers' approach to some very dark topics.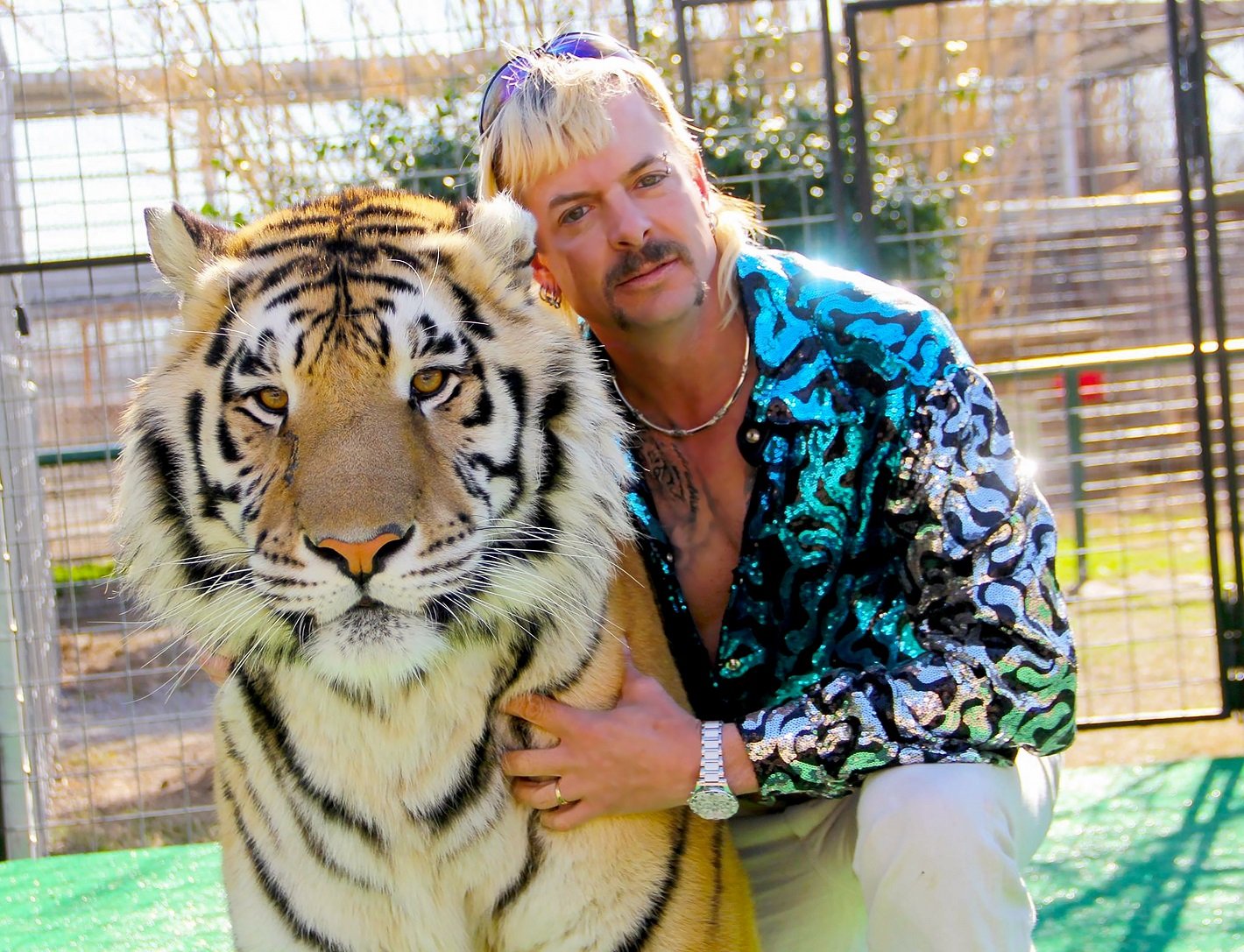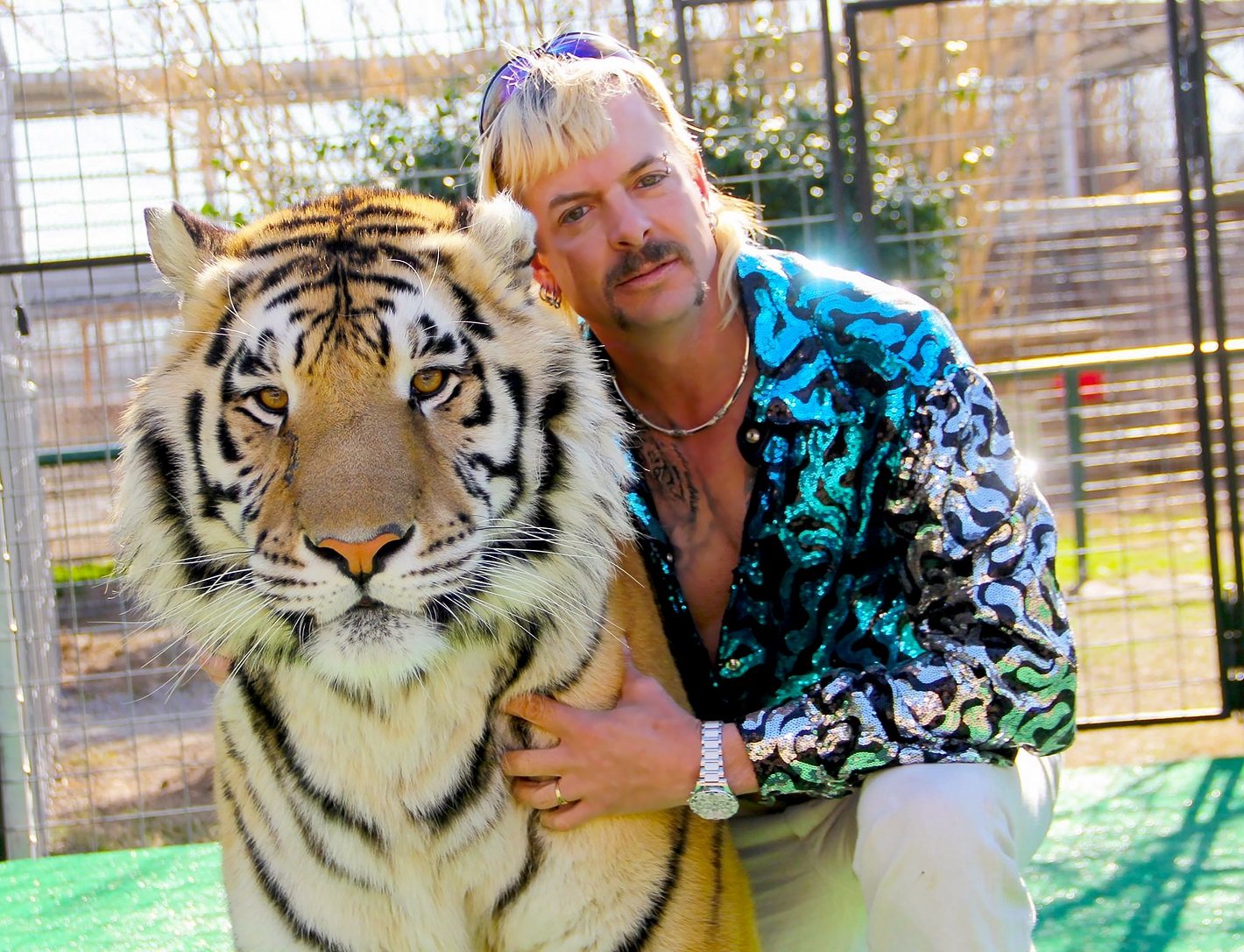 'Tiger King' is so outlandish that viewers find it funny
It's easy to dismiss the wild, wacky world of Joe Exotic as pure parody. His over-the-top personality plus the entire cast of oddball characters, including Doc Antle with his harem of women, employees missing limbs, and Carole Baskin's cool cats and kittens, makes the whole thing so extreme. As many fans are saying, if Tiger King was fiction, no one would believe it could happen in real life. You can't make this stuff up.
However, the consequences for Joe Exotic's actions are all too real. As we learn at the beginning of the series, he's currently serving hard time after being found guilty of hiring a hitman to kill his rival plus other wildlife abuse crimes. And even though his life has been made a parody, that's a real man behind bars.
The crimes featured on the show are no joke
There's no denying that Joe Exotic has good intentions, at least some of the time. His penchant for hiring other "misfits" such as himself, including people recently released from prison and those who have no other job prospects, make him one of the more endearing characters in the docuseries. But those altruistic tendencies aren't enough to counteract his major character flaws.
As Wired writer Kate Knibbs said, Tiger King is a "brutal and sickening" binge that turns truly appalling concepts into entertainment. "For all of the kooky moments, the story's central contours are plainly awful—at its sordid core, it's about the abuse of both animals and humans, not a quirky romp about whimsical big-cat fanatics," she says.
Fans are convinced Joe Exotic was framed for his crimes — but was he?
The hashtag #freejoeexotic was trending on Twitter for a while and fans everywhere are questioning if he's truly guilty of hiring someone to murder Carole Baskin or if he was framed by his former business partner, Jeff Lowe.
But like so many true crime documentaries before it, Tiger King creators are the ones who are guilty of clever editing and leaving out pertinent details to the story that would make Joe Exotic look guily. Telling the whole truth doesn't always make for compelling television.
It's hard to know the aim of the documentary besides just being shocking for the sake of viewership. Multiple participants, including Doc Antle and Carole Baskin, have publicly slammed their portrayals in the film. Supposedly Joe Exotic is thrilled he's finally famous from behind bars
The real reason everyone is obsessed with 'Tiger King'
The release of Tiger King just so happened to coincide with the coronavirus pandemic that's making people around the world simultaneously terrified and bored. This combination provided the perfect breeding ground for Tiger King to flourish — for one thing, the drama on the show so removed from the norm that it took viewers' minds off their real problems.
On one hand the documentary filmmakers intentionally tried to portray the subjects in a particular way "playing up their oddness rather than their depravity," as Knibbs observed. But on the other, we were all just so desperate for a distraction that we couldn't rip ourselves away. Even if it's objectively terrible.