'Tiger King': Dillon Passage Said Joe Exotic Talked About Opening Their Marriage
People involved with Tiger King: Murder, Mayhem, and Madness are still talking about Joseph Maldonado-Passage, also known as "Joe Exotic." The one person closest to him is his husband, Dillon Passage. Passage said they have talked about opening their marriage. Find out what they decided about their future and more.
'Tiger King' showed Joe Exotic before he went to prison
The Netflix series followed Maldonado-Passage before he was sentenced to prison. He would publicly attack Carole Baskin in music videos and on his livestream show because she believed he was mistreating animals.
The documentary ends with him being found guilty for two counts of hiring someone to murder, eight counts of violating the Lacey Act for falsifying wildlife records, and nine counts of violating the Endangered Species Act, according to the Department of Justice's release. He was sentenced to 22 years in prison.
Dillon Passage is staying with him
Maldonado-Passage got married for the fourth time with Passage in 2017. Passage did an interview giving an update on their relationship.
"We are still married," he told Variety. He explained his reason for staying with his husband.
"I wasn't just going to abandon him when he needed help because he was there for me," he said. "I felt it was only right to stand by him and not judge him for the circumstance because I understood his relationship with Carole. It was a very negative kind of thing and he was in a dark place when all of this stuff occurred. He just needed support so I was just going to stand next to him."
Passage said the former zoo owner is very aware of his fame inside prison. "He had received hundreds and hundreds of emails, and he was spending all day on the computer just going through these emails and trying to respond to them," he said. "He had people from all over the world saying like, 'Team Joe' [and] 'Free Joe.' I would talk to him about some of the memes that were made and he just laughed his butt off. It was hilarious."
Passage said his husband talked about opening their marriage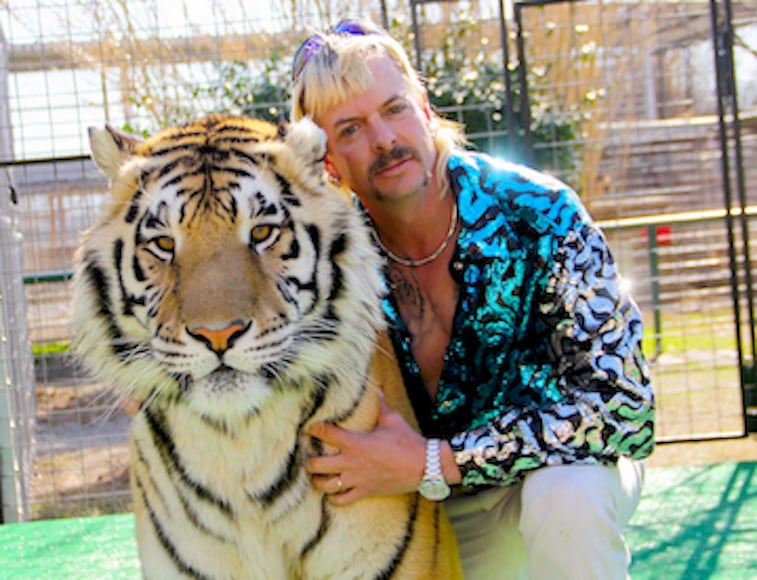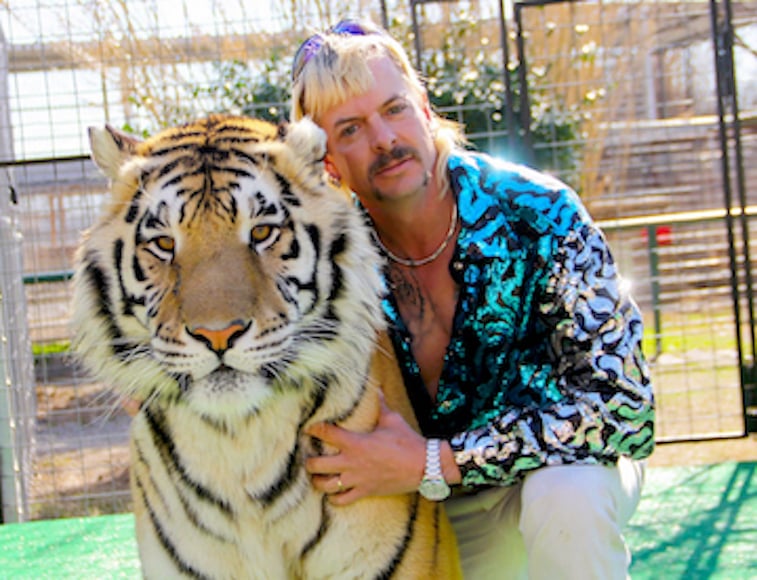 Passage decided to stay with his husband despite his prison sentence. He also revealed that they talked about opening their marriage, but he isn't interested in that.
"He's like, 'I don't want you to be alone. I know how hard it is.' And I'm just like, 'You know, I don't need anybody to do that right now. I'm kind of focusing on me and what life has to throw at me," he told Us Weekly.
He continued, "I've been through a lot. I'm only 24 years old. Nobody ever would have expected that this would happen or that, you know, my life would be this way. But he said, you know, 'If you ever find somebody that is important to you and you think that you need to move on, I'd be OK with letting you do that.'"
Passage said he would still keep in touch with Maldonado-Passage even if he did meet someone else. "He'd still be a part of my daily life," he said.