'Tiger King': Do the Cast Members Talk Now?
With Tiger King: Murder, Mayhem, and Madness behind us, the Netflix stars have moved on in different ways. While some are slamming the seven-part series for its inaccuracies, others have separated themselves from Tiger King completely. That said, do the stars of the show talk now?
'Joe Exotic' is representing himself from jail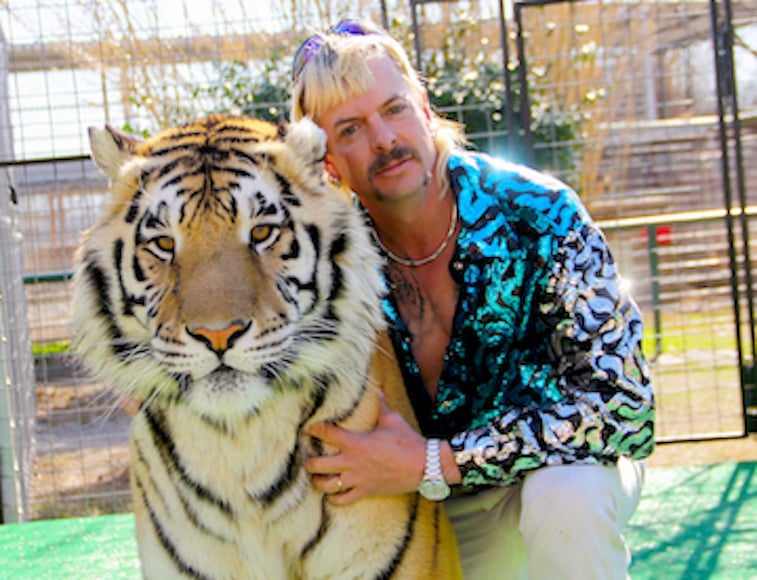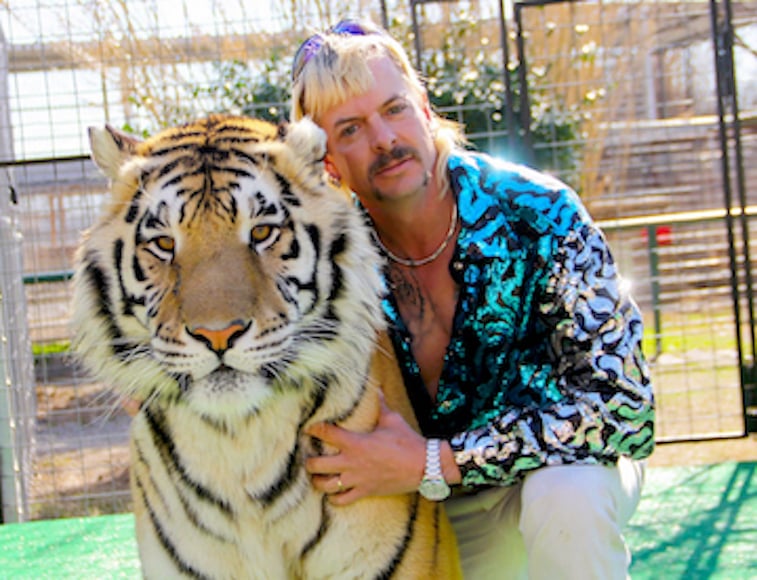 Tiger King primarily focuses on big cat ownership in America. One of the leading subjects, Joseph Maldonado-Passage (aka Joe Exotic), is the former owner of the Greater Wynnewood Exotic Animal Park.
The zoo now belongs to Jeff and Lauren Lowe. It's been re-branded to exclude all references of Maldonado-Passage after his arrest. He was charged with multiple animal rights violations as well as an alleged murder-for-hire plot against Big Cat Rescue owner and longtime rival, Carole Baskin.
Maldonado-Passage is now serving a 22-year jail sentence. He previously said in a Jan. 2020 statement, "I still maintain my innocence and look forward in the upcoming days to my attorneys filing my appeal and moving on to the next step in this nightmare."
After the release of Tiger King, Maldonado-Passage filed a $94 million lawsuit against the United States Department of Interior and U.S. Federal Wildlife Service from prison, per TMZ.
He recently filed an extension after being isolated amind a coronavirus (COVID-19) outbreak in the jail. Though he tested negative for the virus, his extension was granted. He is representing himself in the case.
Did anyone get paid for their part in 'Tiger King'?
The cast of "characters" in Tiger King, aside from Maldonado-Passage and his husbands John Finlay, Travis Maldonado, and Dillon Passage include: ExoticTV producer, Rick Kirkham, zoo manager, John Reinke, head zookeeper, Erik Cowie, and zoo staff member, Saff.
Bhagavan "Doc" Antle runs the Myrtle Beach Safari, The Institute for Greatly Endangered and Rare Species, (T.I.G.E.R.S.) is also featured. Also heavily involved are [Carole] Baskin and her third husband, Howard and other random cameos.
With so many involved, and the amount of fame Tiger King has amassed, some wonder if the stars received any financial restitution for their part.
Maldonado-Passage's former campaign manager (from when he ran for President), Joshua Dial, previously told The Domenick Nati Show, no one got paid.
"When you work with Joe Exotic and filmmakers come to the park, you're going to be in the film and you aren't going to be paid," he said."We didn't get paid for this. We didn't know this was going to be this."
Former staff member, Saff, echoed that sentiment. In an interview on Brekkie Crew, he also said no one was paid.
"When I was doing the documentary, it was honestly another camera crew following us around," he said. "So as far as that, then no and honestly I didn't do it for the money."
However, he added that, "as of right now, there are a lot of opportunities coming in."
One of those opportunities could be as an advisor for the reported six-episode TV series based on Tiger King, which Kate McKinnon will star in (as Baskin) and produce.
Do the 'Tiger King' stars talk now?
In a post-Tiger King world, it doesn't seem as though any of the cast members would have a reason to interact with each other outside for required press and interviews.
The belated Netflix after show, hosted by Joel McHale, invited much of the supporting cast on to explain some of the docuseries' biggest headlines. One question that repeated is how much contact each has had with Maldonado-Passage since his arrest. The answer was a resounding "none."
Saff said as much in that same interview, alluding to the fact that he cut ties, too.
"When I left in 2019, I disconnected from everyone completely," he said.
Considering all the drama involved in Tiger King, we can't expect everyone to hold hands and forget the past.
Tiger King: Murder, Mayhem, and Madness is available on Netflix now.