'Tiger King': Doc Antle Is Not Happy About the Way He Was Portrayed in the Documentary, Calls it Salacious
Netflix's 'Tiger King' has shocked audiences and revealed some pretty wild things about the big cat community. Now, Doc Antle is speaking out against the docuseries.
Tiger King: Murder, Mayhem, and Madness has been taking the nation by storm. The twisted story of how dark the big cat game can really be has shocked and at times, appalled, viewers. Since the documentary aired, fans seem united on two fronts. The first, that Carole Baskin probably killed her husband and the second, everyone involved in big cats is shady in some way.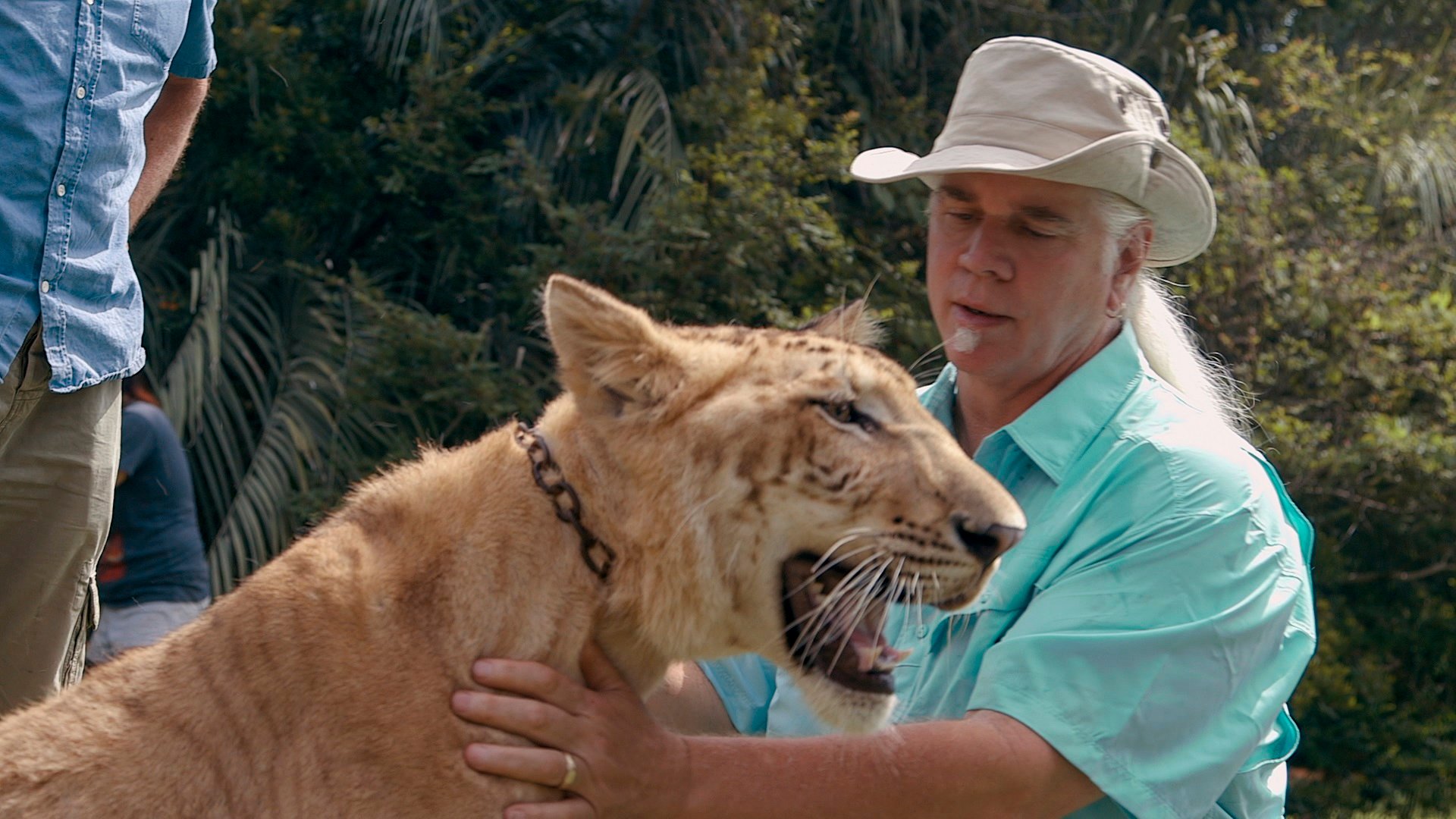 Needless to say, Baskin has spoken out about the way that the docuseries portrayed her, but she isn't the only one upset about the show. Bhagavan "Doc" Antle also has a thing or two to say about how he was featured.
Doc Antle's part in 'Tiger King'
Antle was presented as a sort of leader in the big cat space. Many of the others in the documentary expressed that they had looked up to Antle at times. But as the series went on, Antle was accused of having multiple wives, many of whom came to him as young women. He, then, changed their names, made them work endless hours, and barely paid them, according to the documentary.
What does Doc Antle have to say?
Antle is now criticizing the validity of the Netflix docuseries.
"Remember, this is not a documentary," he said in an interview with TMX.news. "This is a salacious, outrageous ride through a television show produced to create drama, to just tie you into some crazy train wreck of a story between the feud of Carole Baskin and Joe Exotic, and the meltdown that ensued between two people who both are far too close to murder themselves, and I think a little bit of madness thrown in on their parts."
Though Antle did agree to be on the docuseries and have it feature his zoo, Myrtle Beach Safari, he didn't have any idea what the series was actually going to focus on.
Antle said that while he worked with the director for over two years, he only saw him five or six times, for a few days each time.
"That endless portrayal of a program that he was doing with us was purely about a wildlife conservation show about our work that we're doing in Sumatra, Africa to save endangered species there," he said. "It was all about how the tigers that we have here have raised so much money that we've been able to go to Sumatra and create a new ranger station there … and that was the documentary that I worked on, and all of that stuff somehow found its way to the cutting room floor."
The show focused on the feud between Baskin and Joseph "Exotic" Maldonado-Passage, which ended in Maldonado-Passage being sent to prison for hiring a hitman to kill Baskin.
"It was not mentioned in any capacity that this show that I was working on would portray anything about Carole or Joe," Antle continued. "Questions about Carole and Joe were a dozen or so thrown into hundreds of others, and I repeatedly told them I have no desire to be involved in some show where you've got the feud of Carole and Joe going on, it's not my thing, leave me out of it. Over and over, that was the intention, and that's what we worked towards."
Did producers lie to Doc Antle?
Baskin has also claimed that the creators of the series misled her. But co-directors and writers Eric Goode and Rebecca Chaiklin say otherwise.
"I would just say we were completely forthright with the characters," Chaiklin told the LA Times. "With any project that goes on for five years, things evolve and change, and we followed it as any good storyteller does. We could have never known when we started this project that it was going to land where it did."