'Tiger King': Doc Antle Details His Time Onstage with Britney Spears at the VMAs
While most of the conversation surrounding Tiger King includes its main figures, Joe Exotic and Carole Baskin, many people can't stop talking about Doc Antle, another shady figure that is depicted in the docuseries. Antle has gained notoriety for his work with tigers for years, including his appearance in Britney Spears' 2001 MTV Video Music Awards performance of "I'm a Slave 4 U."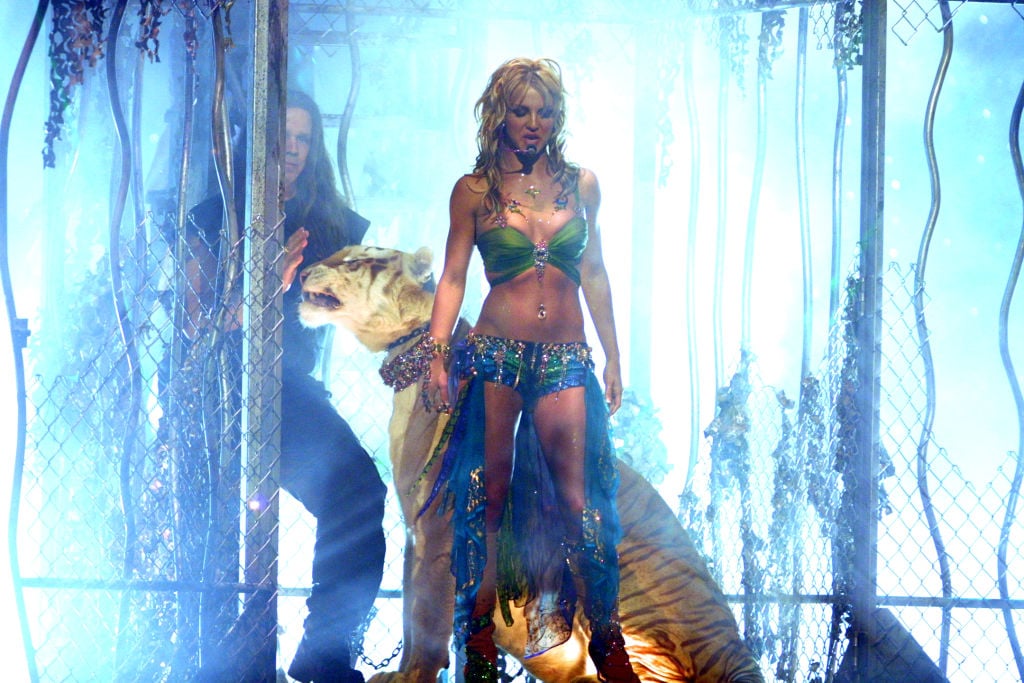 Not many people are fans of Doc Antle
Bhagavan "Doc" Antle is one of the most polarizing figures in Tiger King, with many people favoring Joe Exotic and Carole Baskin over him. Many fans have thought that he comes off as more self-serving than the others presented in the show.
In the Netflix series, he is the founder of T.I.G.E.R.S., which stands for The Institute for Greatly Endangered and Rare Species. Based in South Carolina, T.I.G.E.R.S. is very similar to Exotic's The Greater Wynnewood Exotic Animal Park.
In an article ranking the characters from Tiger King, Complex's Zach Frydenlund wrote, "Doc Antle is definitely doing tons of shady s**t at his zoo and possibly running a full cult. There's also some strong evidence that he's doing shady s**t with his tigers and other animals."
Antle talks about being a part of Britney Spears' performance
In an interview with ET Online, Antle revisited the iconic performance and working with Spears. The interview was the first time since the documentary series' released that he confirmed that it was, in fact, him onstage with Spears.
"She was such a darling, totally just a fanatic person wanting a perfect performance," he said. "We were there for several days rehearsing so that the tigers would be relaxed and happy to be out there and that everything could be smooth and taken care of as best as possible. She was there rehearsing and working — just the hardest working, sweetest young girl, out there making all the pieces click together."
While the most memorable performance was the snake that flanked Spears, it was hard to miss that there was a tiger in the cage that she emerged from in the beginning of the performance. Antle wasn't afraid that things would get out of hand with the tiger for the set.
"I have total confidence in that tiger. I knew him since he was a baby," he said, reminiscing about what he was thinking about during the performance. "He's about seven years old right there [and at the] peak of his game. A super macho, aggressive male tiger. That's the tiger that you go somewhere like that with because he cares less about the fireworks, the gas explosions, the banging music. He's totally concerned with just holding his own and being cool."
Tiger King is streaming on Netflix now.