Celebrity / Movies / Music / TV
'Tiger King': Doc Antle's Cats Have Appeared In Movies, Commercials and a Diddy Video
Doc Antle rose to infamy thanks to the 'Tiger King' documentary, but he and his cats have worked in Hollywood for decades. You may have seen them before.
The Netflix docuseries Tiger King: Murder, Mayhem, and Madness pulled back the curtain on more than just Joseph Maldonado-Passage, aka Joe Exotic. It explored other big cat keepers Carole Baskin, Jeff Lowe and Bhagavan Antle, aka Doc Antle. Antle runs Myrtle Beach Safari where he's still charging people to visit his tigers. Diddy and other Hollywood icons also paid Antle to use their tigers in music videos, commercials and movies.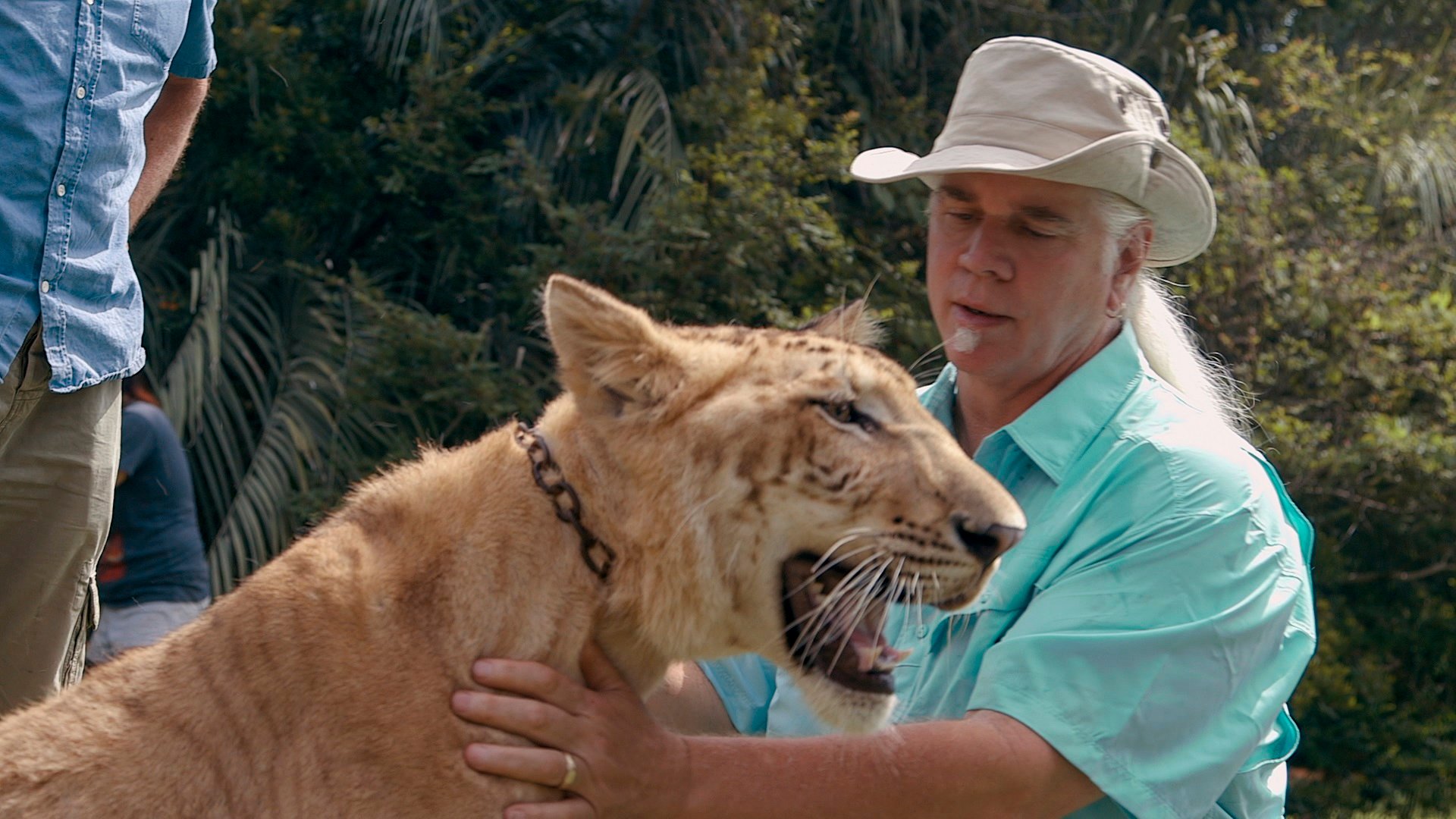 So, you may have seen his tigers on screen long before Tiger King. Antle worked in Hollywood from the '80s to the '00s. Here are some early appearances of Doc Antle tigers you may have seen.
Before 'Tiger King,' Doc Antle's first showbiz gig was Exxon commercials
The Exxon gasoline and oil company used to have a tiger for its mascot. They weren't the tiger king but their slogan was "Put a tiger in your tank" and actually used live tigers in some of their TV commercials and print ads. Antle provided and trained those tigers from 1982-1988, according to his blog.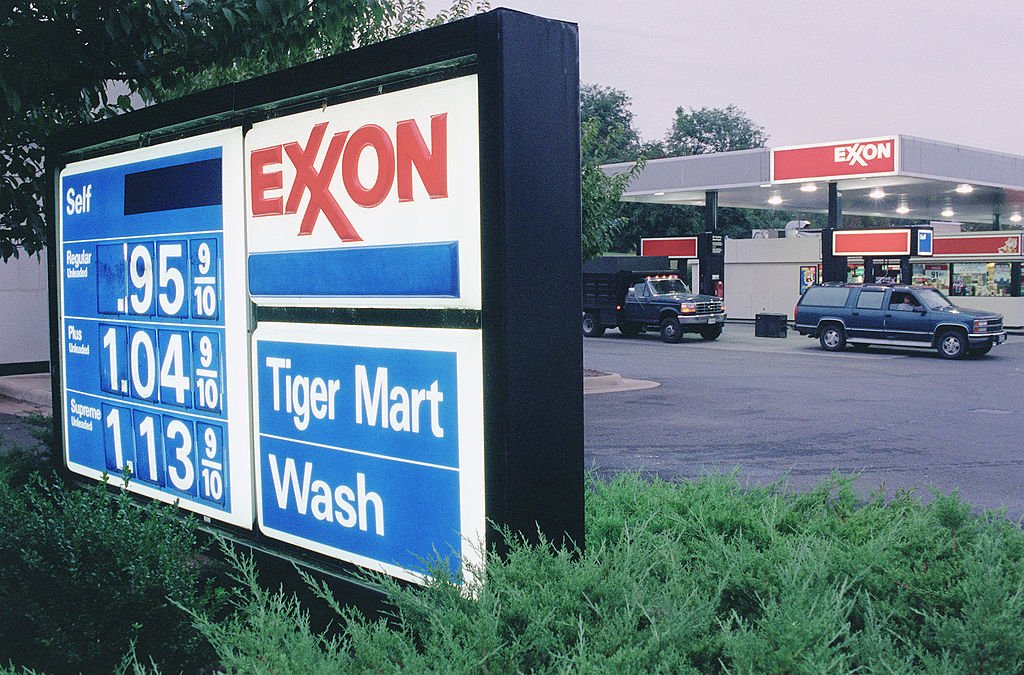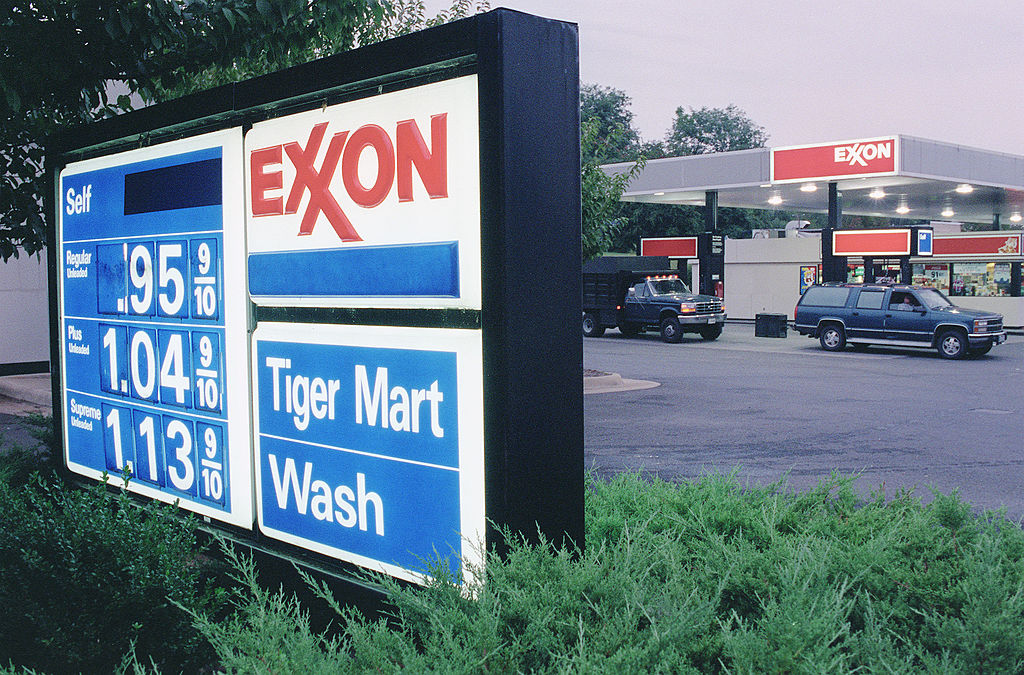 This adds to Exxon's spotty history with the environment. Later in the '80s, their Valdez oil spill damaged the Alaskan coast. Now they have a history with Tiger King's infamous captivity-bred cats.
Doc Antle was the tiger king for 'The Jungle Book'
No, not the 2015 Jungle Book where Jon Favreau directed Mowgli (Neel Sethi) with entirely computer generated animals. There was a live-action Jungle Book in 1994 starring Jason Scott Lee as a grown-up Mowgli. There was no CGI back then, so he costarred with live jungle animals. Antle was the black leopard and tiger trainer on the film.
Antle could have used his own tigers as Shere Khan, the tiger king of The Jungle Book. Or, perhaps there were simply background tigers who needed to hit their marks. The straight to video sequel The Second Jungle Book also credits Antle as its animal trainer. 
'Ace Ventura: When Nature Calls' needed big African cats
No one expected Ace Ventura: Pet Detective to be such a smash hit in 1994, least of all Jim Carrey. The studio rushed Carrey into a sequel in theaters 18 months later. In his next adventure, Ace (Carrey) went to Africa to solve the case of a missing tribal bat. Maybe Ace could solve the case of Carole Baskin's late husband on Tiger King!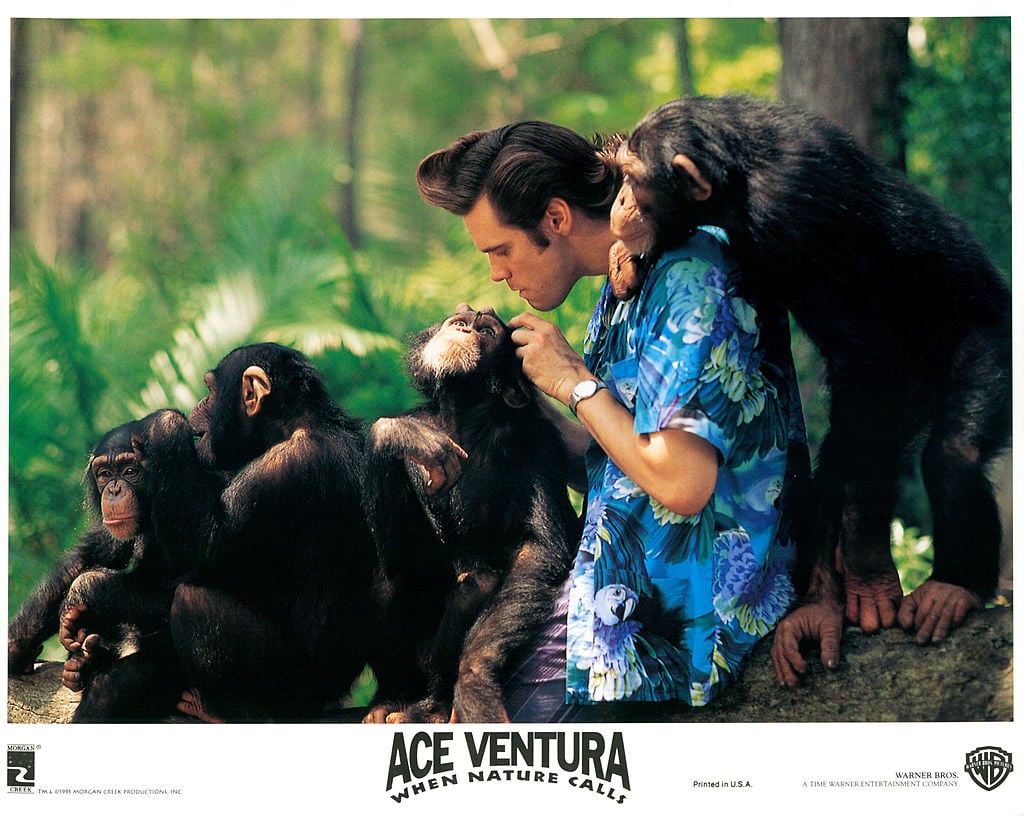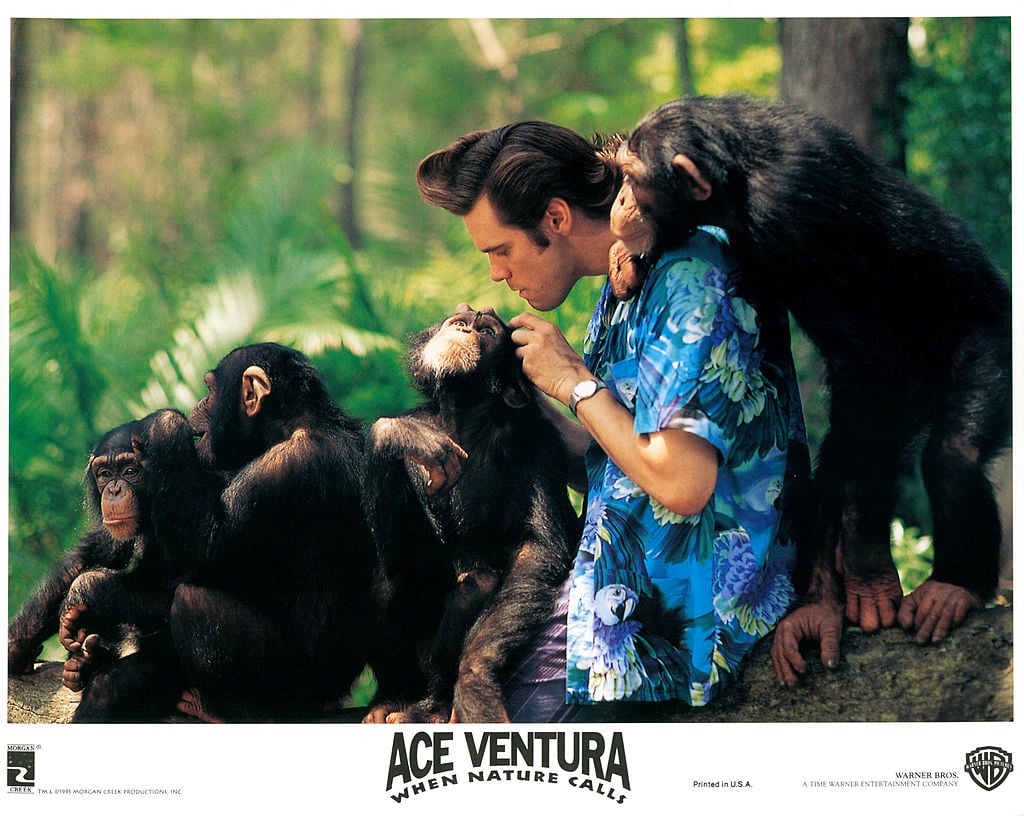 The original Pet Detective dealt mostly with domestic animals: cats, dogs and birds. Ace ends up in a shark tank and dolphin pool, but the sequel takes him to the African jungle. All kinds of indigenous animals show up, including tigers. Antle was both films' principal animal trainer, so may have given his tiger's a closeup in the sequel.
More animal films before 'Tiger King'
Probably lesser known than The Jungle Book or Ace Ventura, Wild America is a good little movie you should check out. It was billed as a vehicle for '90s teen stars Devon Sawa and Jonathan Taylor Thomas. It tells the true story of Marty Stouffer (Scott Bairstow) and his brothers (Sawa and Thomas) who traveled around the country filming wildlife.
The real Stouffers became nature documentarians. The Hollywood version of their story needed animal actors and hired Antle as their animal coordinator. There aren't really big cats in the wild of America though. Antle also trained animals for Mighty Joe Young which focused on gorillas, but The Notorious Bettie Page featured a photo shoot with leopards. Antle was the animal wrangler.
Doc Antle's tiger starred in 'Dr. Dolittle' too
In Eddie Murphy's talking animal movie, he nurses an ailing tiger back to health. Albert Brooks provides the voice of the tiger, but Antle said he provided the big cat in a 2015 Rolling Stone video interview. 
'The Tonight Show with Jay Leno' and 'Good Morning America'
After appearing on Late Night with David Letterman in the '90s as zookeeper Jack Hanna's assistant, Antle headlined several appearances on The Tonight Show. Antle brought his exotic animals to meet Leno.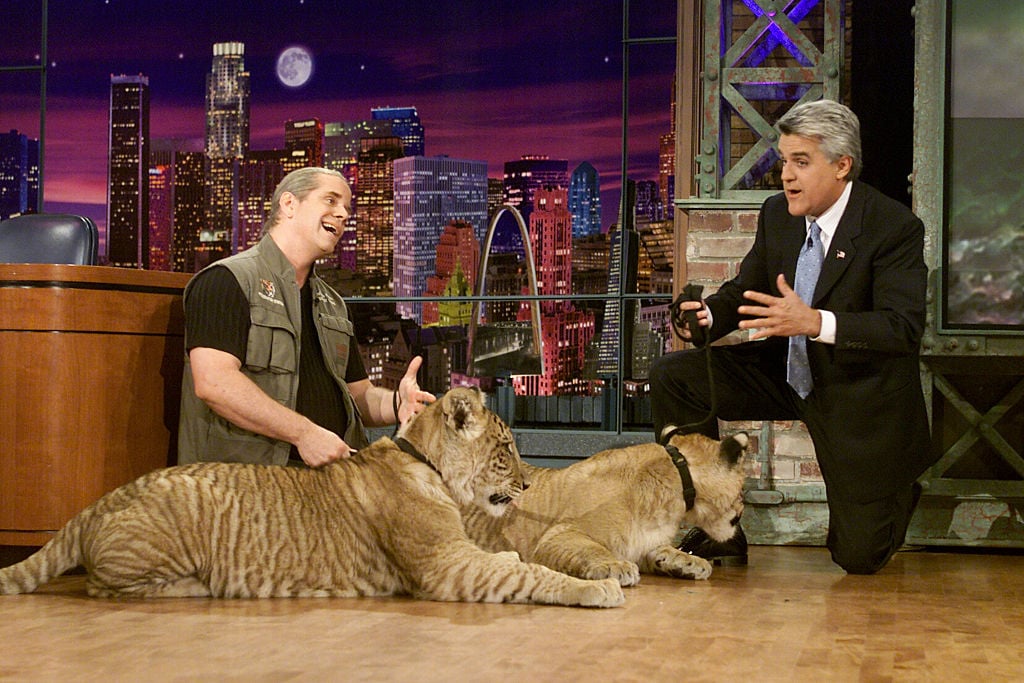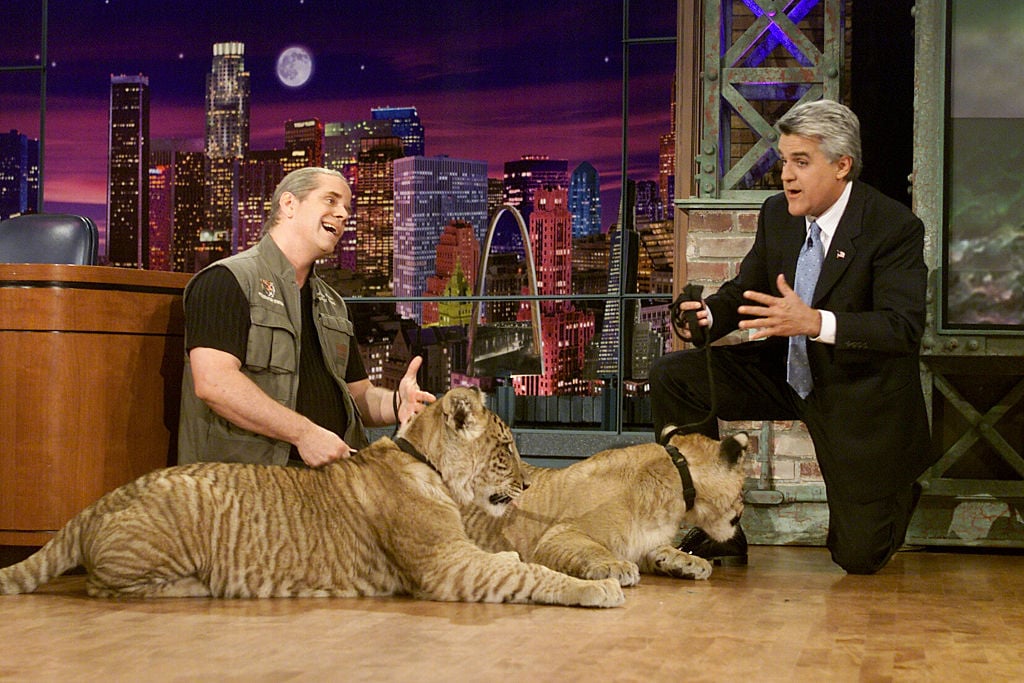 He also bottle fed a tiger on a 2011 Good Morning America appearance.
Britney Spears and Diddy tangled with Doc Antle's tigers 
Never say Britney Spears didn't risk it all when it came to live performances. At the 2001 VMAs she performed "Slave 4 U" in a cage with a live tiger. That was Antle's cat, he told Rolling Stone. While it wasn't the tiger king, he was a cool cat.
"We're in there, spinning around, 10,000 people are screaming and dancing and the tiger's just Mr. Cool," Antle said. "A tiger that's Mr. Cool like that is a big macho male tiger that believes he owns the world and he lets you be in it."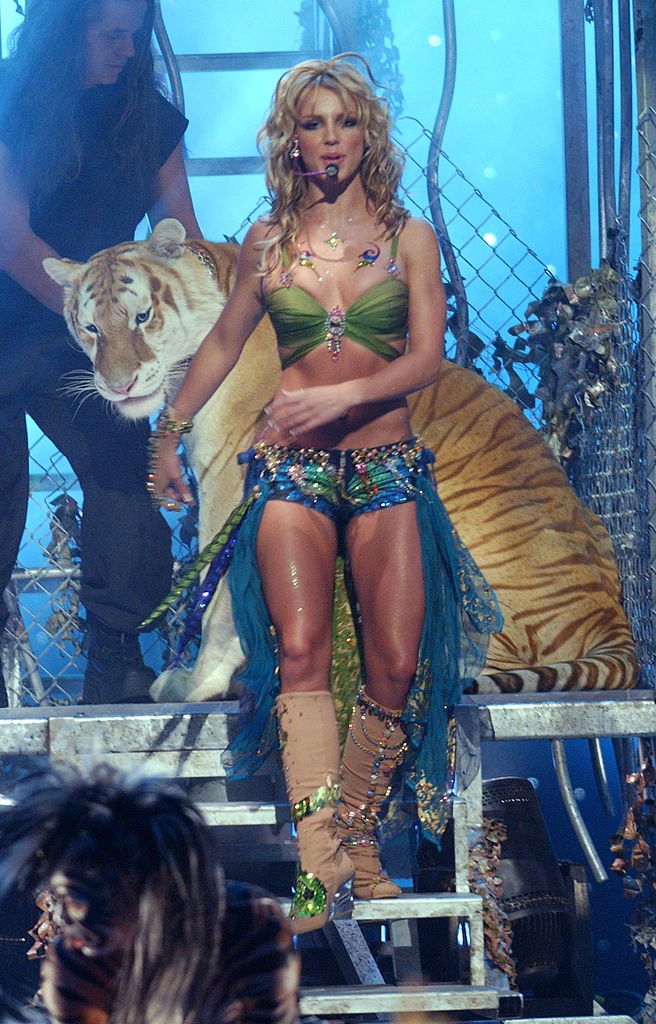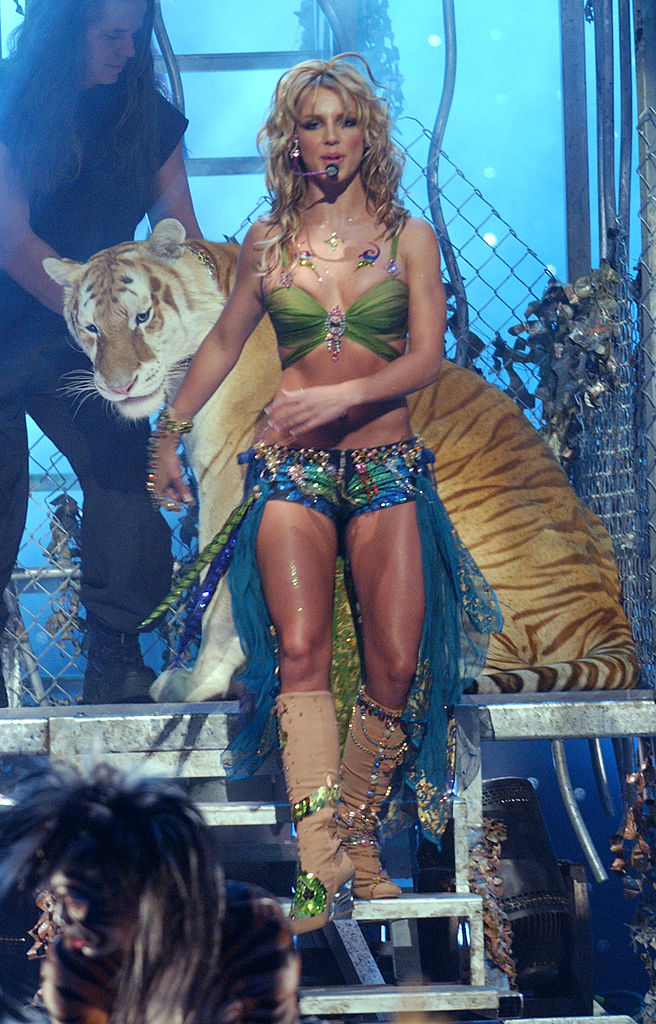 In Diddy's "Hate Me Now" video, back when he was Puff Daddy, the rapper made a tiger king of the club. Antle told Rolling Stone the tiger rose up on Puff Daddy and bit his fur coat. 
The music starts booming along, he starts singing out his stuff and he's giving the tiger a bottle. The tiger raises up and grabs him. Not a flinch. As the tiger raised up on Puff Daddy, the crowd ran for the exists, screaming, pandemonium, people stpeping on each other. He didn't flinch, I didn't flinch. I said, 'Let him go,' pried his mouth off the coat. We knew that was going to happen. He trusted us and he had the balls to hold on.

Doc Antle, Rolling Stone interview 9/21/15
Antle was also involved in Janet Jackson's "Together Again" music video and Ashanti's "Rock Wit U' featuring elephants.