'Tiger King': Does Joe Exotic Know He's Famous, Now?
If there is one thing that you should know about Joe "Exotic" Maldonado-Passage, it's that he's always wanted to be famous. Which is why he released numerous country songs, started his own reality show, and dressed like an eccentric rockstar. Unfortunately for Maldonado-Passage, none of his attempts at fame worked when he was a free man. Now that he is behind bars, Maldonado-Passage is more famous than he probably ever dreamed of due to the release of Netflix's Tiger King: Murder, Mayhem, and Madness. But, does he even know about his newfound fame?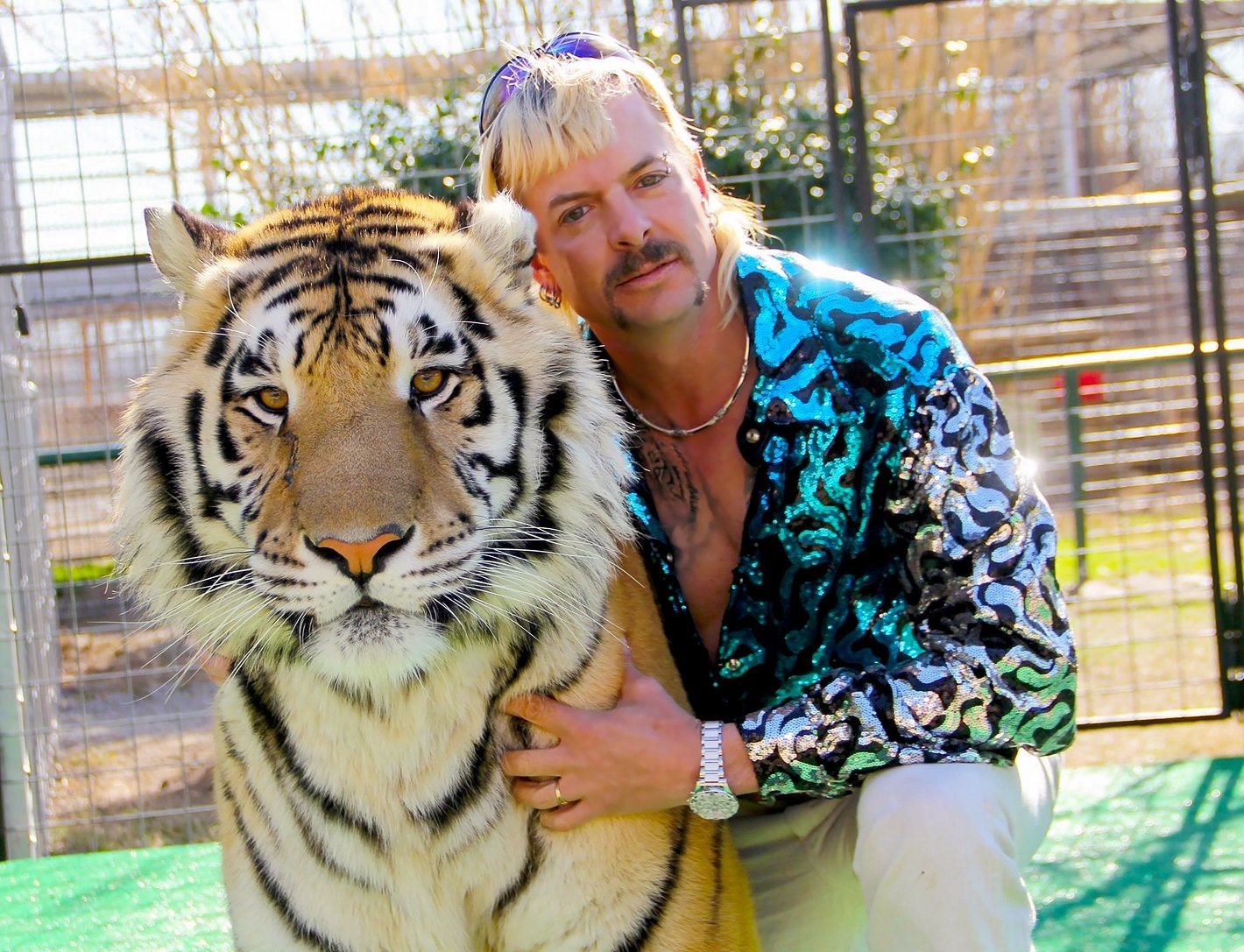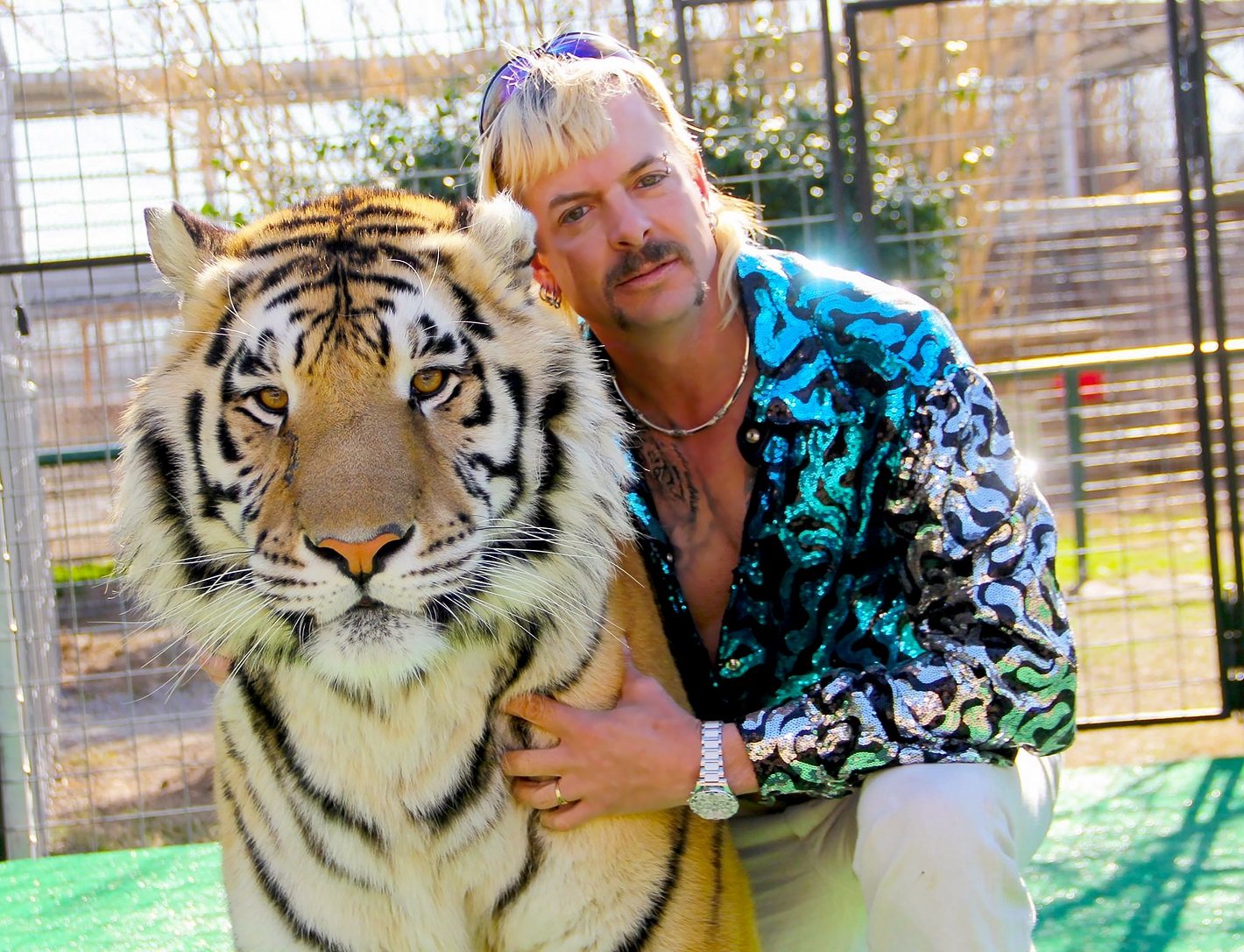 What is 'Tiger King' about?
You might click on Tiger King, thinking you are going to get your run of the mill tiger or wildlife documentary, but the docuseries is anything but ordinary. It follows Maldonado-Passage and his feud with Big Cat Rescue owner, Carole Baskin, which ends in Maldonado-Passage being sent to prison for allegedly paying $3,000 for a hitman to kill Baskin. But that's not even the craziest thing in the doc. Maldonado-Passage also accuses Baskin of killing her ex-husband, Jack "Don" Lewis, and feeding him to her tigers.
Does Joe Exotic know about his fame?
In 2019, Maldonado-Passage was sentenced to 22 years in prison for the attempted murder and killing some of his tigers. Though Exotic is behind bars, he does know about the success of the series and has been in contact with its co-directors and writers Eric Goode and Rebecca Chaiklin.
"Joe has called me quite a few times over the last few days and weeks," Goode told The LA Times. "One, he is absolutely ecstatic about the series and the idea of being famous. He's absolutely thrilled. I think he is trying to be an advocate for — no surprise — criminal justice reform. He is in a cage and of course, he's gonna say that he now recognizes what he did to these animals. With Joe, we have empathy for him, but at the same time, he's someone who really knows what to say at the right moment. I take it with a big grain of salt when he says he is now apologetic for keeping animals."
Finally famous, Maldonado-Passage couldn't be happier, even though the series didn't always portray him in the best light.
"You can hardly talk to him without him mentioning the amount of press he's getting," Chalkin said. "He says people are asking to see his Prince Albert and girls are sending him sexy bikini pictures even though he's gay. He's over the moon. Having kept in pretty close touch with him while he's been in a horrible county prison, this has raised his spirits. Joe definitely did some horrible things to his animals. He was very abusive to them and he shot five tigers, no question about it. But what has happened to him has also been hard."
Will Joe Exotic get out of jail soon?
Maldonado-Passage does not plan on serving his full 22 years. According to TMZ, he is seeking a presidential pardon from President Donald Trump as he claims to have been falsely imprisoned.
According to the outlet, he claims he was "discriminated against because he is the only person charged with this statute because [he] is an openly gay male with the largest collection of generic tigers and crossbreed." In his suit, he asks for $78,840,000 for the loss of his personal property and 18 years' worth of his work.