'Tiger King': Employees Allegedly Didn't Speak out About Joe Exotic Due to $1 Million Non-Disclosure Agreements
So much has happened since the release of Tiger King" Murder, Mayhem, and Madness, it's hard to keep up. Some viewers may have wondered why, if things were so bad at the G.W. Zoo, no one spoke up. According to journalist and podcaster, Robert Moor, it's because they were bound by a non-disclosure agreement. What was involved and was it even valid? Here's what we know.
Robert Moor has a lot of shocking claims regarding 'Tiger King'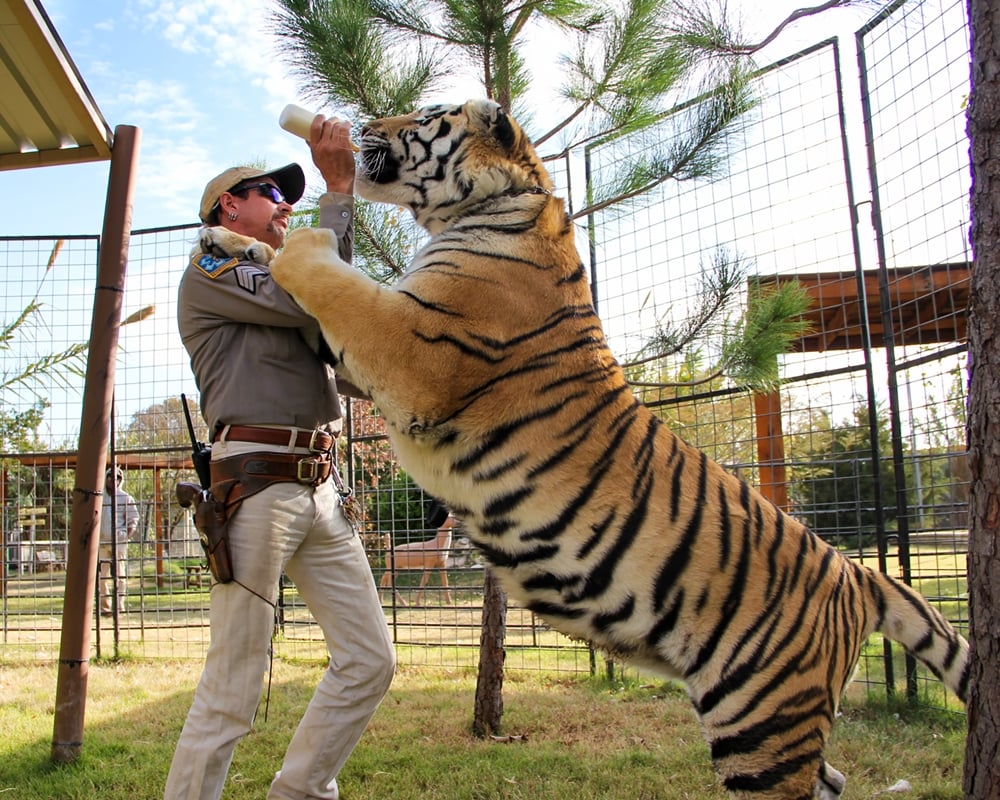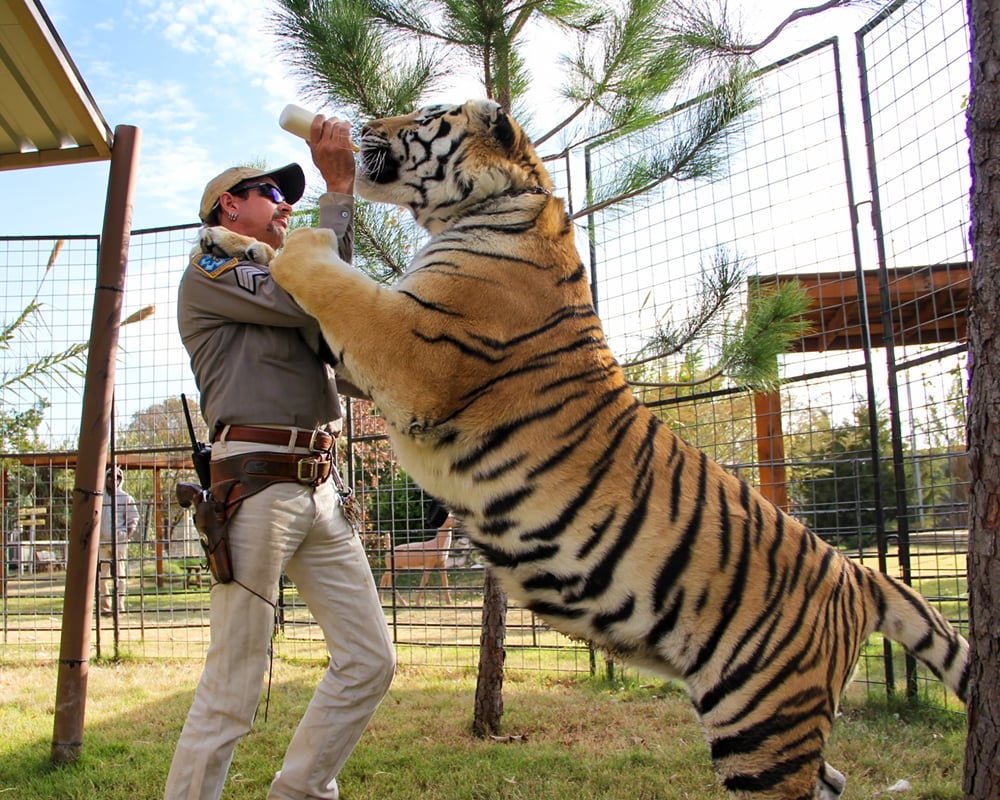 We currently live in a Tiger King-obsessed world. With the release of Tiger King, Tiger King and I, and Tiger King — What Really Went Down?, information on the cast and their lives behind the scenes has saturated our lives.
If you still haven't had your fill of Tiger King trivia, award-winning journalist and Joe Exotic: Tiger King podcaster, Robert Moor, recently released a series of revelatory tweets.
Some random tidbits Moor tweeted about reveal that Carole Baskin's ex-boyfriend, Jay Baykal, filed a protection order against her while her second husband, Don Lewis was missing and that Joseph Maldonado-Passage (aka Joe Exotic) faked having cancer to raise money.
His series of tweets has racked up over 17,000 likes, 5,000 retweets, and hundreds of comments. Some of which begs the question, why didn't anyone speak up? Turns out, the answer is an NDA, according to Moor.
Did employees really have a $1 million NDA?
One of Moor's tweets addressed why G.W. Zoo employees didn't speak out against Maldonado-Passage, or his practices if they felt they were wrong.
"People often ask why no one at Joe's zoo ever 'spoke out'. Part of the reason was because he made his employees sign a one million dollar non-disclosure agreement. (Which, it turns out, wasn't legally valid.) Here's a text he sent me at one point," he wrote with a screenshot.
The text claimed everyone who worked for Maldonado-Passage signed an NDA and that the reason Carole Baskin was sued, was allegedly for "getting an employee to talk."
Maldonado-Passage said, "when this comes out it's going to rock a few lives."
Since Moor claimed the NDA wasn't valid, employees may have been free to call Maldonado-Passage out. However, they also may have been too scared to do that, especially if they believed their livelihoods at stake.
Current and former employees are speaking out now
With Netflix dropping a belated aftershow, Tiger King and I, eight stars connected to Tiger King answered host Joel McHale's burning questions. Interviewees included Erik Cowie, John Reinke, Jeff and Lauren Lowe, Joshua Dial, Saff, John Finley, and Rick Kirkham.
Each had their own secrets to spill, with no NDAs in place. However, it's hard to ignore the absence of Maldonado-Passage, Carole Baskin, and Doc Antle to give their side of things, post-Tiger King. Perhaps those three will come out with specials of their own at some point.
Still, the episode proved to scratch Tiger King fans' itch — at least for now.
The Tiger King and I is available to stream on Netflix now.