'Tiger King' Fan Ellen Degeneres Thinks There's Only One Good Character On the Show
Ellen Degeneres took a few weeks off from her daytime talk show when California issued stay-at-home orders. While she was in self-isolation, it appears Degeneres watched Tiger King like most Netflix subscribers. Degeneres returned to broadcasting on April 6, recording episodes from her home and interviewing guests on video chat as other talk shows began doing in March.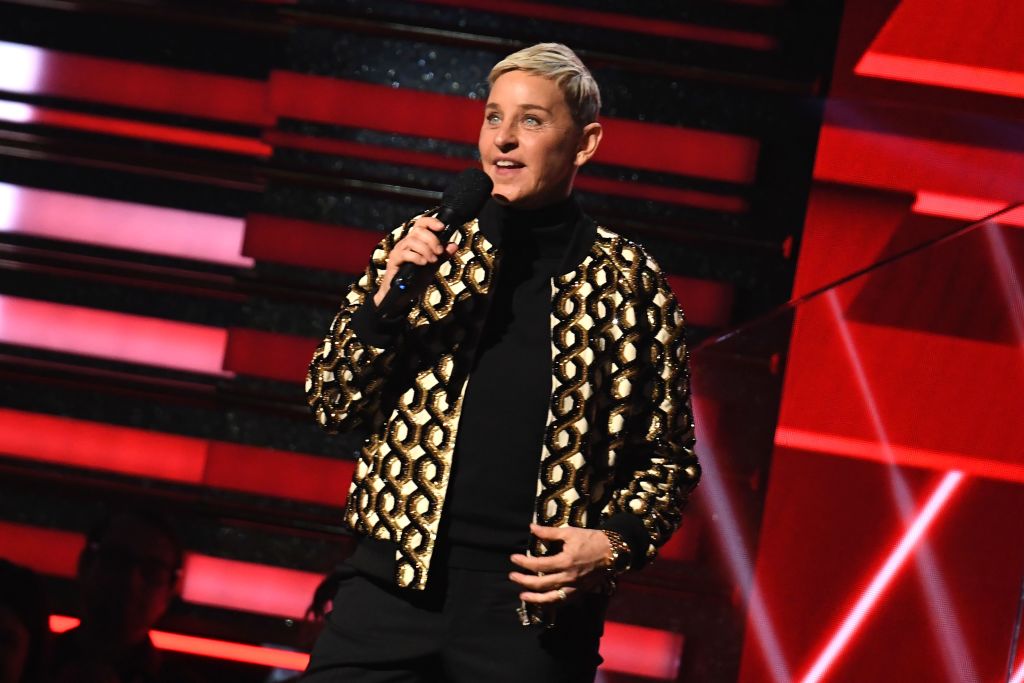 On the April 7 episode, Degeneres spoke about Tiger King. Here are her thoughts on the Tiger King phenomenon, including the one character in the whole saga she believes is not a shady character.
Ellen Degeneres is against 'Tiger King' Joe Exotic's zoo
First things first. No matter how addictive Tiger King is and whatever you think of its participants, Degeneres thinks Joseph Maldonado-Passage's zoo is wrong.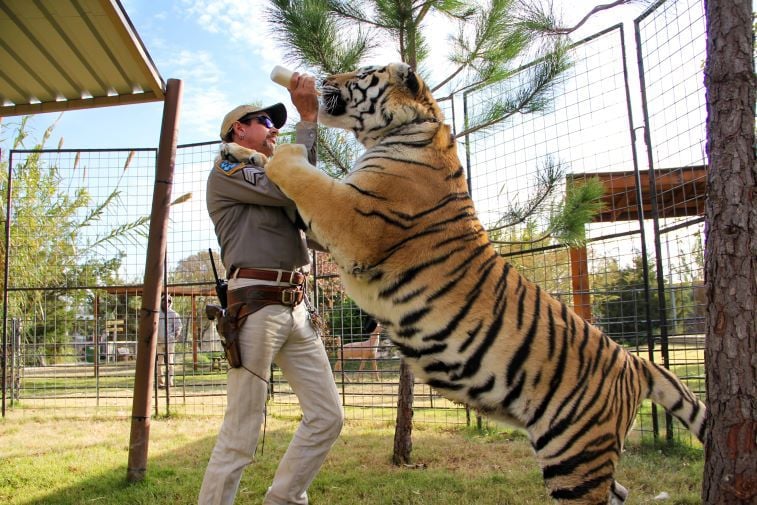 "It's controversial because some people really don't like it and can't watch it, because they think it's disturbing," Degeneres said. "It's not great. He's using the tigers and breeding them to have babies so that people come and pay and pet them and touch them. You shouldn't be breeding tigers. We don't need any more tigers in captivity."
Ellen Degeneres liked the unpredictability of 'Tiger King'
As Degeneres explained Tiger King to tWitch, who was on video chat, tWitch couldn't believe he was hearing about music videos and murder.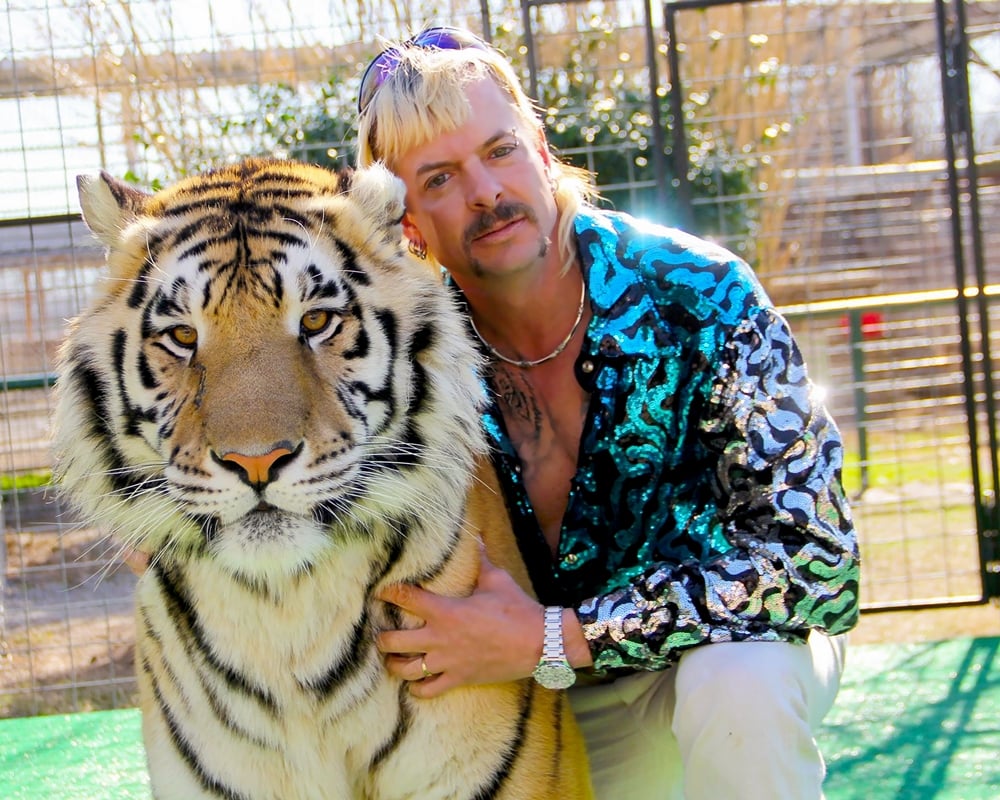 "It's worth watching because you think you're watching one thing and it goes in so many different places," Degeneres said. "I'm not saying it's not disturbing as far as it's not right what they're doing to animals. I'm the biggest animal lover and advocate but if you watch it all the way, I'll just say it ties together very nicely at the end.
Ellen Degeneres defends Kelci Saffery
Andy Lassner actually visited Degeneres's house for the taping, but stayed outside cleaning her windows. He said he believes the Tiger King theory that Carole Baskin killed her husband.
"It's not just about a guy who breeds tigers," Degeneres said. "There are a cast of characters that you can't even make up. Joe Exotic, I think he's recorded three albums. He sings in it."
But when Lassner said there are no good guys in Tiger King, Degeneres thought of one. A tiger bit Kelci Saffery's arm off. Given the choice to rehab the arm for two years, Saffery chose to amputate it and get back to work.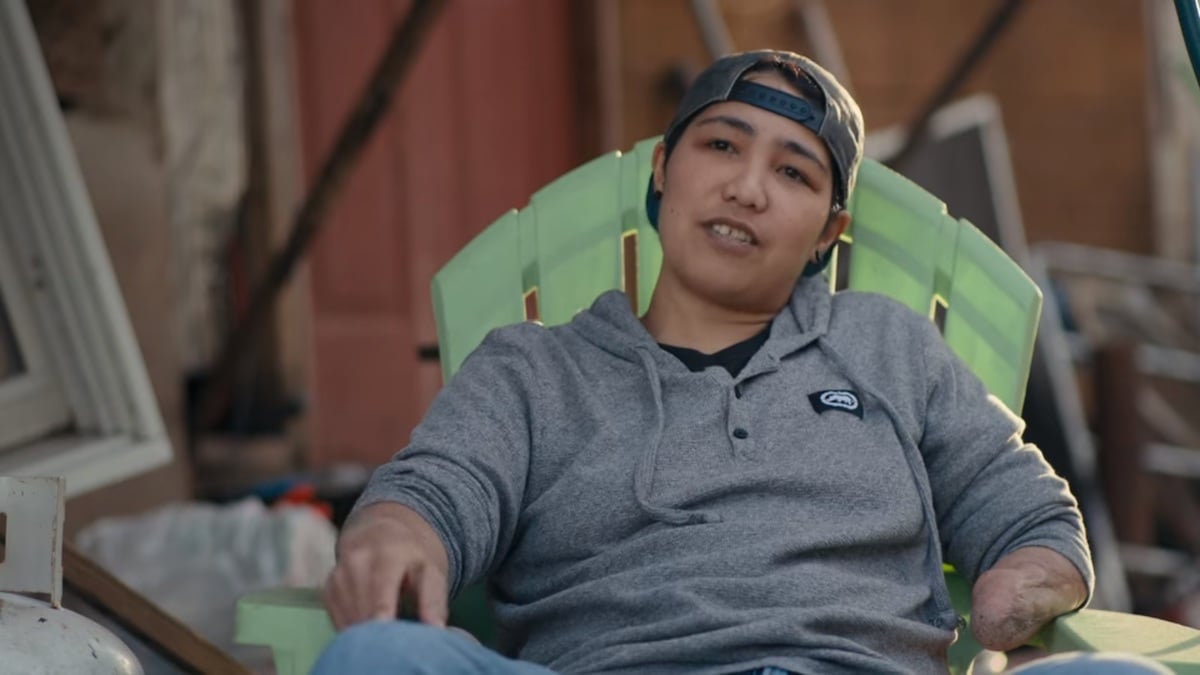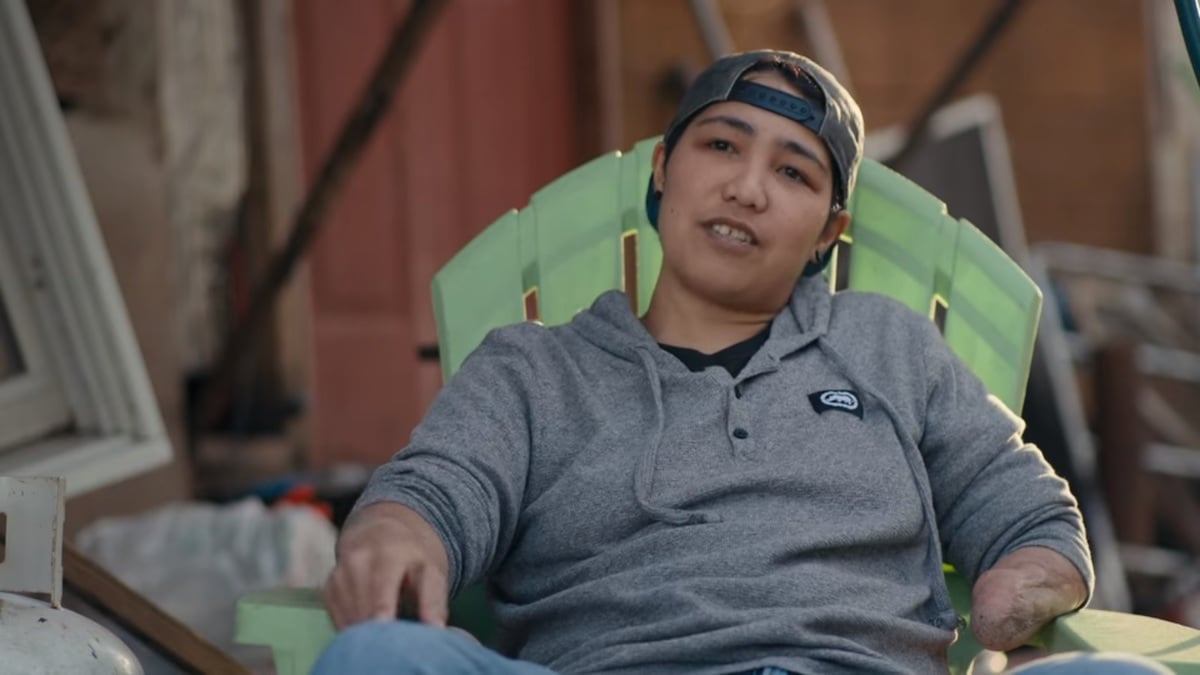 "I think Saff is good," Degeneres said. "Saff, the person who lost their arm to the tiger. That's why Saff is a better employee than you. Saff is a much better employee than you are because Saff went right back to work. Saff was like, 'I'm not taking time off to figure out how to get another arm. I'm going to go back to work with one arm.'"
She's getting 'Tiger King' fever too
Degeneres's trademark look is her short cropped hair. As long as she's staying home, abiding by the state's effort to flatten the curve, Degeneres worried about missing visits with her hairdresser. She referred to the Tiger King's now famous mullet.
"My hair is going to look like Exotic Joe's [sic] pretty soon," Degeneres said.