'Tiger King' Fans Are Convinced Jeff Lowe Is Actually Carole Baskin's First Husband
As explained in Tiger King: Murder, Mayhem, and Madness, Big Cat Rescue owner, Carole Baskin, is on her third marriage to Howard Baskin. Her second husband, Don Lewis, has been missing since 1997 and declared legally dead. However, there's little to know about her first marriage to Michael Murdock — aside from what Baskin describes as an "abusive" relationship in the docuseries. Where is he? Some fans think he's been present the whole time — as Jeff Lowe.
Little is known about Carole Baskin's marriage to Michael Murdock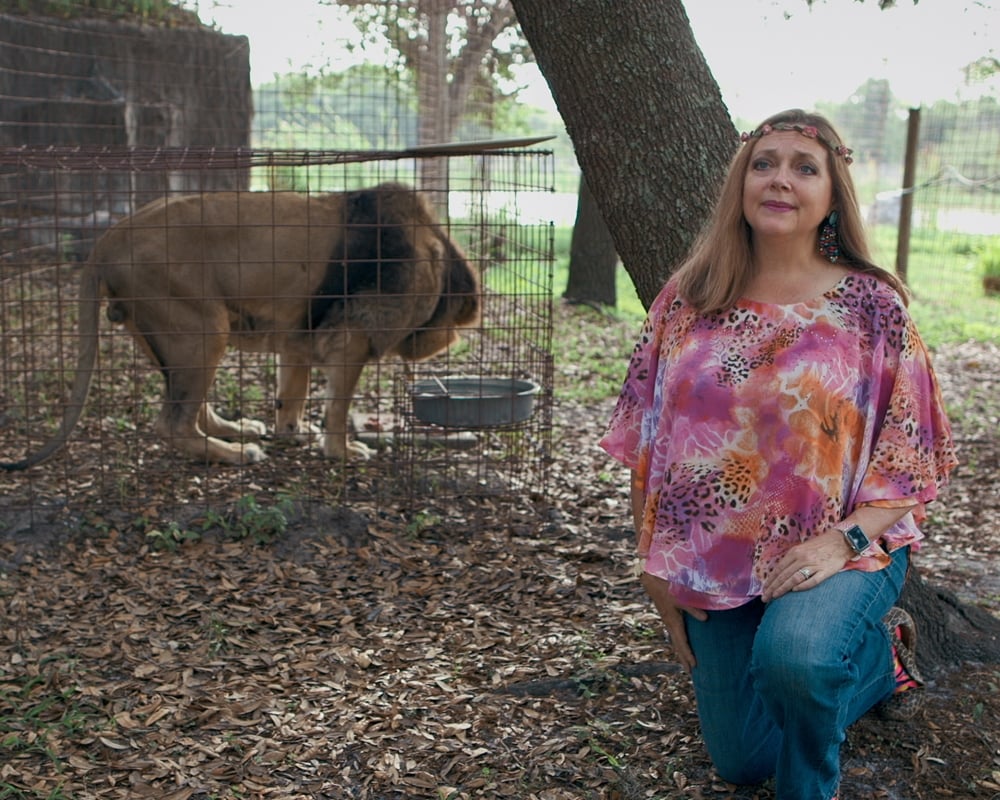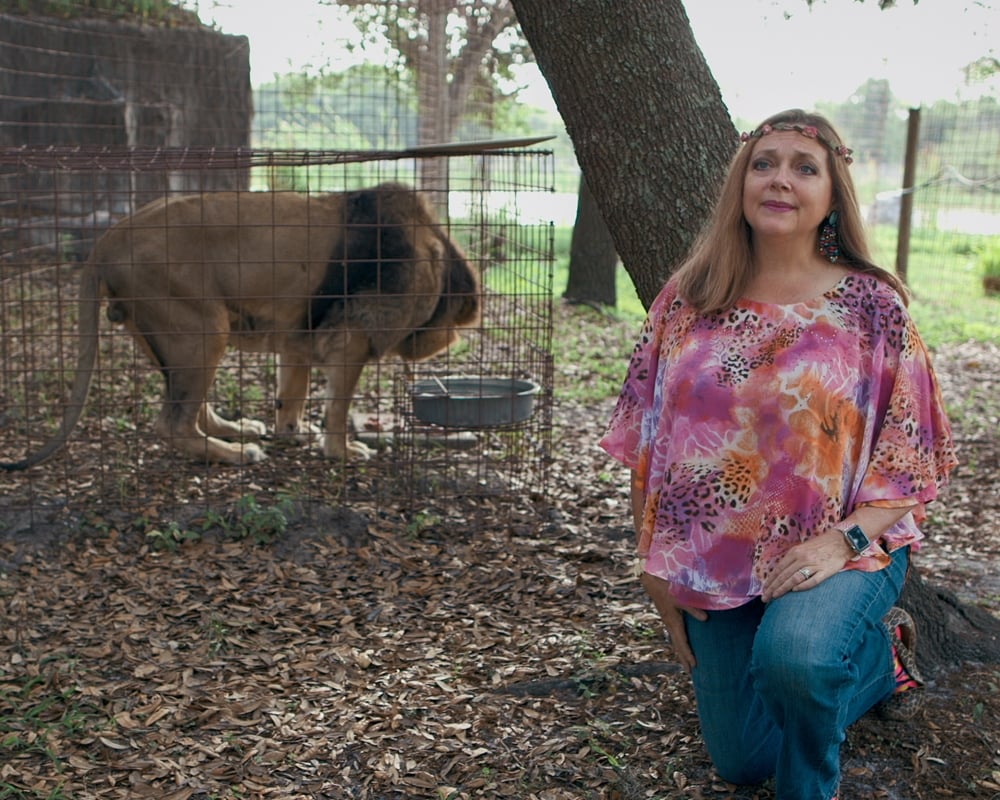 In Tiger King, Carole Baskin speaks about the path to her marriage with a missing man, Don Lewis — which became one big focus of the seven-part docuseries.
At the time, she was married to Michael Murdock. The two had a daughter named Jamie and he was allegedly abusive. Baskin said she met married father, Lewis, one night after escaping Murdock.
"He was Jamie's father and he was extremely abusive. But the idea of leaving and having to raise a child on my own was terrifying," she said in Tiger King.
Their relationship ended sometime after she met Lewis. Little is known about their relationship outside of the docuseries. Some claim Murdock died. However, fans have a wild new theory about where he is now.
Fans think Jeff Lowe is Michael Murdock
In case you didn't think Tiger King couldn't get any more bizarre, some fans think Jeff Lowe is Michael Murdock.
"Someone on Facebook said Jeff Lowe is Carole Baskin's first (abusive) husband & she hired him to frame Joe Exotic and I can't stop thinking about it," this fan tweeted.
A second tweet included the Facebook post which said:
"Jeff is Carole's abusive first husband who she paid off to go take Joe down. She rented a mansion and that cat to draw him in. Jeff (and James Garretson) even admit they directed Joe to kill Carole. When Joe didn't do it, they needed him to pay, he didn't. So Jeff sent his friend and he 'chickened out' on purpose."
The post continued: "Carole then paid them all off. All the convicts around him, except Kelci Saffery and John Reinke. Too bad I wasn't the police investigator, I would of [sic] definitely caught this bullsh*t. Jeff even told the cops about the Tiger skulls, because they didn't have enough to keep him otherwise on the bogs 'killing plot'."
Some pointing to Lowe's past assault conviction against an ex-wife and the coincidence that Baskin also described Murdock as "abusive."
However, there's no weight to the theory, especially with the age difference between Baskin and Murdock as she described in Tiger King. A few commented that Murdock's been dead for years while others argued otherwise. As per the internet, everyone has their own idea as to how things went down.
Who was Jeff Lowe married to before Lauren?
According to Fansided, Jeff met Lauren while married to his ex-wife, Kathy Lowe. The outlet also reported that Kathy confronted Jeff about his affair with Lauren while they were still married. The event ended with his arrest for domestic violence. Joseph Maldonado-Passage (aka Joe Exotic) is the one who bailed Jeff out of jail.
There's little information available as to when Jeff and Kathy divorced or when he and Lauren married. The two have a daughter, Sarah, who was born Oct. 2019.
That said, it seems unlikely Jeff Lowe was previously Michael Murdock and Carole somehow paid him off to get rid of Maldonado-Passage. But, as Tiger King proves, weirder things have happened.
Tiger King: Murder, Mayhem, and Madness is available now.