'Tiger King': Fans Are Ticked That Cardi B 'Stans' Joe Exotic, Wants To Raise Money To Set Him 'Free'
As Tiger King: Murder, Mayhem, and Madness, continues to top the streaming charts, rapper, Cardi B. is rallying fans to help "free" Joe Exotic — the subject of the Netflix seven-part docuseries. Some, however, aren't supporting Cardi's latest obsession.
Cardi B. is obsessed with the 'Tiger King' documentary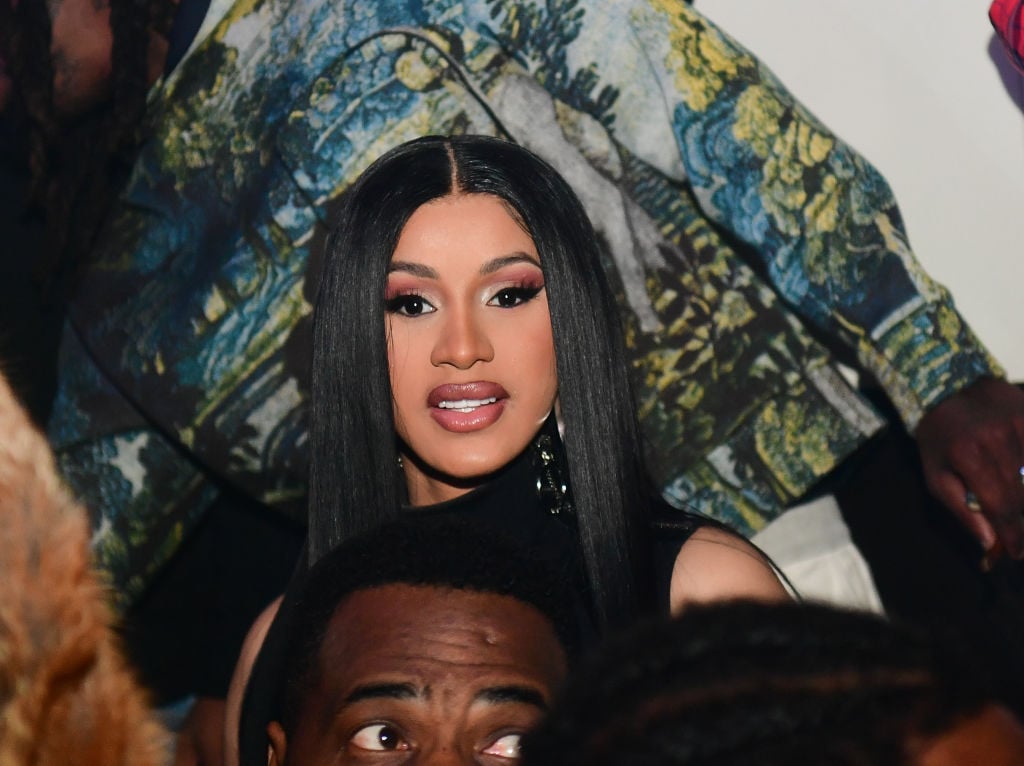 Outspoken rapper, Cardi B., has never been shy about expressing her opinion. Now it seems as though the 27-year-old rapper's latest obsession over Tiger King isn't going over too well with some fans.
In a string of tweets, Cardi posted her thoughts about the streaming docuseries, almost in real-time.
On March 26, Cardi said she started watching but got lost while participating in "adult activities." Netflix swooped in for the rescue to help catch her up. Fans lost it over the fact that the streaming service account responded.
"Netflix's employees are all of us working remotely, drunk and off the rails. We stan," this fan responded. "Netflix went there," another said. Many posted feelings via GIF, which made the situation that much more entertaining.
In another tweet, Cardi called out Carole Baskin for being a "slick b*tch." Baskin is the animal rights activist Joe Exotic allegedly planned a murder-for-hire hit against, which is detailed in Tiger King: Murder, Mayhem, and Madness.
Many agreed with Cardi that Baskin isn't as innocent as she claims to be.
"when carol gets lured into a pickup truck by a millionaire twice her age, but she ends up murdering him and repurposing his fortune to protect endangered species," this fan commented.
While that's enough to entice some to tune into the bizarre world of Joe Exotic, Cardi's amped up her tweets even further.
The rapper wants to raise money to free Joe Exotic
After making her love of Tiger King known, Cardi drew a major line in the sand, dividing fans.
"Bout to start a gofundme account for Joe. He shall be free," she tweeted.
The post currently has 4,500 retweets, 44,000 likes, and over 1,000 comments. Many of Cardi's fans think her love of the documentary is one thing, but supporting the convicted felon — who's currently serving 22 years in federal prison — is another.
"girllll you still talking bout that show," this fan tweeted. "Bruh even if he WAS set up for the murder for hire (big if) he still unethically bought, sold, and bred cubs purely for profit. Don't tell me you support that," another said.
"Girl please do not. He's a predator, he pulls in young men with animals and drugs. Men who have been abused and are new to adulthood and makes them basically sex slaves. He's not cool. Like the memes are great but don't be fooled. He's a bad person," this fan added.
Some are vehemently opposed to Cardi's support of the Oklahoma zookeeper. Others are using the hashtag #FreeJoeExotic.
What does Joe Exotic think about Cardi B.'s support?
At the moment, it's unclear how Exotic feels about celebrity support. However, knowing from the documentary his sole goal was fame, once can deduce Exotic is excited by Cardi's support.
Exotic recently filed a $94 million lawsuit against multiple government agencies and his former business partners — from his jail cell — just before Tiger King's release.
The money, Exotic claims, is "for 18 years of research, loss of personal property and the care for 200 generic tigers, as well as false arrest, false imprisonment, discrimination, malicious prosecution, selective enforcement and death of his mother, Shirley Schreibvogel," according to multiple outlets.
A change.org petition launched to get President Donald Trump to pardon Exotic. There are currently 9,600 signatures and counting.
Tiger King: Murder, Mayhem, and Madness is available on Netflix now.