'Tiger King': Former Volunteer Reveals What It's Really Like Working For Carole Baskin
Carole Baskin may be the bane of Joseph Maldonado-Passage's (aka Joe Exotic) existence, but the rivalry made for good TV in the Netflix hit, Tiger King: Murder, Mayhem, and Madness. Baskin has faced a lot of scrutiny since the seven-part docuseries released. Claims about the rescue owner's involvement in the disappearance of her second husband, Don Lewis, and her character, have run rampant. However, working for Baskin is a whole other story, according to one former volunteer. Here's the scoop.
A former intern addressed working conditions under Carole Baskin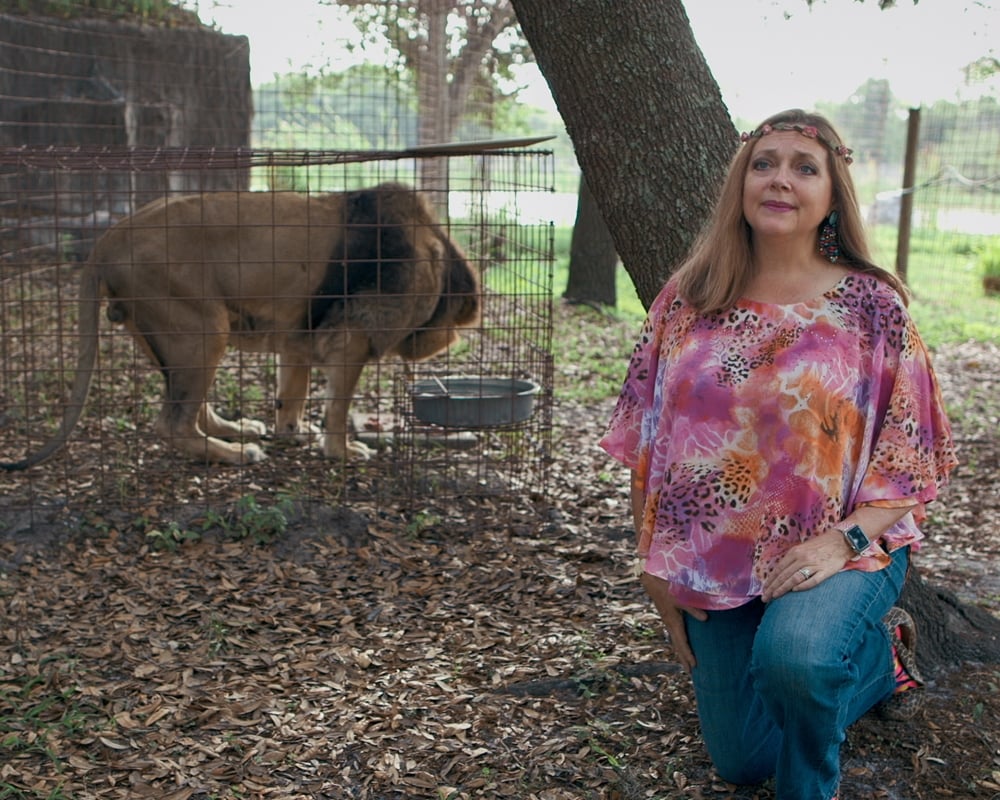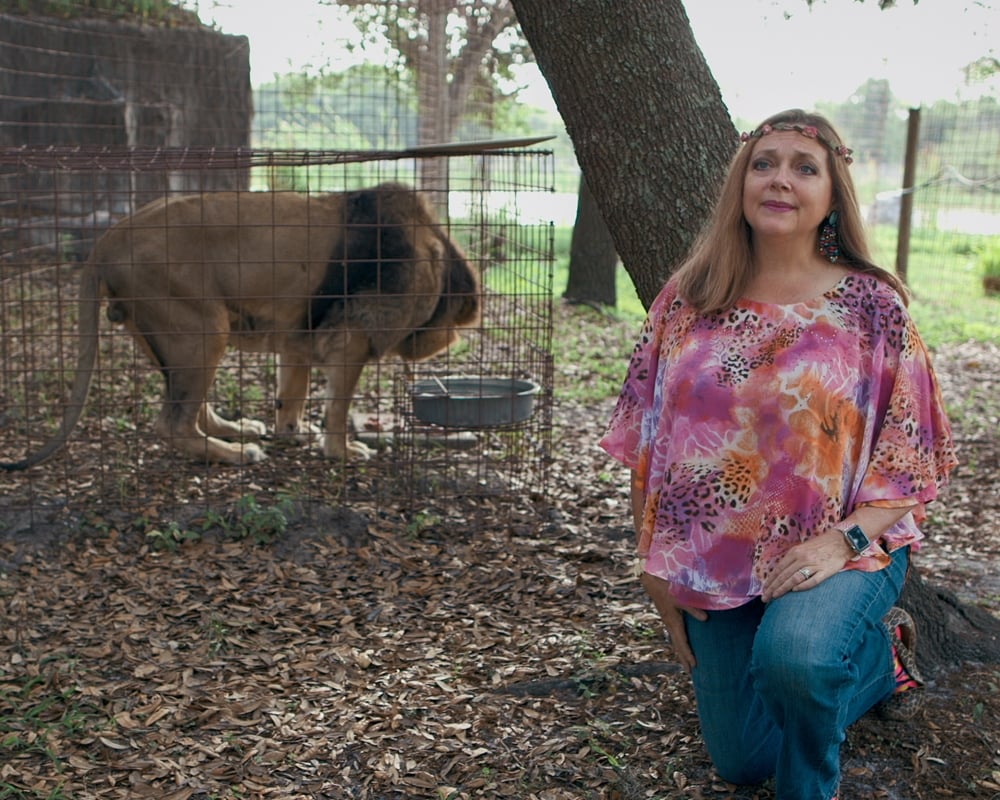 With Tiger King's popularity, it was only a matter of time before someone from Carole Baskin's world jumped in. A former volunteer who goes by the Reddit name, Cat_Intern, took to the threads to clear up a few things about Baskin, the rescue, and "Joe Exotic's" claims.
The user first stated Big Cat Rescue is a nonprofit, registered in the state of Florida. Volunteers aren't paid. they have jobs outside of the rescue or are in school under the intern program. This allows some to live in houses provided by BCR and given a $50 stipend for week or food.
"The people who signed up for the internship program were either looking for experience working with animals or were looking to dedicate time to what they believed to be a good cause," the user wrote. "None of us felt tricked or cheated, because we all understood that we were volunteering at a non-profit."
The user further pointed to the "free labor," saying, "I can't say for certain that Carole was or was not profiting off the free labor and donations," pointing to Charity Navigator who's "rated them 4/4 stars for financial accountability and transparency, and has rated them that way since 2011."
What about that gruesome rabbit photo?
One aspect of Tiger King revealed a gruesome photo of BCR volunteers holding dead rabbits. Maldonado-Passage claimed the volunteers killed them. However, this former volunteer stated all animals that arrive at the facility are already dead.
"They come in a freezer truck, and sometimes have some blood frozen to their fur. It's a bit sad, but it's a sanctuary for carnivorous animals. That's just the reality. The dead prey animals are stored in freezers until the day before they're going to be fed to the cats," the user explained.
"At that point, they're taken out of the freezer and left in a walk-in cooler overnight so they can thaw."
Here are the differences between Baskin's rescue and Maldonado-Passage's zoo, according to the volunteer
It's sad to think of wild animals in captivity, the user pointed out that cats in both Baskin and Maldonado-Passage's zoo couldn't exist in the wild. This could be due to "health issues," having been declawed by a previous owner, or too much human contact.
The user defended Baskin's request for Maldonado-Passage to "release his animals to "an actual sanctuary." The user added that BCR has released rehabilitated animals back into the wild, their cages are bigger than they appear, and that they implement a "vacation schedule" which cycles cats into a larger area two weeks at a time.
As far as interaction with the animals, the user said there is no physical contact.
"No one goes inside the cages while the cats are there and no one touches, pets, cuddles with, throws shit at, hits, or physically interacts with the cats in any way." The user added, that no one," the user said, adding they'll kick you out if the rules are broken.
Big Cat Rescue isn't perfect, the volunteer said
Also noted is that BCR doesn't sell or trade cats, there's absolutely no breeding — anymore. Big Cat Rescue allegedly bred until 1997. They bought cats through 1998 and let the public interact with the cats until 2003. And finally, they allowed the volunteers to do the same through 2004.
The former volunteer wants everyone to know BCR admits to wrongdoing in the past and modified their practices.
"You don't have to believe that their intentions were always as pure and good-hearted as they make it sound," they said. But I have respect for them owning their mistakes publicly and genuinely changing."
This is a lot to take in. The former volunteer does have one opinion on whether Baskin was involved in her second husband's disappearance: don't ask.
Tiger King: Murder, Mayhem, and Madness is available on Netflix.