'Tiger King': How Exactly Did Carol Baskin's Missing Husband Don Lewis Earn His Millions?
While investigators dive back into the case of Carole Baskin's missing husband Jack "Don" Lewis, some Tiger King fans wonder how he made his money. Reports state that Lewis was worth millions when he met Baskin, but where did it come from?
Carol Baskin denounces new search for Don Lewis in a post-'Tiger King' world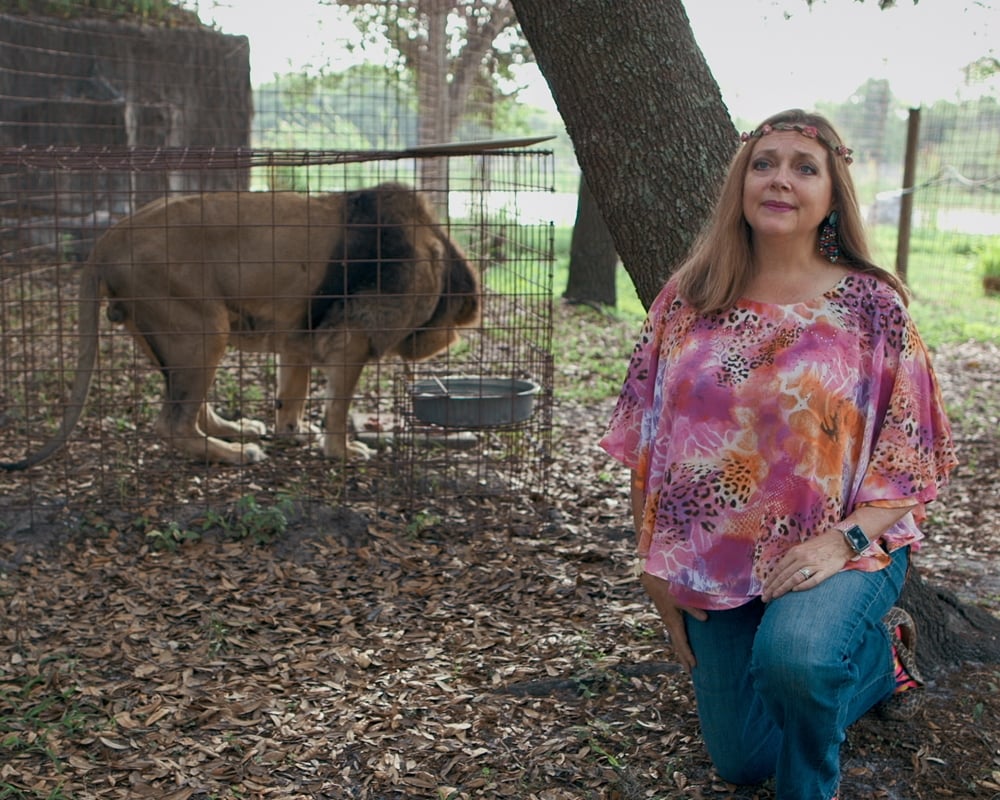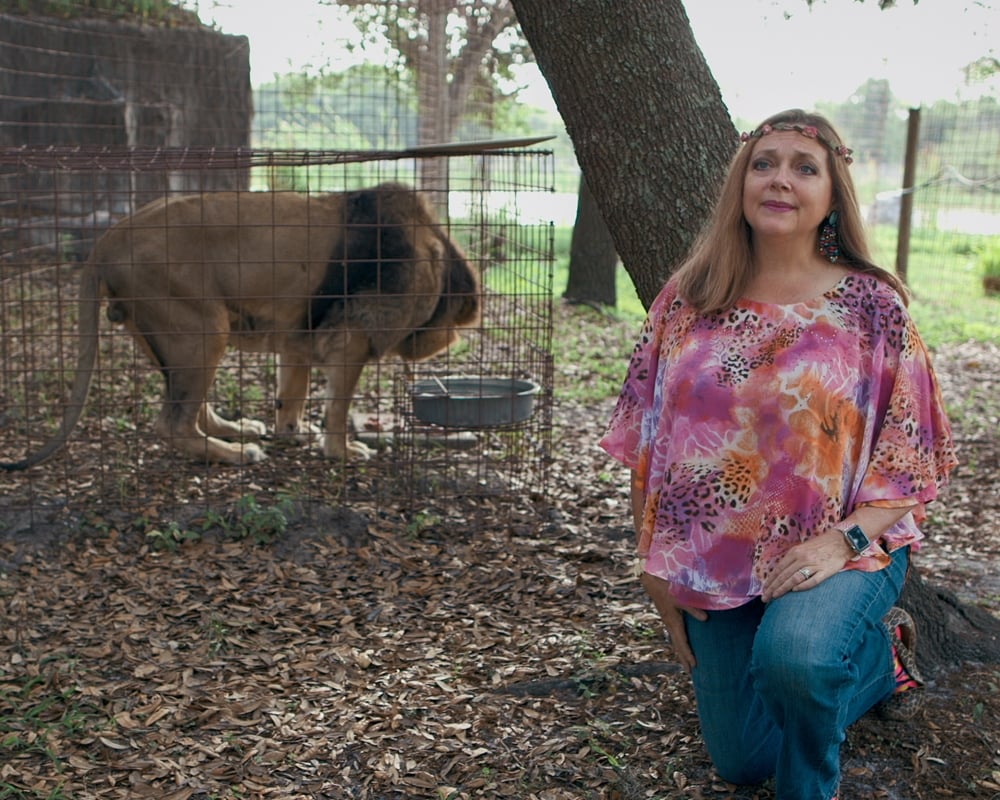 On Aug. 10, family members of Lewis held a press conference with their attorneys to discuss details of the case moving forward. The success of Netflix's Tiger King thrust the cold case back into the spotlight.
Lewis was last seen in 1997 just before a trip to Costa Rica. Tiger King viewers alleged Baskin was involved in Lewis's disappearance. Investigators haven't yet found evidence connecting her to the case.
"We really need someone to come forward in the case with information," family spokesman Jack Smith said at the press conference via WFLA. "And there's a lot of people out there that have information but they're scared to come forward. There's people with animals — exotic animals — that are scared if they come forward, they're gonna lose their animals somehow."
Baskin sent a statement to the outlet via email following the conference.
"I believe it is a publicity stunt orchestrated by Jack Smith to bolster his YouTube views but do hope that all of the attention from Tiger King and the aftermath will result in us finding Don," she said.
$100,000 reward offered for information
With the anniversary of Lewis's disappearance approaching — Aug. 18, 1997 — Lewis's family had four billboards put up around Tampa offering a $100,000 reward for information regarding the disappearance.
With the help of family attorney John Phillips, another attorney offered free services to encourage people to come forward.
"You're looking at a criminal defense attorney over here who's ready to make someone a deal if you have information," Smith said at the conference.
Lewis' youngest daughter, Gale Rathbone, has mixed feelings about her father's attention through Tiger King.
"Amazingly, our little family tragedy has become your tragedy. Our search for closure and truth has become your mission also," she said.
"We all know by now that he was not a perfect man. But do only the perfect among us deserve justice? We're asking that anyone with vital information please come forward so that progress can be made on his case."
That said, Baskin stood to inherit Lewis's estate in the event of his passing.
How did Lewis earn his millions?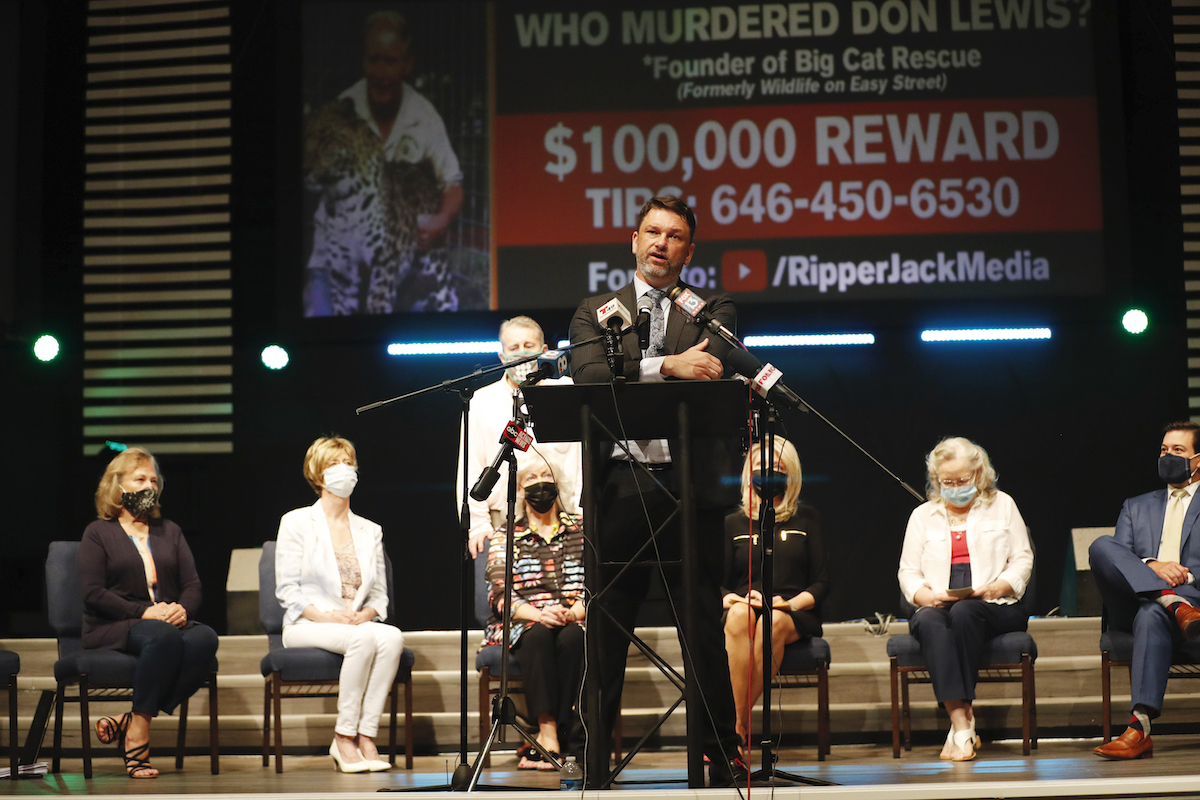 While investigators look to uncover what exactly happened to Lewis, it brings many Tiger King fans to wonder how Lewis was worth so much in the first place.
Lewis worked a lot of odd jobs throughout his teen years such as mechanic and farmhand. He eventually moved into the car business where he met Baskin. According to her, that's where he first made big money.
"He had a business cutting the axles off of trailers pulled by tractors and selling the boxes as storage and the axles back Great Dane. If you search the property records you will find her only owned two real estate properties at the time," Baskin posted to her website.
"He may well have been worth six figures and, coming from a very modest background, would have felt he was rich. No one, including Anne McQueen who had access to his books, has ever provided any bank records or other evidence that he had more than that."
She continued: "One day at the bank he overheard a bank officer say he had a $20,000 loan in default he would be glad to sell for $2000. He got the information and, because he could not read beyond a first-grade level, asked me to look into it. In brief, we bought the loan, foreclosed, and sold the property for a substantial profit."
This, she said, began their venture into the real-estate business.
"We started buying defaulted loans from banks and going to tax deed sales. This was before this became a popular business. There were few people doing it. With me doing the research, negotiations and title clearing on the properties we built this to a portfolio of properties to rent or resell that was worth around $5 million dollars at the time of his disappearance."
After Lewis's disappearance, his estate was divided between Baskin and Lewis's children.