'Tiger King': How Many Wives Does Doc Antle Really Have?
Netflix's 'Tiger King has brought a number of issues in the big cat community to light. Doc Antle is now responding to some of the allegations about the women who live with him.
It's been weeks since Tiger King: Murder, Mayhem, and Madness was released on Netflix, but many of us are still trying to digest all of the information that was presented in the docuseries. Sure, the main focus of the series was the feud between Joe "Exotic" Maldonado-Passage and Carole Baskin, but there was another person in the series whose life was almost as shocking. Dr. Bhagavan "Doc" Antle was featured in the documentary as more of a background character who could shed light on what was going on between Exotic and Baskin, but he had his own eccentricities that left fans wondering what exactly he was up to.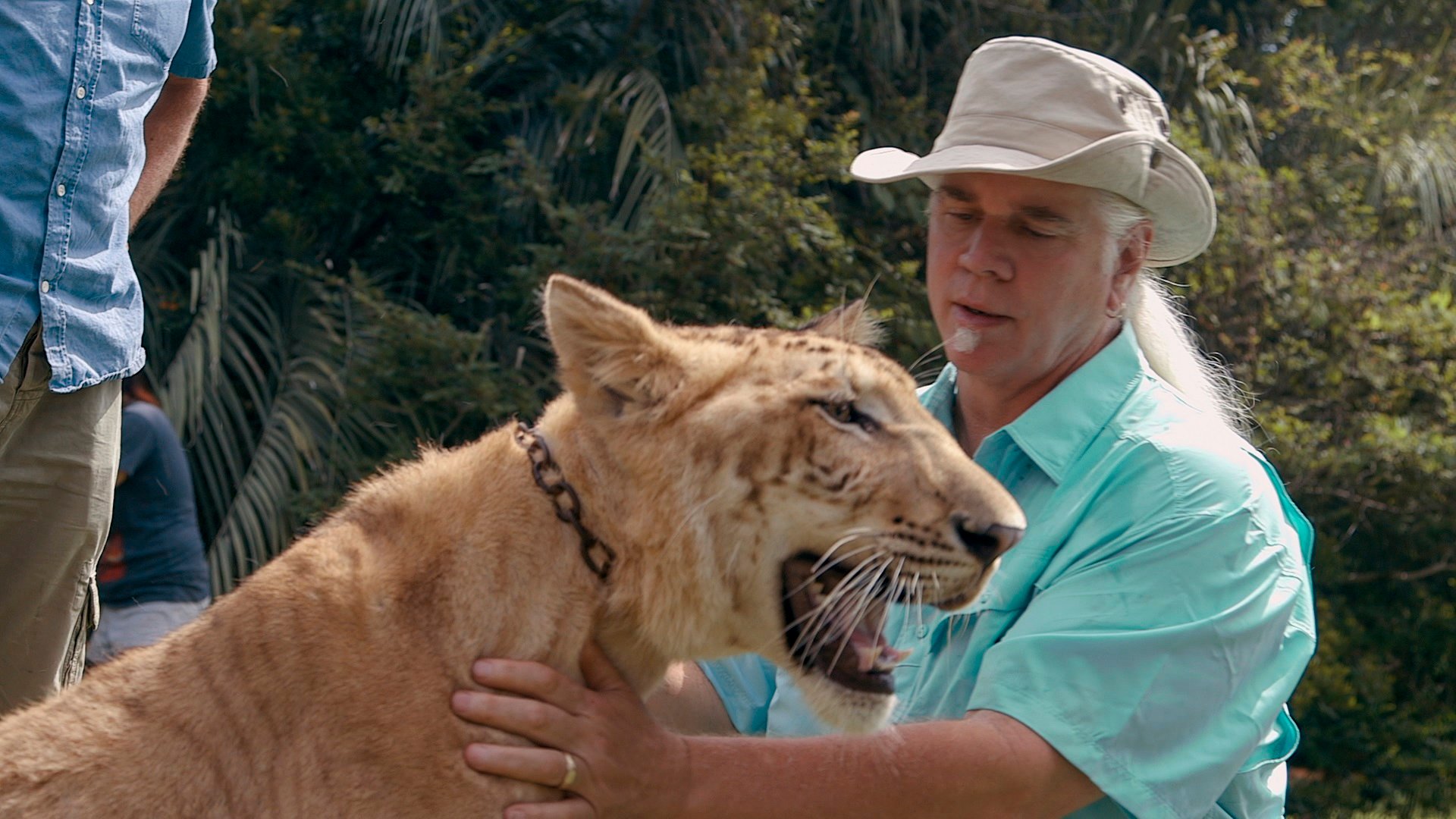 Doc Antle's women
One of the strangest things about Antle was the number of women that he had around him. In the documentary, some people called all of Antle's women his wives. Most of them came to Antle when they were young women and have stayed with him for decades. But Antle claims that none of those women are actually his wives.
"I'm not married," he told People. "My wife died 25 years ago in a car crash here in Myrtle Beach. I've never been married since."
He did admit to dating quite a few women, though.
"I certainly have lovely girls that I've met in my life who share time and opportunity with me, but they are by no means my wives," he said.
He also shot down the idea that he only has women working for him.
"If you look at the special, it appears that I do not have male help," he told the outlet. "Why is that? Well, there's 25 of us here. There [are] 12 men. Where the heck are they in that show?"
How does Doc Antle feel about 'Tiger King'?
Overall, Antle was not pleased with the way that he was portrayed on Tiger King.
"Remember, this is not a documentary," he said in an interview with TMX.news. "This is a salacious, outrageous ride through a television show produced to create drama, to just tie you into some crazy train wreck of a story between the feud of Carole Baskin and Joe Exotic, and the meltdown that ensued between two people who both are far too close to murder themselves, and I think a little bit of madness thrown in on their parts."
When he agreed to do the documentary, he said he was led to believe that it would be about saving wildlife in Africa, which turned out to be false.
"That endless portrayal of a program that he was doing with us was purely about a wildlife conservation show about our work that we're doing in Sumatra, Africa to save endangered species there," he said. "It was all about how the tigers that we have here have raised so much money that we've been able to go to Sumatra and create a new ranger station there … and that was the documentary that I worked on, and all of that stuff somehow found its way to the cutting room floor."
Baskin has also slammed the documentary for its false portrayal of her and the events that led to her husband Don Lewis' disappearance. Exotic, on the other hand, is quite happy with his newfound fame.