'Tiger King': Jeff Lowe Addresses Being Accused of Setting Up Joe Exotic
There was a time when Jeff Lowe and Joseph Maldonado-Passage, also known as Joe Exotic, were working together. But that soured and Lowe took over G.W. Zoo.
This was covered in Tiger King: Murder, Mayhem, and Madness and Maldonado-Passage accused Lowe of setting him up to go to prison. Lowe is now addressing this accusation.
Joe Exotic of 'Tiger King' was accused of multiple crimes
Lowe said he was tipped off by a cashier at his bank that Maldonado-Passage was being investigated in the Tiger King episode, "The Noble Thing to Do." That's because there was federal warrant to look into Lowe's bank account that Maldonado-Passage had access to. Lowe claimed the zoo owner forged his name on checks to take money from G.W. Zoo and put it toward his political campaign.
Lowe confronted Maldonado-Passage for this and it was filmed. He then kicked Maldonado-Passage out of the park. According to G.W. Zoo manager, John Reinke, Maldonado-Passage burned records before leaving with some of his animals.
Jeff Lowe cooperated with federal agents to help indict him
James Garretson claimed in the same episode that he was there when Lowe and Maldonado-Passage talked about hiring someone to murder Carole Baskin. Lowe said Maldonado-Passage wanted someone to "get her" while she was riding her bike. Lowe admitted to looking at where she rode her bike on Google Earth during this conversation.
Allen Glover claimed Maldonado-Passage tried to hire him to do it. In the end, Garreston became a confidential informant and figured out their plan. He then teamed up with Lowe.
Lowe revealed Maldonado-Passage paid Glover $3,000 to kill Baskin. Lowe was then recorded talking to Glover about getting paid to get immunity. Maldonado-Passage was sentenced to 22 years in prison and was found guilty of of violating the Lacey Act for falsifying wildlife records, attempting to hire someone to murder, and violating the Endangered Species Act
Maldonado-Passage claimed he was set up. "Allen is Jeff's right-hand man. That's what makes no sense to all this," Maldonado-Passage said. He later added, "But I knew something was going to come down sooner or later because Jeff and James was con-artist buddies. They record everything. Because that's how they blackmail you."
Lowe said they didn't snitch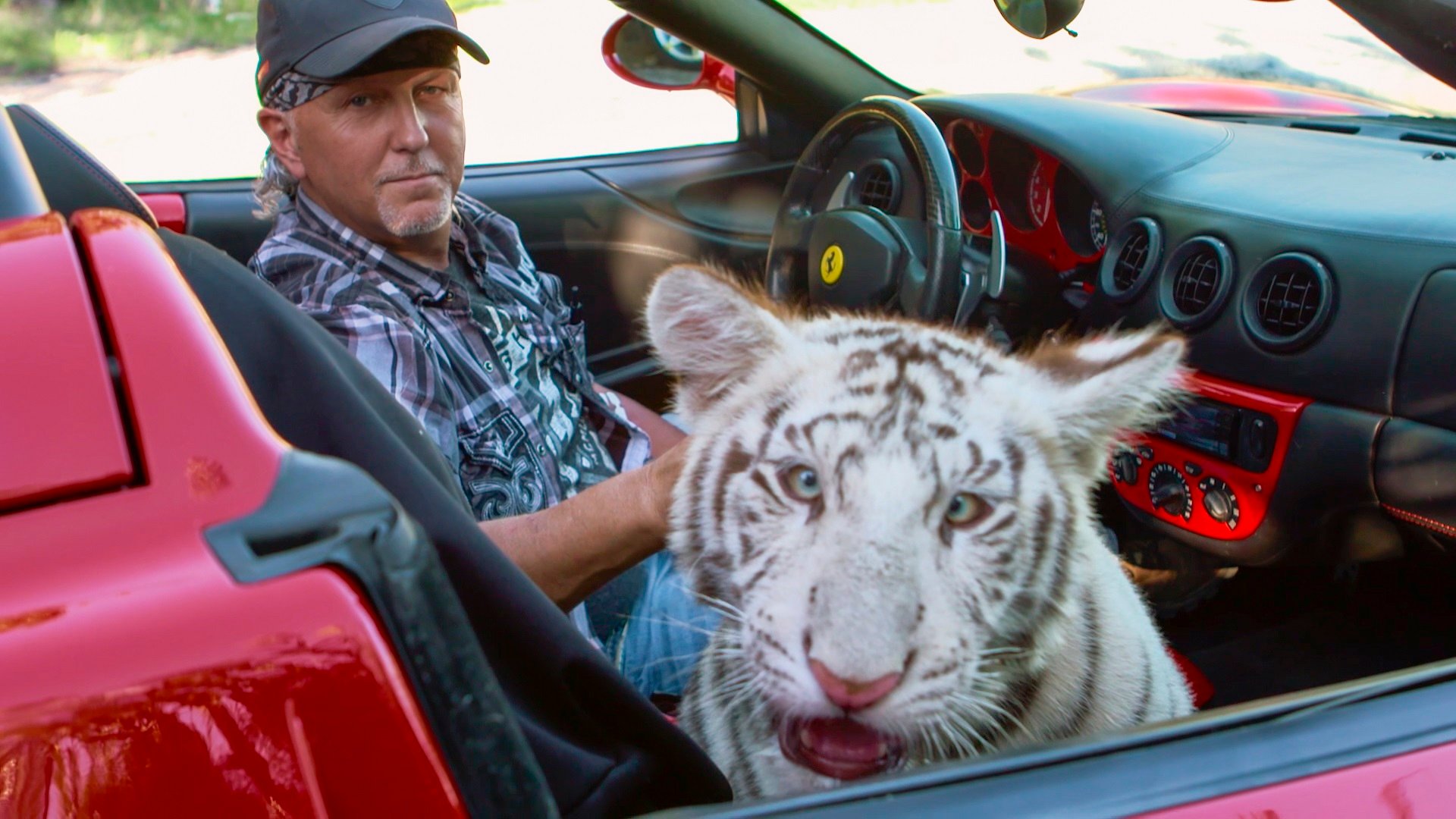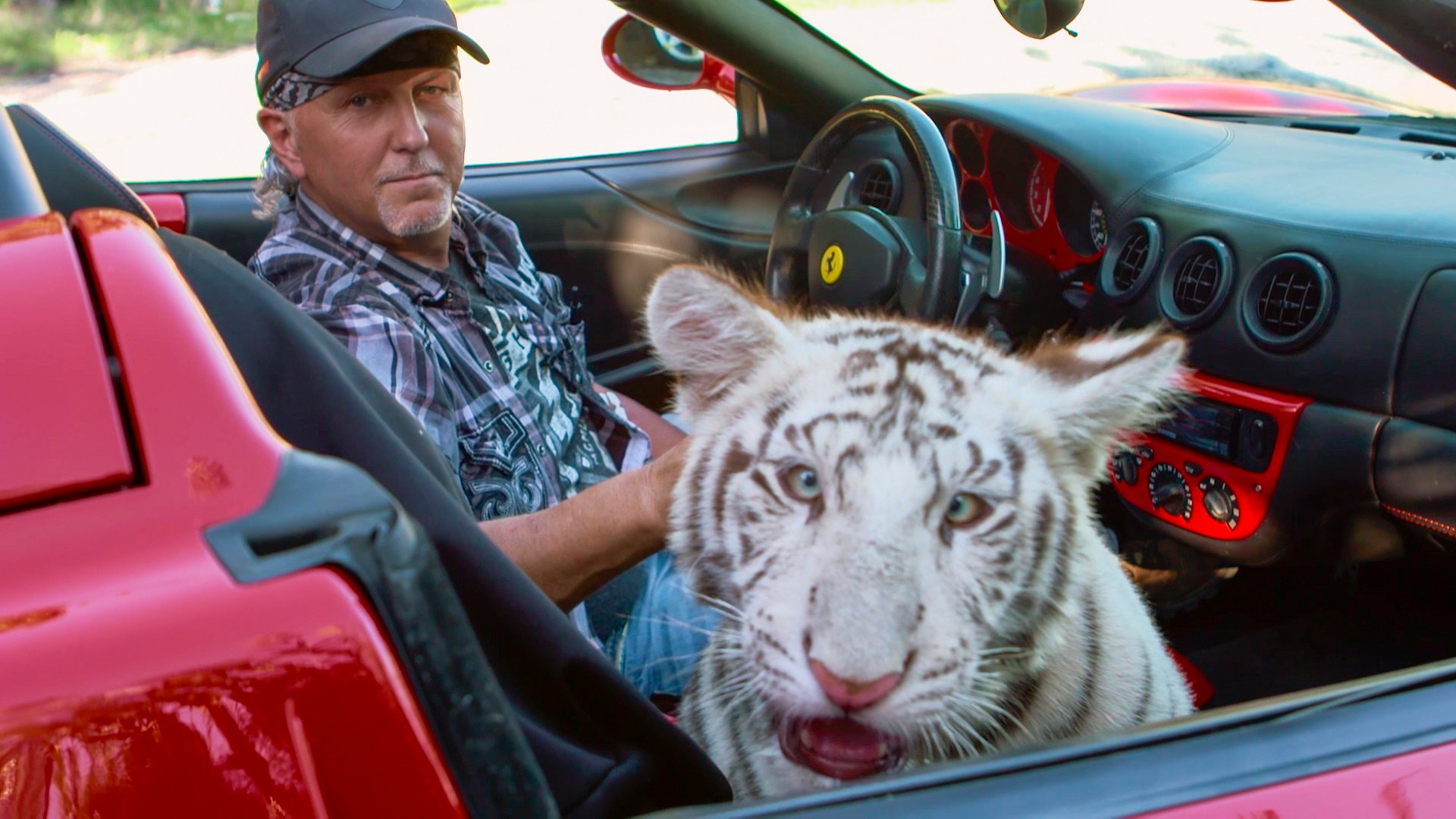 Lowe is now responding to the accusation that he and his wife, Lauren Dropla set up Maldonado-Passage to be arrested. "We did not do anything," he told Entertainment Tonight. "We did not rat on Joe. We did not snitch on Joe."
Lowe went on to talk about the accusation. "It's sad that people think that we set him up, but what we did was we protected ourselves," he said. "Lauren and I didn't do anything wrong, so I'm not about to take the fall for Joe's crimes."
He then explained his reason for turning on his former business partner. "When the feds started investigating Joe and we were tipped off by the confidential informant… we knew that we had no choice. We had to tell them what we knew," he said. "We handed them over our cell phones, our bank accounts, whatever they asked for we gave them, cooperated fully."
Lowe is another participant that isn't happy about the Netflix series. He said he "absolutely" feels like he was exploited and they weren't accurately portrayed.