'Tiger King': Jeff Lowe Gives More Details About His Fight With Joe Exotic Over Checks
The Netflix series, Tiger King: Murder, Mayhem, and Madness focused on Joseph Maldonado-Passage, also known as Joe Exotic, and his feud with Carole Baskin.
He also had a falling out with Jeff Lowe, who accused him of forging his name on checks. Lowe went into more detail about his fight with Maldonado-Passage.
Joe Exotic of 'Tiger King' is currently in prison
Maldonado-Passage went from Greater Wynnewood Exotic Animal Park or G.W. Zoo owner to going to prison. He was sentenced to 22 years in prison for multiple crimes.
He was found guilty for two counts of hiring someone to murder, eight counts of violating the Lacey Act for falsifying wildlife records, and nine counts of violating the Endangered Species Act, according to the Department of Justice's release.
His former business partner, Lowe accused Maldonado-Passage of embezzling money by forging his name on checks before he went to prison. He was filmed confronting Maldonado-Passage about it in the series.
He denied setting up Maldonado-Passage
Maldonado-Passage accused Lowe of setting him up in the series. Allen Glover claimed Maldonado-Passage tried to hire him to kill Baskin. The zoo owner had something to say about that.
"Allen is Jeff's right-hand man. That's what makes no sense to all this," Maldonado-Passage said. He later added, "But I knew something was going to come down sooner or later because Jeff and James was con-artist buddies. They record everything. Because that's how they blackmail you."
Lowe and his wife, Lauren Dropla talked to Entertainment Tonight about confronting Maldonado-Passage. He claimed didn't set up Maldonado-Passage.
"It's sad that people think that we set him up, but what we did was we protected ourselves," he said. "Lauren and I didn't do anything wrong, so I'm not about to take the fall for Joe's crimes."
Lowe talked about confronting him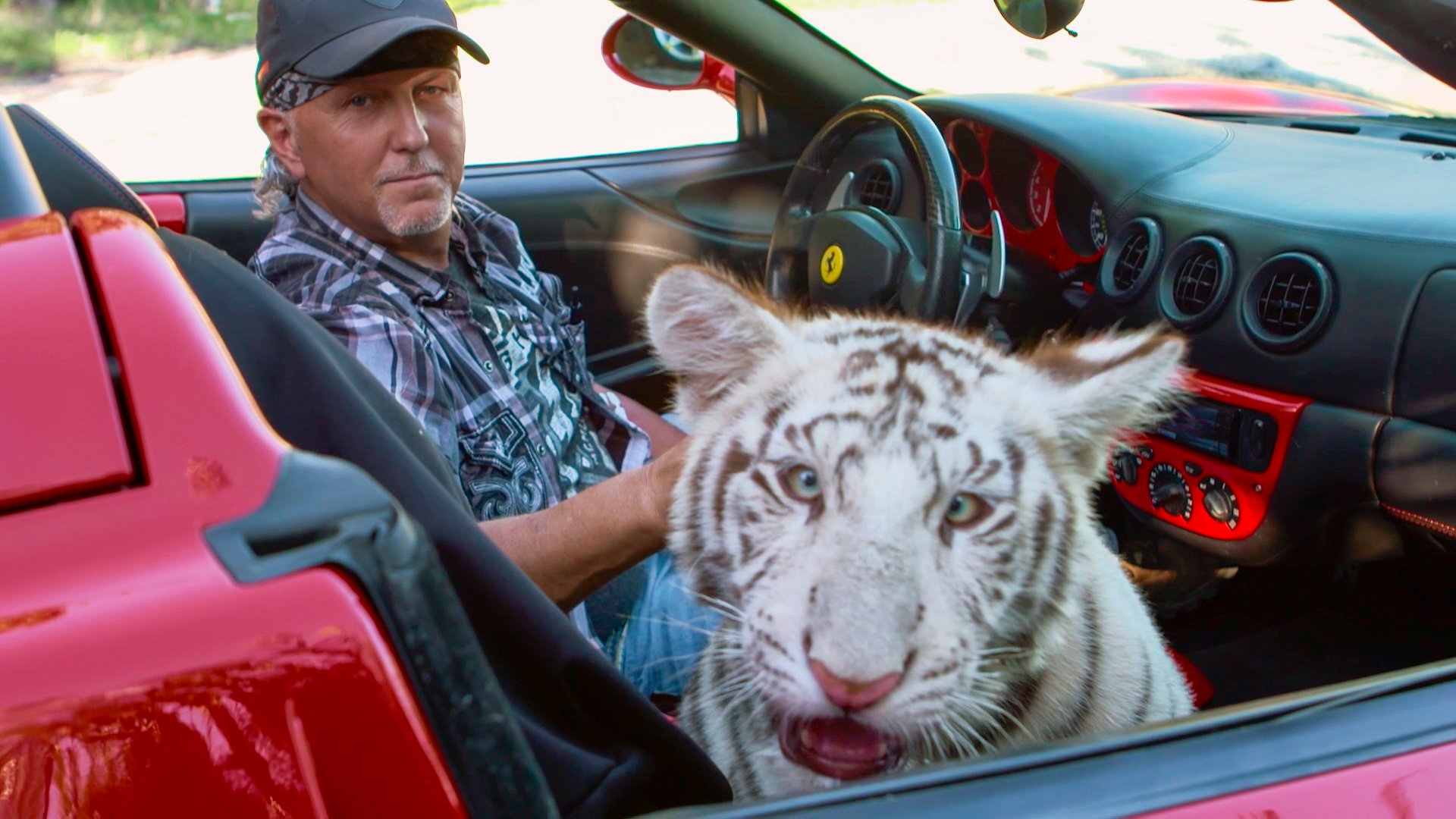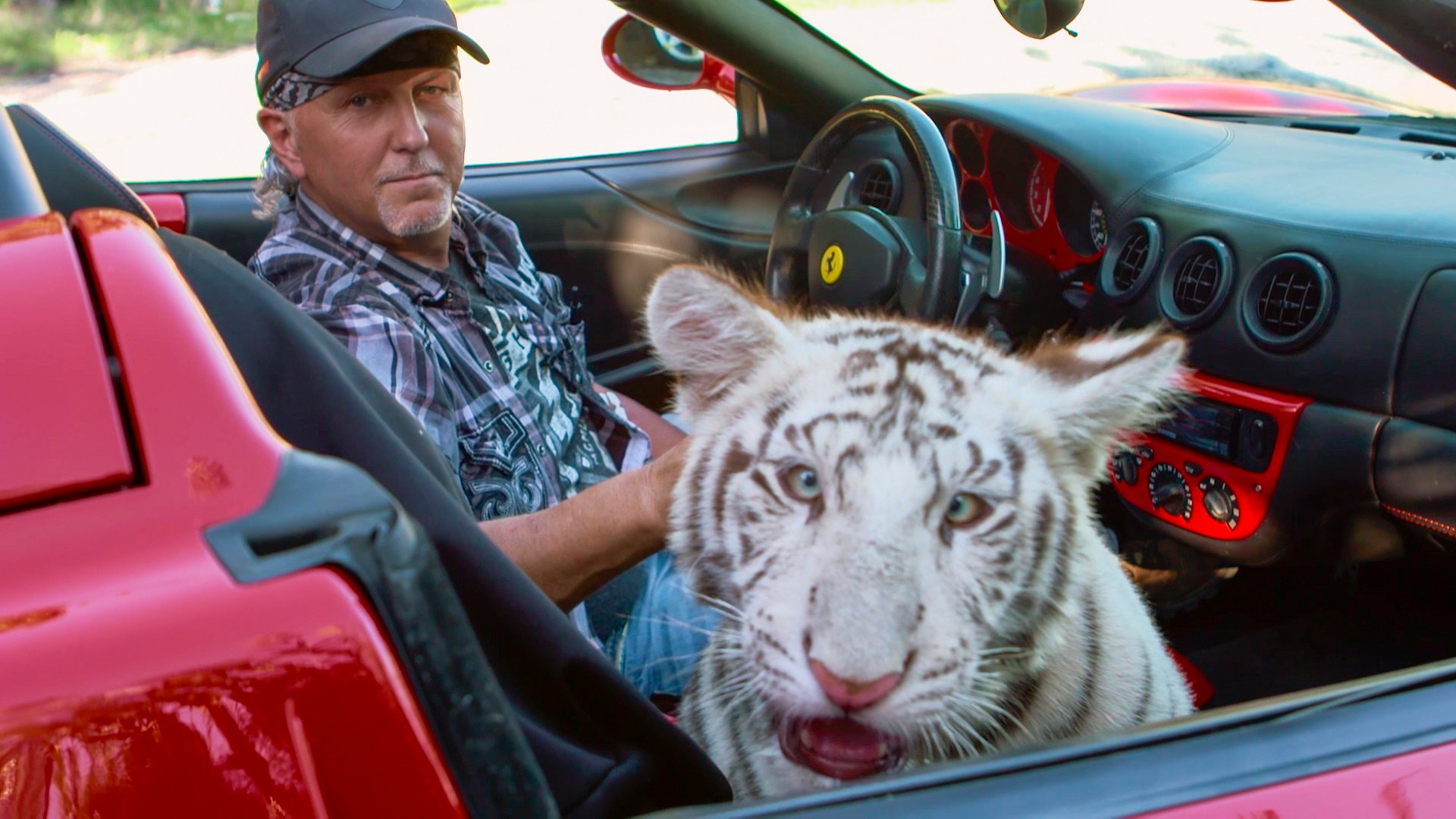 Dropla claimed the zoo owner had a big reaction to being confronted."We were already planning to confront Joe that day… As soon as I opened the door, Joe came busting in and he actually pushed me up against the wall with the door and it just went off from there," Dropla said. "So I just automatically started recording. I said, 'We need to cover our a**.'"
Lowe thinks that recording is what helped him and his wife legally. "That is I think effectively what saved us from the scrutiny of the federal investigators. Because, initially, I would have been a suspect in cub trafficking because my name was on the park and Joe was breeding all these cats here and selling them," Lowe said.
He still claims they were only trying to help Maldonado-Passage. "You see all these beautiful animals, knowing that someone like Carole Baskin was going to possibly get all of them," Lowe said. "I didn't want that to happen… We did not want her getting a hold of these tigers because she would have either made money or figured out a way to put them down."
Lowe now owns the G.W. Zoo. He revealed that a new episode of Tiger King will be released on Netflix. It will act as a reunion for many people in the series.