'Tiger King': Jeff Lowe Is Opening a New Zoo for Joe Exotic's Animals
Jeff Lowe is opening a new zoo where he will move 'Tiger King' Joe Exotic's animals after Carole Baskin takes over Exotic's zoo.
Fans of Tiger King: Murder, Mayhem and Madness got a real life sequel in the ongoing battle between Carole Baskin and Joseph Maldonado-Passage, aka Joe Exotic. Courts found in her favor in her trademark infringement case against Maldonado-Passage and awarded her his zoo property. That means Jeff Lowe and his wife Lauren have 120 days to vacate.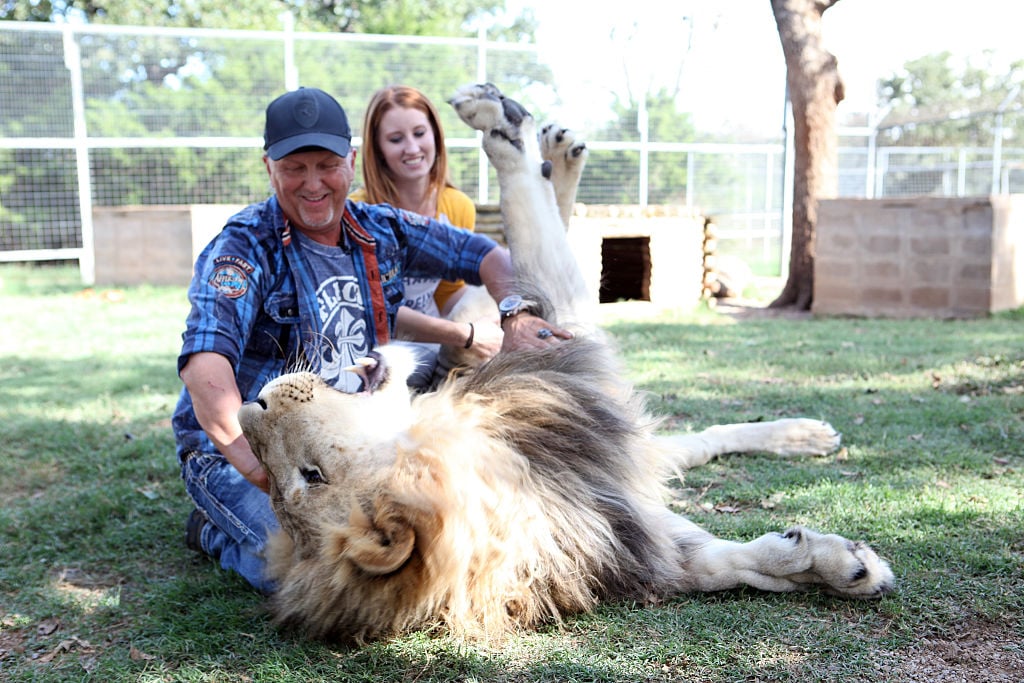 The Lowes are ready for this. They spoke with ET.com on June 2 to discuss their plans to open a brand new zoo in Oklahoma and move all their animals there. Here are the details. 
The Lowes were planning to leave the 'Tiger King' zoo before Carole Baskin won it
As soon as the Lowes became involve with Maldonado-Passage's zoo, they had trouble with Baskin. That gave them time to plan this move.
"We have anticipated this for almost two years," Jeff Lowe said. "As soon as we came into the picture, Carole kind of automatically wrapped us under the same umbrella as Joe. She tried to get me included in his judgment for $1 million. I think she suspected I could pay it when Joe never could. So she fought long and hard and wasted a lot of money to get me named in her lawsuit. It ended up, we knew this was happening. We'd been prepared for it."
The Lowes have already found a location in Thackerville, Oklahoma for their new zoo.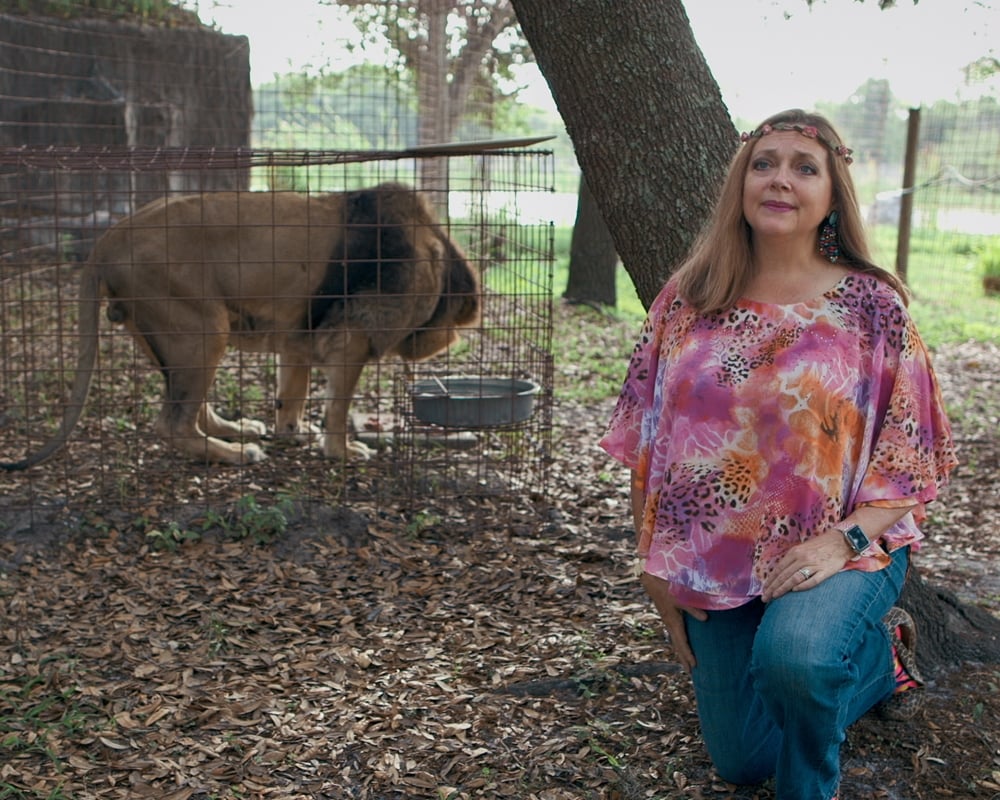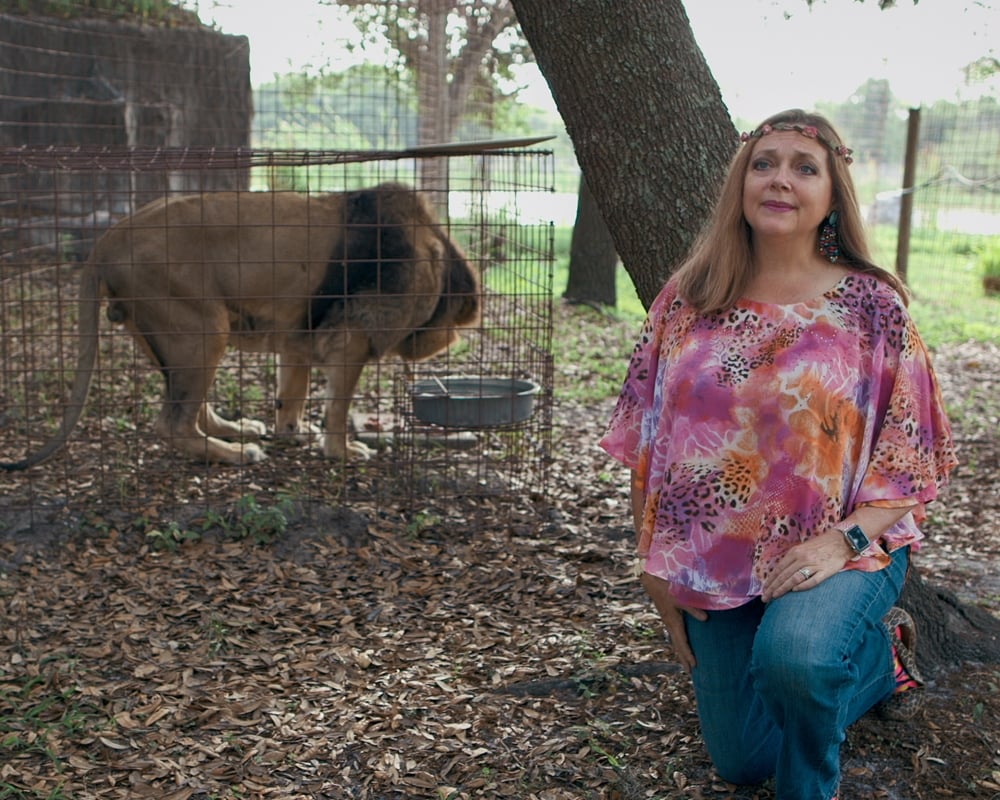 "That's why we went down to Thackerville and acquired the new land and started building the new zoo," Jeff continued. "It's always been our intention to leave this place. We don't particularly like it here because of its geographical location. It's not a great place for a business. It was poorly constructed so we're happy to let her have it."
The new zoo will help the Lowes escape 'Tiger King'
Tiger King made the Lowes celebrities, but that's not really what they're after. They just want to take care of the tigers, so this move couldn't come soon enough.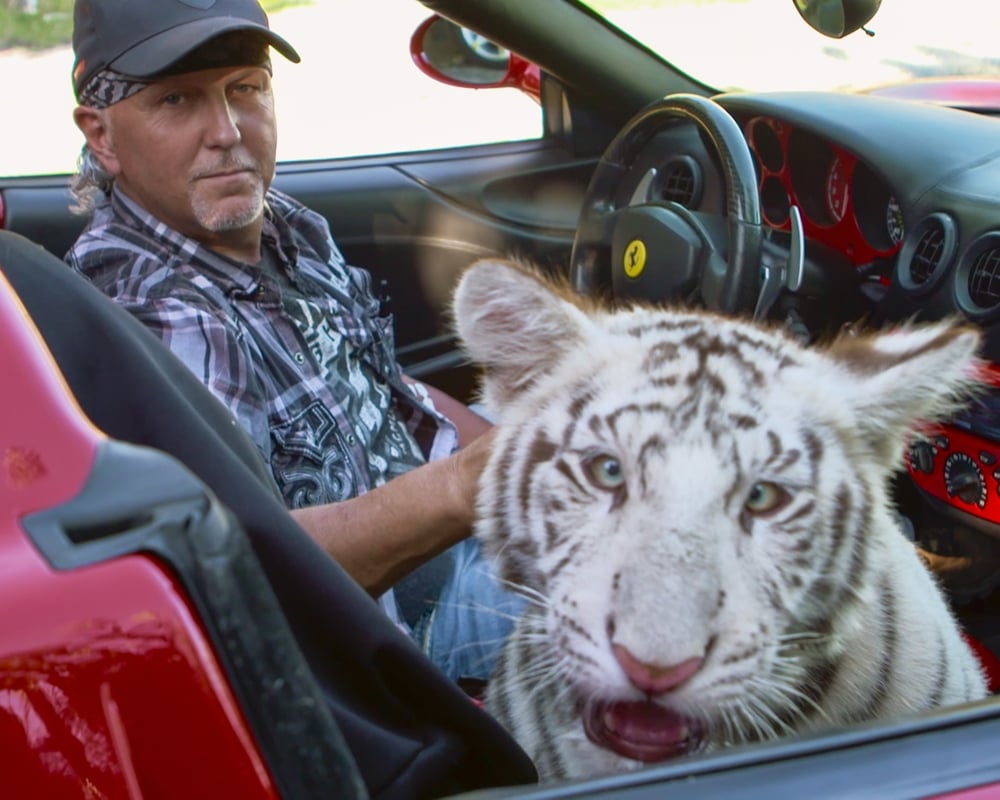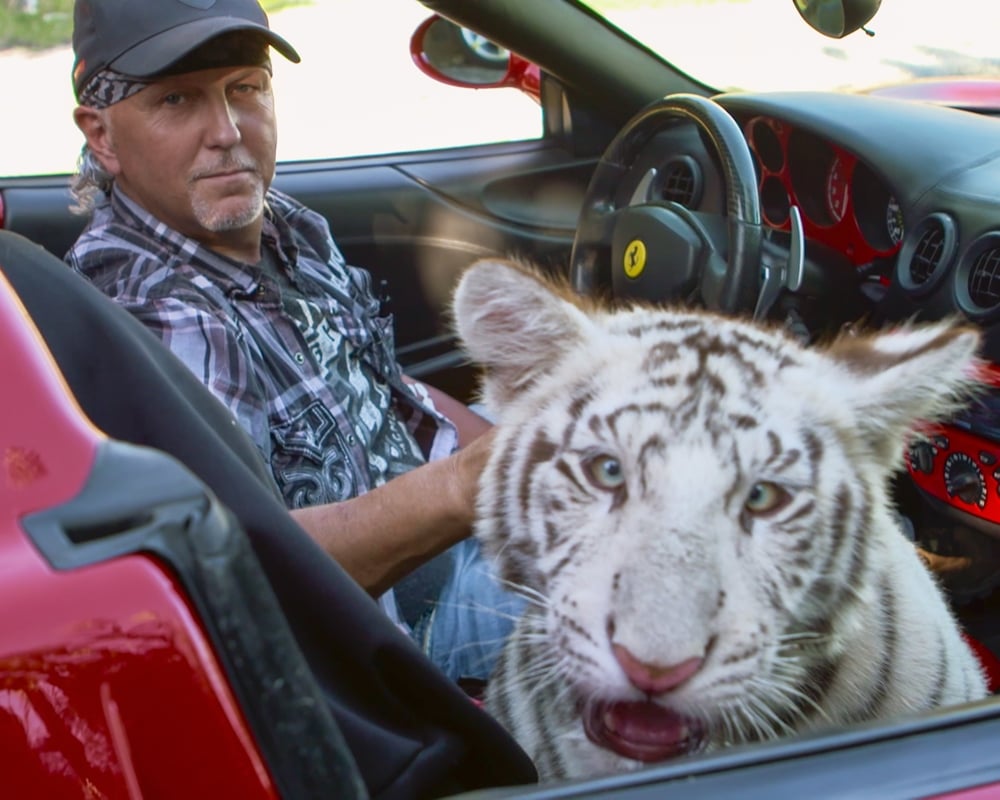 "What took so long?" Lauren Lowe said. "We had already planned to be moving anyway, to go down in Thackerville and leave this place because there are so many skeletons here. Joe's skeletons and it's good to leave it all behind. We want a fresh start for the animals, and for us and for everyone else. This is the best way to do it, so let her have it. She'll feel right at home."
It's a good move for Joe Exotic's tigers too
Tiger King began as a documentary about big cat conservation. The filmmakers just stumbled into Maldonado-Passage's crimes. The Lowes still care for tiger conservation, and they think Thackerville will be way better for Maldonado-Passage's animals.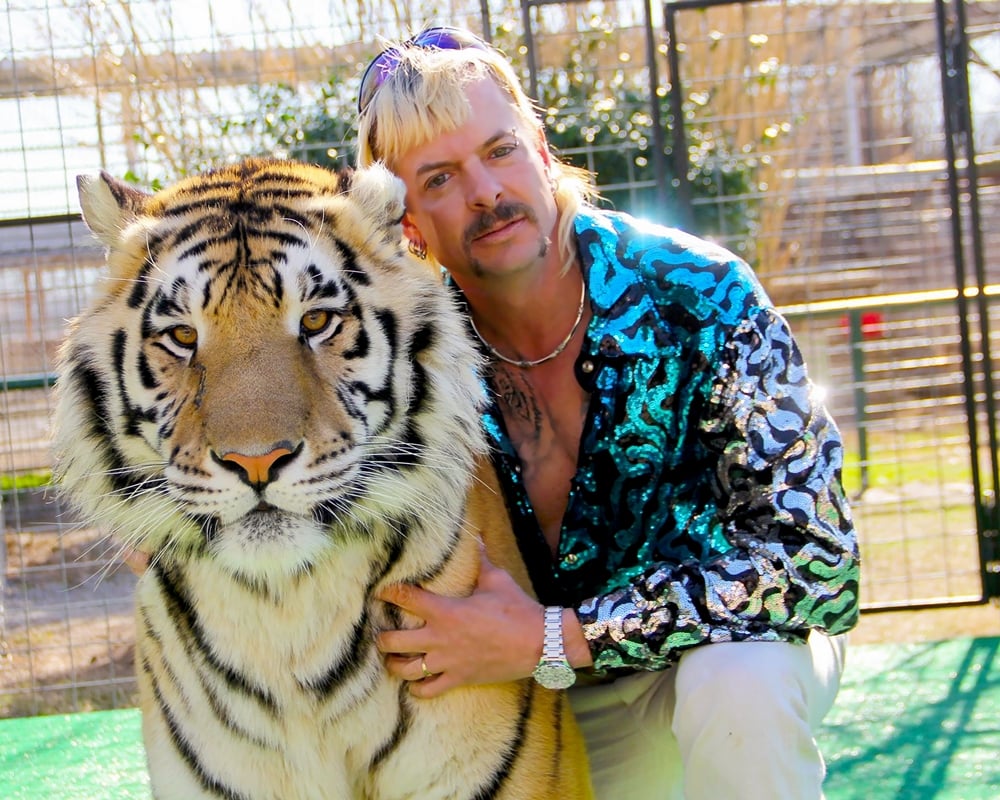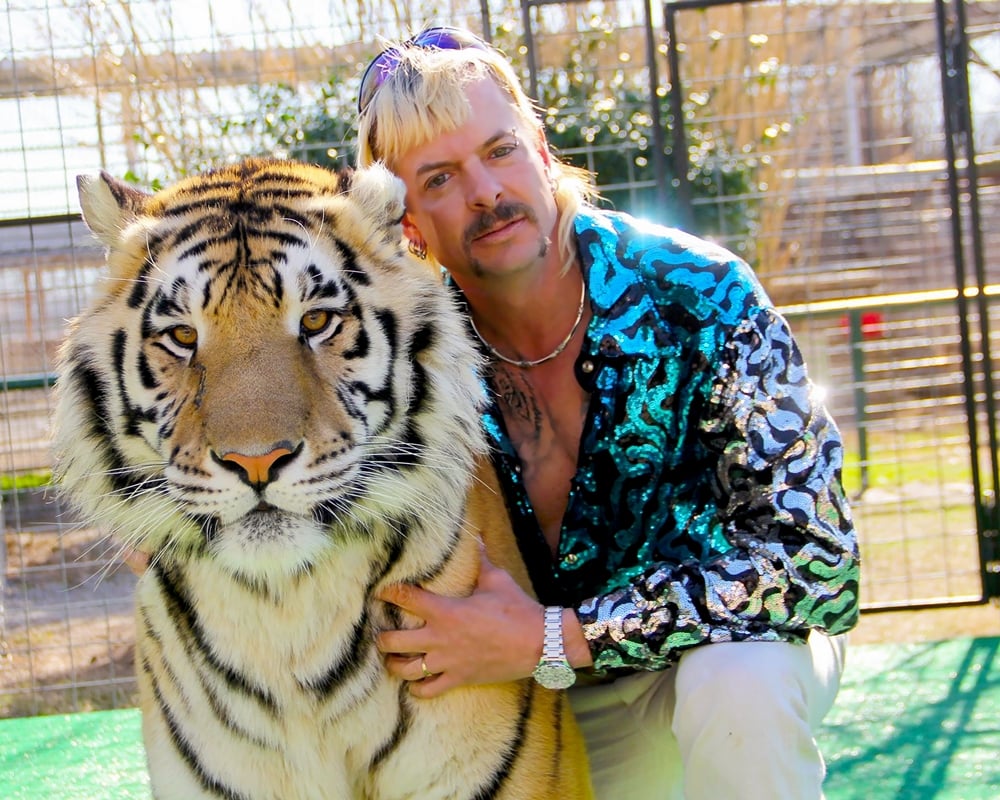 Joe built this as a speed breeding facility. It wasn't built for the long care life of a tiger. The cages are too small. The cages are kind of barren. The new place, everything is huge. We have trees in enclosures. It's just going to be so much more peaceful for the animals. That's more so why we're anxious to get out of here. We can't wait to see the animals take their first steps into these enclosures. Some of these guys have been locked in 20 x 20 cages for 10 and 15 years. He just didn't care. Our philosophy is we don't care about the TV show. We don't care about Carole Baskin. We care that these animals finally get the life they deserve. That's why we're anxious to get down to Thackerville.

Jeff Lowe, interview with ET.com, 6/2/2020