'Tiger King': Jeff Lowe's Had A Lot Of Legal Drama — Including That Time Prince Sued Him
'Tiger King' star, Jeff Lowe has had legal troubles for years. Here's a look at what happened, and how Prince got involved in the mess.
Who knew that when Netflix released Tiger King: Murder, Mayhem, and Madness, it'd become such a hit? The wild docuseries about the world of exotic cats is almost too much to handle. One of the key players in the seven-part series is that of Jeff Lowe. Lowe had a hand in Oklahoma zookeeper, Joseph Maldonado-Passage (aka Joe Exotic) incarceration. Remember that whole alleged plot to kill Carole Baskin thing? Anyway, there's a lot more to his story — including past legal woes we'll try to unpack.
Jeff Lowe was convicted of mail fraud long before 'Tiger King' fame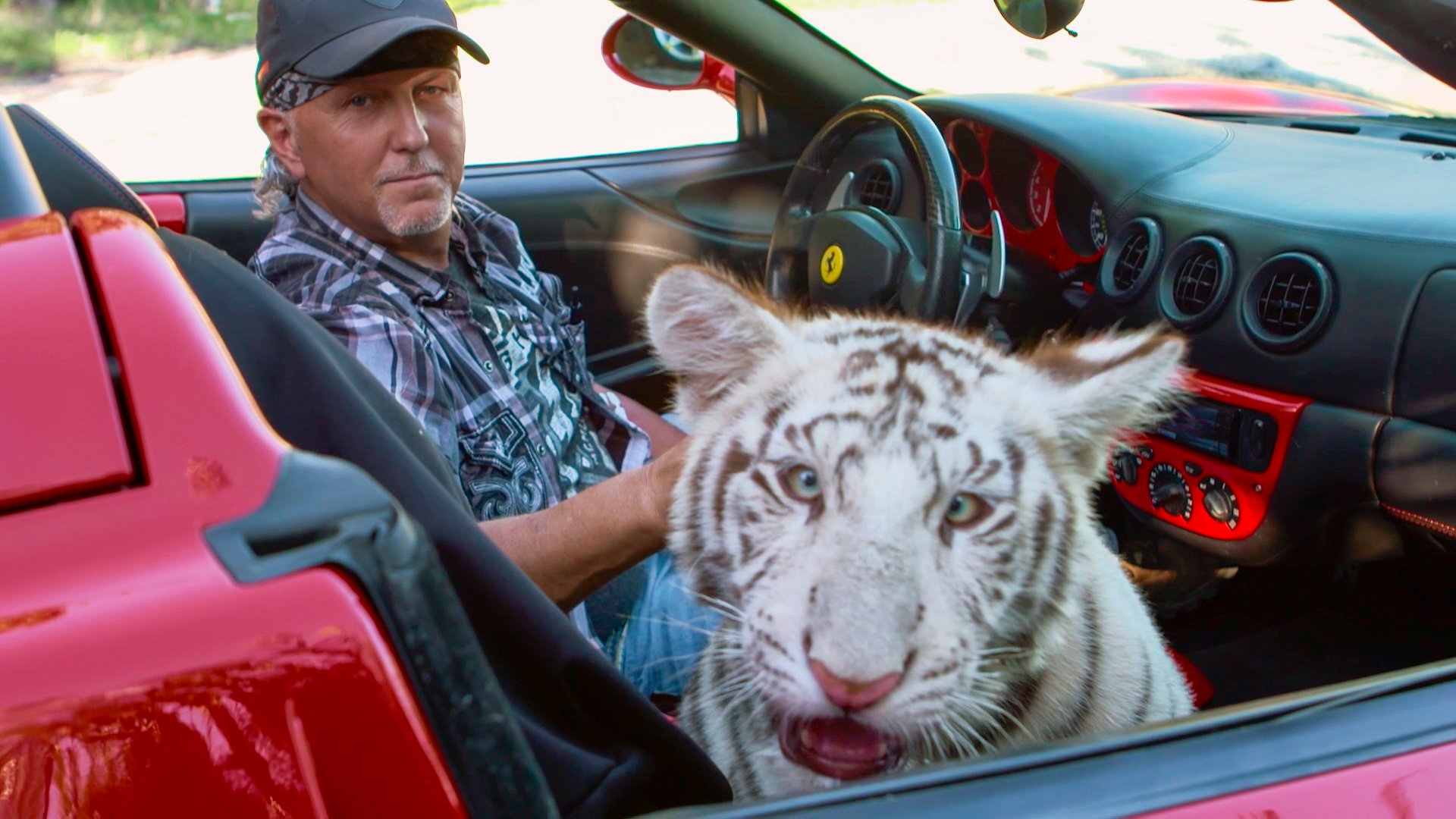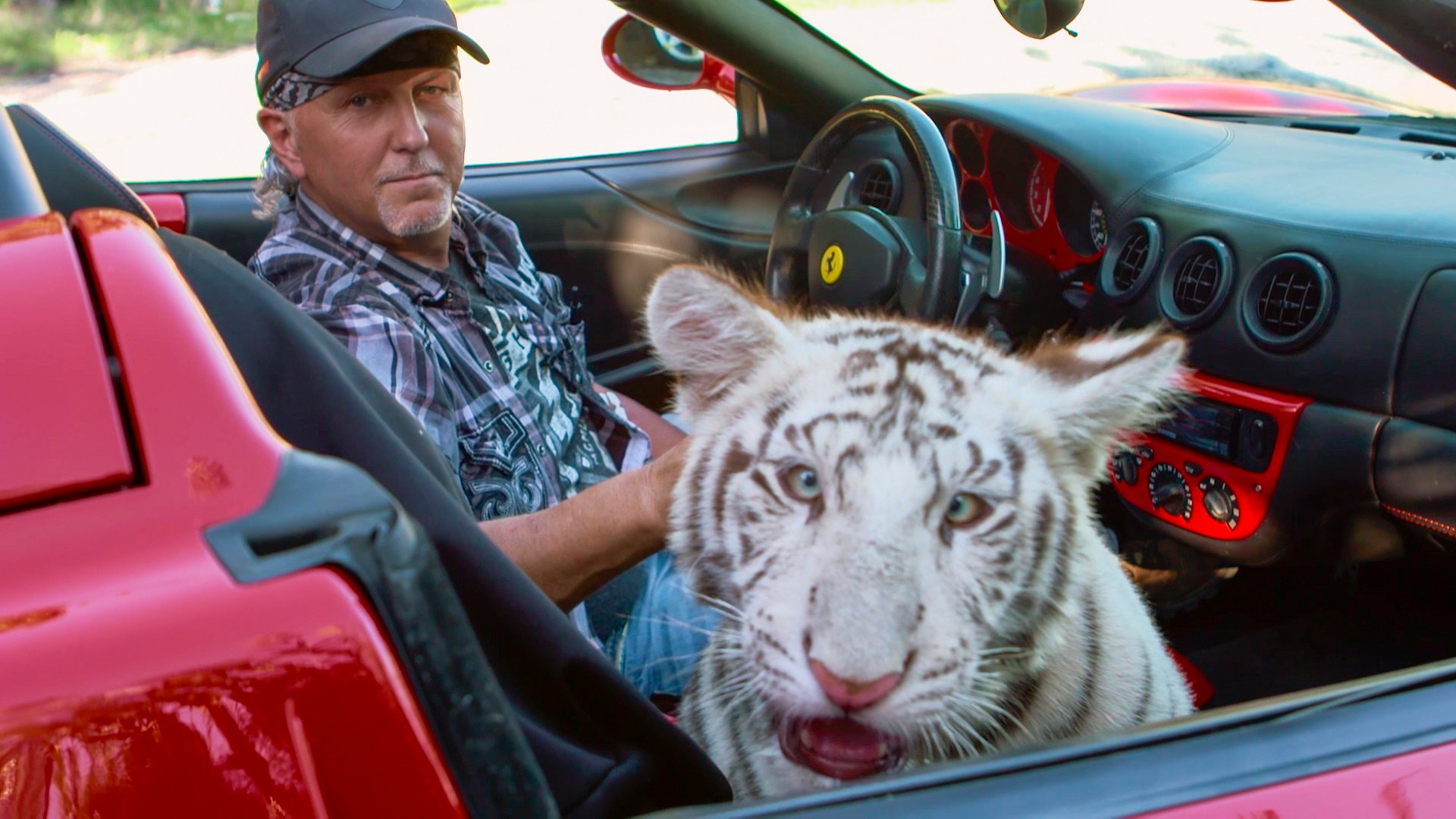 While the majority of Tiger King focused on G.W. Zoo owner, Joseph Maldonado-Passage (aka Joe Exotic), there's a lot to unpack with another star of the docuseries, Jeff Lowe.
Before helping Maldonado-Passage out of his mess, Lowe had his fair share of legal issues. The incidents go back to the mid-2000s. In 2008, the [then] Beaufort Liquidation owner pleaded guilty to mail fraud, Digital Spy stated.
His conviction originated from "Lowe posing as an employee of Citizens Opposed to Domestic Abuse to get more than $1 million worth of goods for a fraction of their value."
At the time, Lowe called the case "nonsense." He then referred to the case a year later as "even more of a crock" as he faced new charges for violating a zoning ordinance for displaying exotic cats.
"I was never arrested," Lowe said at the time. However, in 2007, Lowe was indicted on four counts of fraud, accused of "falsely acquiring goods meant for CODA between 2003 and 2005, and selling them in his warehouse."
Lowe pleaded out in exchange for "detailed financial information to the United States Probation Office." The agreement also ordered Lowe to make a sizable donation to CODA, according to court records.
Lowe's legal woes continued for years
Lowe's liquidation store later became the basis for more trouble when he allegedly operated without a business license, according to the Charlotte-Mecklenburg County tax office.
That aside, Lowe also faced criticism for displaying his exotic cats at his store in which residents complained, Deputy county administrator, Josh Gruber, said at the time. The Beauford Gazette previously reported that Lowe held a license that allowed him to show cats at one location. However, Lowe did not disclose other locations in which the cats were shown.
Prince once sued Lowe for selling merchandise
In 2007 Prince, the musician, sued Lowe for allegedly selling clothing with Prince's trademark symbol. This contradicts Lowe's version of working "with" Prince, via Lowe's zoo website under "Meet the CEO."
Lowe's G.W. Zoo website, it turns out, has been scrubbed of any Joe Exotic mentions, though the MEET THE CEO section revealed a locally angled treat: 
The bio reads: "Later in his life, Jeff went on to work with Robbie and Evel Knievel, as well as the musician Prince and several other famous faces."
Dale Atkins from Prince's legal team previously told the City Pages: "The thing about him [Lowe] working with Prince… I'm not gonna call him a liar, but based on any information I have, he never worked for Prince – unless you call getting sued working for him."
The case was settled out of court.
What about Lowe's 'pay-to-play' cub-petting?
Some of Lowe's "pay-to-play" cub petting is shown in Tiger King. The "business" operates by way of putting cubs into a suitcase, and rolling them to "customer suites."
Lowe was arrested (for failing to appear), surrendered the cubs, and paid $10,000 restitution for their care.
Lowe's next business venture went sour
When Lowe teamed up with Tiger King star, Tim Stark, to open a zoo on the Texas border, Stark argued Lowe wasn't putting up enough money or doing any of the work.
In Feb. 2020, the USDA revoked Stark's license ruling Stark "willfully violated the AWA (Animal Welfare Act) on multiple occasions" and that "the gravity of such violations was great," according to the Courier Journal).
The two are about on as good of terms as Lowe and Maldonado-Passage (not good). Furthermore, Lowe wrote in a now-deleted post: "I will always believe that our biggest contribution to the animal kingdom was helping the feds take down monsters like Joe Exotic and Tim Stark."
Regardless of Tiger King's popularity, it's clear the only real losers here are the animals.