The 'Tiger King,' Joe Exotic, Has New Adult Toys and You Need to Get Them Now
The so-called "Tiger King" may be going through some things right now. But, at least Joe Exotic can enjoy a new line of toys made for adults that just came out. These toys are adorable and a must-have if you're a toy collector.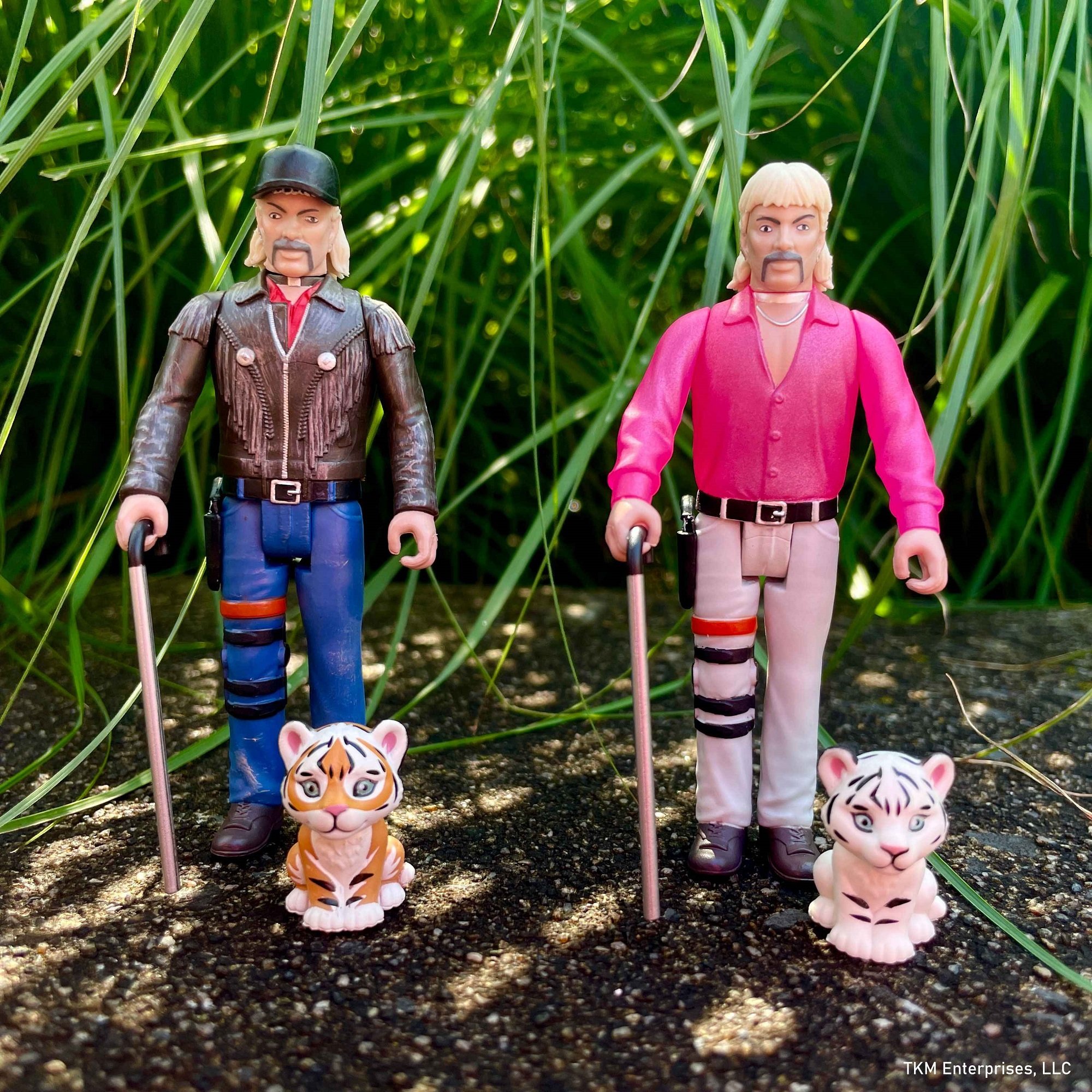 The Tiger King toys are made by Bigshot Toyworks
Bigshot Toyworks dropped a press release about the new Tiger King "adult toys." They make it clear that it's "not that kind of adult toy."
But Joe Exotic is honored in his most infamous incarnation. Each toy comes in at just under four inches and is officially licensed by "the man" himself. The packaging also features the catchphrases made popular in the Netflix documentary.
Other officially licensed products include cereal, barbecue sauce, and meat seasonings. They're all available for purchase on the FYE website.
Joe Exotic is about to be resentenced
While "The Tiger King" is enjoying a bit of success with these toys, he's not exactly having an easy go of it otherwise. On July 14, The Oklahoman reported that Joe Exotic had his murder-for-hire sentence thrown out. Initially, he was sentenced to 22 years for his role in hiring a hitman to murder his longtime rival, Carole Baskin. Unfortunately, the three-judge panel upheld the actual conviction.
But the beleaguered tiger trainer — whose real name is Joseph Maldonado-Passage — hopes he can get a pardon from President Joe Biden. He previously petitioned Donald Trump for a pardon but was unsuccessful.
"Now would be a good time for President Biden to say enough is enough and sign my pardon, and become a world hero before all the proof comes out of just how corrupt this case really is," he said.
He's also a newly single man
If he does manage to get out of prison, the Tiger King will have to look for a new husband. Back in March 2021, Entertainment Tonight revealed that Dillon Passage and Joe Exotic are "seeking a divorce." The pair have been married for three years.
"This wasn't an easy decision to make but Joe and I both understand that this situation isn't fair to either of us. It's something that neither of us was expecting but we are going to take it day by day," Passage said on his Instagram, according to the outlet.
"We are on good terms still and I hope it can stay that way. I will continue to have Joe in my life and do my best to support him while he undergoes further legal battles to better his situation," he concluded.