'Tiger King:' John Finlay Might Not Have Been Married to Joe Exotic After All
There are plenty of twists and turns surrounding Joe Exotic's life, each of them explored in the Netflix documentary series, Tiger King: Murder, Mayhem, and Madness. One of the people highlighted during the show, John Finlay, opened up about his relationship with Joe Exotic. Or rather, his lack thereof a marriage. Here's what we learned about John Finlay and his relationship with Joe Exotic.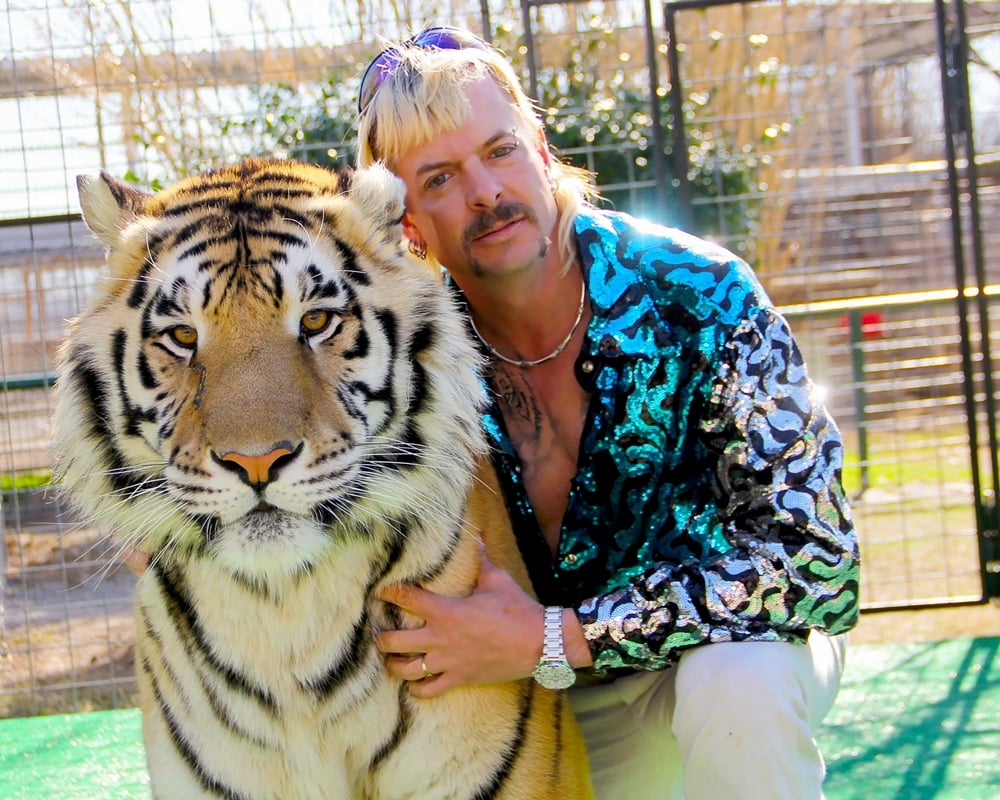 John Finlay was a player in the Netflix documentary series 'Tiger King'
There was plenty of drama in Joe Exotic's professional life, as there was drama in his personal life. Most of this was addressed in the Netflix original series, Tiger King: Murder, Mayhem, and Madness, where viewers met all of Joe Exotic's husbands. That includes John Finlay, who has since revealed he identifies as straight.
John Finlay has not shared when he plans to marry his current partner, although some fans hope for at least one happily ever after from this story. Joe Exotic, on the other hand, is still married to Dillon Passage. It's Dillon who offers him emotional support, as shown during the documentary series. 
Was John Finlay ever married to Joe Exotic?
During the documentary series, fans saw Joe Exotic and his two partners get "married" while dressed in pink. Although the ceremony ended with a kiss, (and some confused viewers,) John Finlay later shared during an interview that his marriage with Joe Exotic was never legal.
According to Buzzfeed, "In a recent interview with David Spade, who's also obsessed with the show, John said, 'Right now I have a fiancé. But just to clear the record, me and Joe were never legally married. Ever.'"
The wedding and the outfits were, allegedly, all Joe's idea. They were great friends, John Finlay confirmed, but all they were was friends. In fact, John Finlay shared during the documentary that he was never gay. Currently, he is engaged to a woman.
"The girl I ran off with, we had a kid, we spent three years together. We never got engaged, never got married, anything like that," he continued during the interview. Fans also learned a little more about Jon Finlay in the additional episode, titled "The Tiger King and I."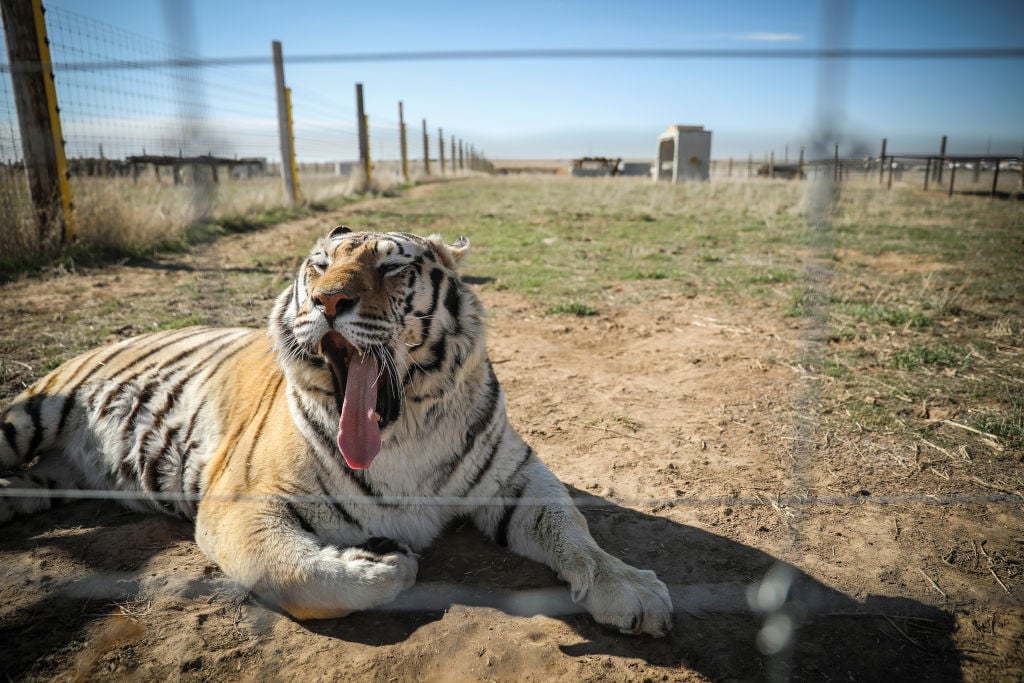 In the added episode of 'Tiger King,' John Finlay updated viewers on his life since the premiere
Since their divorce and Joe Exotic's incarceration, John Finlay has since distanced himself from his relationship with Joe. In fact, during one segment, fans saw the character remove his tattoo which read "Private Property of Joe Exotic." He even commented on what was excluded from Tiger King.
"I've been six years clean since all that was aired. I was never married to Joe or to my baby's mama — we're engaged now," John Finlay shared during an interview with Variety. "They never showed that because they knew I was engaged at the time. They never showed that tattoo fully done. They never showed what it was like to be around the animals or anything. They just focused on the drama."
The first season of Tiger King: Murder, Mayhem, and Madness is available for streaming on Netflix.