'Tiger King': Mega-Reward Offered for Information About Carol Baskin's Missing Husband Don Lewis
'Tiger King' star Carole Baskin is back in the news. A reward has been issued for information on the disappearance of Baskin's second husband Don Lewis.
The family of Carole Baskin's missing husband Don Lewis raised money for anyone with information regarding his whereabouts. The story resurfaced in the seven-part docuseries Tiger King: Murder, Mayhem, and Madness, bringing new light to the cold case.
'Tiger King' re-launched Don Lewis's cold case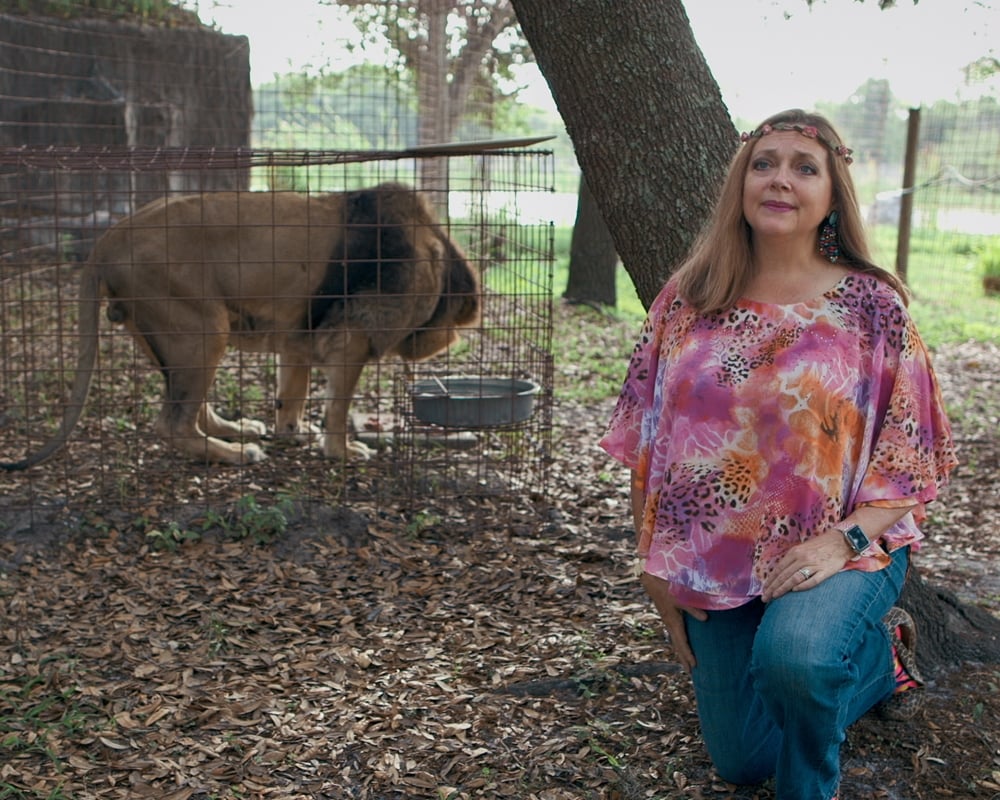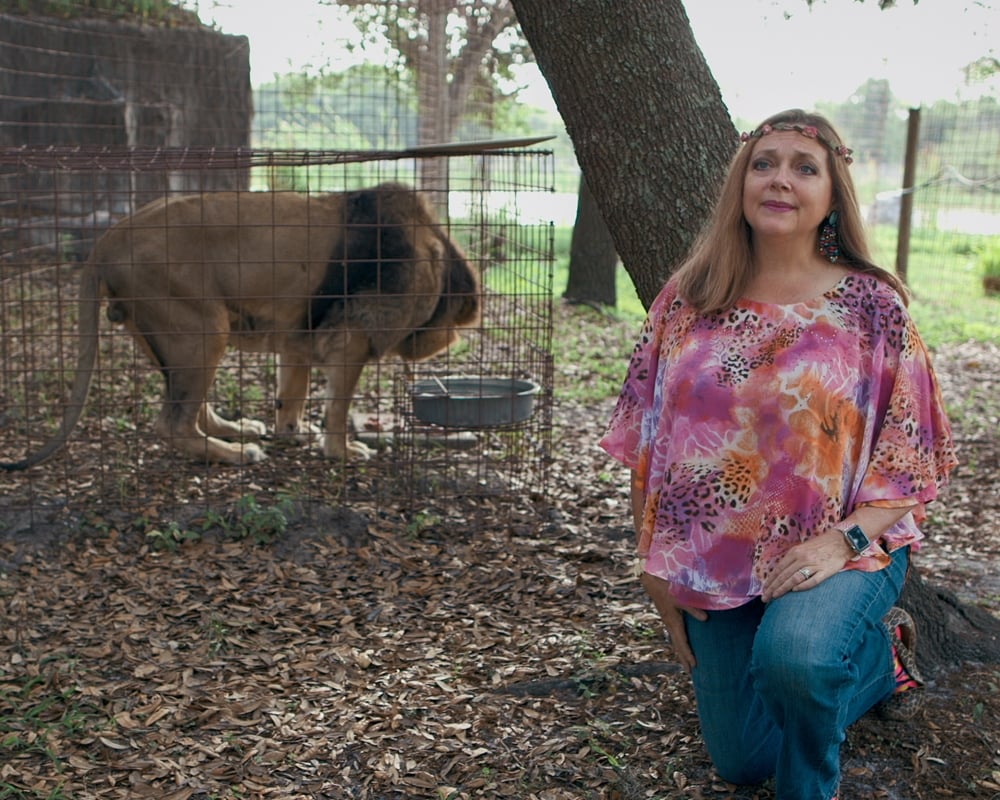 One big question that remains long after the rise and fall of Tiger King is, "what happened to Don Lewis?" The millionaire husband of Big Cat Rescue co-owner Carol Baskin was last seen on Aug. 18, 1997 — the day before a scheduled trip to Costa Rica.
Lewis was declared legally dead in 2002, but Hillsborough County Sheriff Chad Chronister is re-evaluating facts surrounding the case and does believe foul play was involved.
Fans of Tiger King were quick to circulate memes suggesting Baskin's involvement in Lewis's disappearance, including theories that Lewis was fed to the couple's rescue tigers. Chronister said there hasn't been sufficient evidence to name suspects — including Baskin — thus far.
Lewis's family to offer a hefty reward for information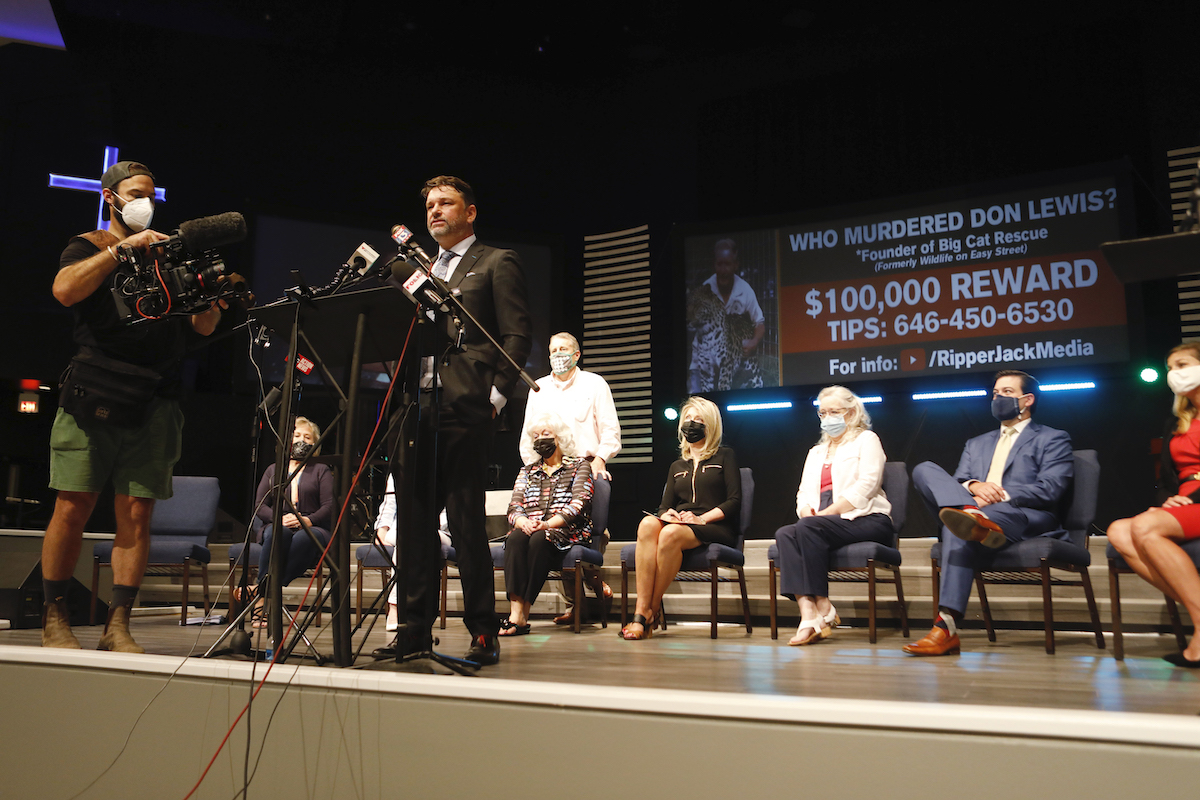 The family of Lewis raised $100,000 through a GoFundMe page to offer anyone with tips that might locate Lewis. The reward is featured on four billboards around Tampa — near Baskin's Big Cat Rescue, which she co-founded with Lewis.
Lewis's daughters, Donna Pettis, Lynda Sanchez, and Gale Rathbone as well as Lewis's first wife Gladys Cross held a news conference on Aug. 10 to discuss plans moving forward, which include a lawsuit.
The suit goes against a woman on Lewis's will, Susan A. Bradshaw, as well as Tiger King handyman Kenny Farr and Baskin.
"Generally you announce a $150 million lawsuit and how we're going to get justice," Lewis family lawyer John Phillips said. "And we are going to do all of that, in time. But our office wants to invite reason, to invite civil conversation where it can be had."
The Jacksonville-based attorney filed a rare "pure bill of discovery" which "demands that the defendants turn over information they might have about the Lewis case for possible use in later lawsuits," Tampa Bay Times explained.
The move will help Phillips determine who to sue in the future. He "invited" Baskin to come forward with any information she may have regarding Lewis's disappearance.
"I'm a lawyer. I sue people," he said on the chance Baskin declines. "We'll go that route too. Make no mistake, if the family's offer for civility is rejected, if the insults continue, the next step is to bring justice, because justice is love."
Phillips is launching an independent investigation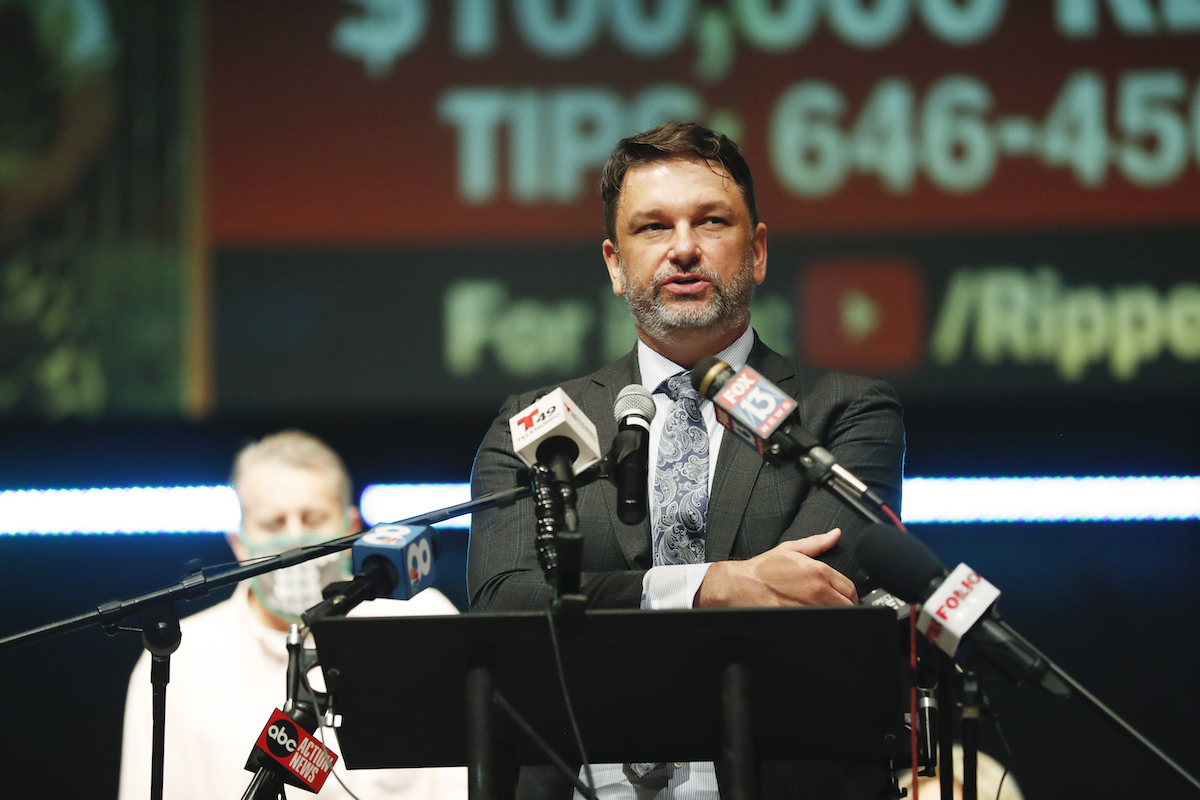 Things are in motion to get to the bottom of the case. Still, Phillips understands the challenges — namely the credibility of a witness's memory decades later.
"Resolving this case is in everyone's best interest. It's in Carole Baskin's best interest. If she cares about Don Lewis, and I want to believe you can't be married to somebody without caring about them. I've seen that happen," Phillips said.
"I invite her to talk and let us know what really happened. More than invite her, we're going to serve her with a lawsuit," he said. "It also allows subpoenas and depositions, request for production and interrogatories. Things that a court can decide what happened and what lawsuits or lawsuit, and who should be sued should come."
While Phillips looks into new leads and tips, criminal defense attorney Kaitlyn Statile offered services pro bono for those who come forward.
"We will aggressively defend you," Statile said.
Meanwhile, Chronister mentioned possible immunity for witnesses. Lewis's family only wants closure.
"For 23 years I've gone to bed every night knowing that the only chance of seeing him again is in my dream," Lewis's daughter Rathbone said. "For 23 years I've woken every morning to the heartbreak of his strange disappearance. But hopefully with all this help that we now have one day soon we and you, too will know the truth and will all finally know happened to my dad."
Anyone with information regarding Don Lewis can call the tip line at 646-450-6530.